Rate Now
Share Your Experience
Have you seen Dr. Jennifer Savitski?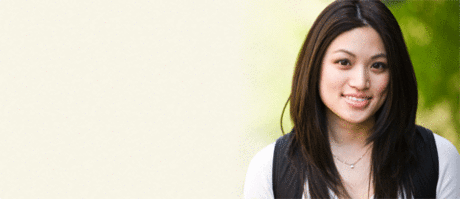 Birth Control
Get the facts about birth control so you can decide which type is right for you.
18 Ratings with 8 Comments
1.0 Rating
June 11th, 2012
Very disappointed
I found Dr. Savitski through a recommendation from another physician, so I had very high hopes that she would be great. However, I found many things upsetting and disappointing. First of all, her office staff was not very professional or kind. They often were not patient or understanding that I did have lots of questions because this was the first time I was trying to get pregnant. When I saw Dr. Savitski face-to-face she was wonderful, very caring and easy to talk to. However, once I left the office I felt like she forgot all about me. I had asked her if I could stay on specific medications while I was pregnant, she was not sure but said she'd look into it and get back to me. A month later, I contacted her through the client portal I was forced to set up and she finally forwarded me a print out from an internet website about the medications I requested information about. There was no explanation, the print out had lots of terminology that only people in the medical field could understand and she even told me to "call the office" if I had more questions instead of contacting her through the client portal. Why did I have to sign up for the client portal if she doesn't want me to use it? Lastly, I do not have regular cycles, so she assumed I was not ovulating on my own. Without doing any baseline tests or checking to see if the medications she gave me were working, she prescribed me 50mg of Clomid to help me ovulate. Later did I find out, when I was seeing my new OB, that 50mg was doing nothing for me... I went all the way up to 200mg and that still didn't help me ovulate. So, I wasted over a year trying to get pregnant, taking a medication that was doing nothing for me. I didn't realize how horrible she was until I found a new OB who actually took the time to pinpoint the true problem and do tests to find out how to help me.
1.0 Rating
February 5th, 2012
Disappointed
1.0 Rating
November 9th, 2011
Very disappointed
5.0 Rating
September 13th, 2011
Best Doctor I've Ever Had
5.0 Rating
June 1st, 2011
Dr Savitski and Fish are fabulous! I have gone to them for a couple of years and Dr Savitski delivered my son. I think their care has been above outstanding! Dr Savitski delivered my son via c-section, and it was a bit of an emergency, yet she explained everything to me, and took her time to make sure I understood what was going to happen. Her bedside manner is wonderful-even when she visited me in the hospital, she sat on my bed and just talked to me-in the most friendly and professional way ever! Would definitely recommend them and I already have!
5.0 Rating
November 2nd, 2010
5.0 Rating
October 23rd, 2010
I recently had a baby born via csection. Dr. Savitski was absolutely wonderful! There was an extremely large amount of scar tissue from previous csections & she took her time & completely removed all of it. She was so sweet after surgery when she visited me in the hospital also! Great bedside manner, very friendly & professional at the same time. I absolutely love her & would love for her to deliver again if I have another child.
5.0 Rating
August 3rd, 2010
Awesome Care!!!
Awesome office all around! Dr. Savitski and Dr. Fish are great! They did an amazing job with my prenatal care and the delivery of my son last year. I would recommend them to anyone and plan to go there as long as they are still practicing!
2.0 Rating
September 15th, 2017
5.0 Rating
December 12th, 2016
4.0 Rating
December 15th, 2015