Rate Now
Share Your Experience
Have you seen Dr. Jennifer Williams?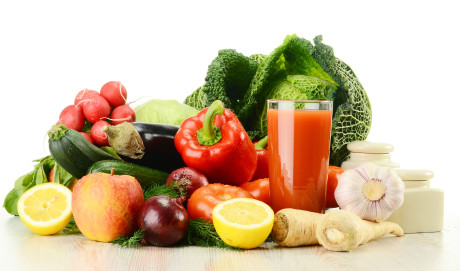 Type 2 Diabetes
Type 2 diabetes is a chronic disease in which your body is unable to maintain a normal blood sugar (glucose) level.
19 Ratings with 10 Comments
5.0 Rating
February 24th, 2014
Awesome Doctor!
I do not understand these bad reviews because I just saw Dr. Williams and she is by far one of the best I've ever been to. She listened and kept listening lol.. I even cut her off a few times not on purpose and she didn't have a problem with it at all.. She was very nice, understanding and has a great bedside manner!! Please ignore these negative reviews they are totally false!! She is a keeper :)
1.0 Rating
February 13th, 2014
Very Unprofessional
Very unprofessional and disrespectful. Wouldn't recommend her for treatment of human beings. I would give her a zero or negative rating if the site allowed it.
1.0 Rating
August 20th, 2013
Doesn't listen or care about patients
She does not listen to her patient. When a patient tells you how they feel you are supposed to listen. She insisted on a treatment that I already new would't work. I went for a second visit to see the out come of my lab work and left without even knowing if something was wrong. She was only focused on one thing and it wasn't me and my health. I don't recommend this doctor to anyone who needs help.
1.0 Rating
August 8th, 2013
Doesn't Listen to Patients
I told her that I was having pain in my abdomen just under my rib cage and she didn't listen to me. She sent me for over $1,500 worth of unnecessary heart tests that all came back fine, and she never gave me any medical advice for my abdominal pain (which is what I went to see her for in the first place). I wouldn't recommend Dr. Williams. I will never go back to her ever again. $1,500 worth of unnecessary tests and no diagnosis. I'm still having abdominal pain and now I have to start over with a new doctor.
1.0 Rating
August 1st, 2013
Horrible MD
Dr. Williams is a horrible doctor with absolutely no bedside manner. She focuses on one problem and doesn't want to hear about your others. She seems offended by patient suggestion. I would never recommend her to others. I had signs and symptoms of an upper respiratory infection and she never even looked in my ears or nose. She misdiagnosed me and I had to see another doctor. This cost me money and days off work I cannot get back!
5.0 Rating
July 20th, 2013
A doctor worth seeing!
Dr. Williams is a doctor worth seeing. She is caring and understanding when answering my questions about my concerns. I have read the other reviews, and I laugh at the inaccuracy. She IS a "real doctor" and is board certified. If you are looking for a knowledgeable doctor who is concerned for her patients, then this is the one for you!
1.0 Rating
July 8th, 2013
no beside manner or respect
She seems to want to get you in and out. She is not thorough. She just listens for a min and focuses on one thing. Seems to be bothered if you question her reasoning. I would never recommend this doctor. I've had some not so good ones in the past, but at least they attempted to find the cause of my problems... All of them. Not just one.
1.0 Rating
June 27th, 2013
avoid this snooty woman!
Her nurse and she herself confirmed she will only focus on top two symptoms. So if you feel you have several issues that may be related and actually want to get a proper diagnosis in order to get treated, sheis not the doctor for you. If you've got a cold or sore throat and its going to be an easy in easy out then your in luck because she seems to take the most pride in promptness at the expense of the patient. She literally times her appointments out which kinda makes sense of only wanting to hear 2 symptoms. Well, if she had listened to all... Perhaps she could diagnose instead of sticking a bandaid on it. Its apparently about time and money, not you. She is also extremely rude and insensitive while addressing embarrassing symptoms. And lord forbid she thinks you are interrupting her.. she will immediately tell you to allow her to finish before speaking.. what a self righteous newbie. I'm getting a new PHP tomorrow!
5.0 Rating
November 29th, 2012
1.0 Rating
June 7th, 2012
Debt Collecting Doctor
Dr. Jennifer Renae Williams is not a real doctor. She is currently working at Keesler Air Force Base in Biloxi, MS.She is only given patients whom she is told owes a bill but does not have actual proof if the patient does or does not owe for a medical bill. She is there to collect for unpaid medical bills. If you are military(active duty, reserve, retired or a DOD family member) please beware of her if you have had a bill and it was paid, and she does not know it or if you are currently still making payments on a medical bill that you might have.
1.0 Rating
October 20th, 2016