Rate Now
Share Your Experience
Have you seen Dr. Jerald Thanos?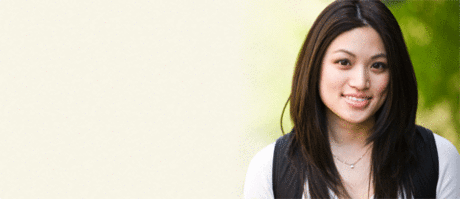 Birth Control
Get the facts about birth control so you can decide which type is right for you.
45 Ratings with 25 Comments
5.0 Rating
June 20th, 2017
Confused
5.0 Rating
June 20th, 2017
Confused
5.0 Rating
June 7th, 2016
Recommend
I have been going to this office for several years and would recommend it to anyone. I was followed by Dr jerry my entire pregnancy and he did a fantastic job each and every visit. He made the visits as short or as long as I needed, if no questions we were done quickly, if I had questions he took his time. Once time for delivery came around, there were no concerns, I had a smooth, very fast first delivery and he stitched me back up, gave me a sincere congrats and was on his way, not because he was in a hurry but because it was an uneventful experience. Will continue to see Dr Jerry and send referrals.
1.0 Rating
June 4th, 2016
Wouldn't recommend him to no one
2.0 Rating
June 1st, 2016
Avoid the Staff
I have seen Dr. Thanos for at least 20 years and he has been competent but his staff is the worst. You never feel welcome, they go out of their way to get you to feel uncomfortable. If you think Nurse Ratchet was scary, try Theresa.. She has yelled at me because they were busy and I had a UTI and said for me "go to emergency."
1.0 Rating
November 30th, 2015
Very Rude Office Stuff
As most of people reviewed, I would give this office and office stuff zero stars, and I would Not recommend anyone to here. Every time I called the office to make an appoitment they are very rude and let you wait a long long time, Office visit the same too. I wish I never come here... but my family doctor referred me ... I called front desk several times and told them I had a referal and need to see the doctor at the ealiest as I have a bad pain... the front desk finally agreed to schedule me in the following week but when I got there, I was told I was Not in their system... I have a severe pain in my right ovary and I couldntnt stand up straightly the day when I visit..but their attitude is very cold and rude without any care to you pain. They told me I have another appt in their system on Dec 4th... I called today to confirm, but was told my Dec 4th appt. was canceled and not there anymore! I am surprised such an irresponsible medical office and stuff which I thought not qualified to exist... they canceled your appt without any notice and they talk you very rude and indifferentless... I have to find anther doctor quickly to cure my pain but I feel lucky would never come to this office again!!! This is my first time to write a bad review like this I really dont like!
5.0 Rating
October 30th, 2015
I have seen Dr. Thanos for years. He's performed a major surgery on me as well and I have nothing but good to say about him. He explains everything, takes the time to see if I have any questions and refers immediately for any other medical procedures I have needed. His office staff has been very kind to me and always helpful.
1.0 Rating
July 6th, 2015
3.7 Rating
May 2nd, 2013
No Problems
Arrogant... Aren't all doctors a little arrogant? Dr. Jerry monitored my high risk pregnancy and suscessfully delivered my healthy son. I have no complaints. I have always had my questions answered to my satisfaction. He is not a warm and fuzzy kind of doctor, but gets the job done. The NP is amazing!!
1.0 Rating
May 17th, 2012
Terrible Doctor. Watch out!
Etremely arrogant. Cares more about saving face. then lives!Stay away from this office and this doctor. Plenty of other great doctors in OC.I see others on this rating board had bad experiences per their reviews. A review from a nurse at St. Jude was not good for this doctor in my opinion.This doctor does not give eye contact. lies to you about your condition. Staff does not call you back or will give you the run around about getting your test results. Just the pits of an office. I dont see how they stay in business.Very bad experienes with this office and the two brothers. Nick and Jerry Thanos. PLEASE STAY AWAY FOR SAFTY SAKE!
5.0 Rating
March 8th, 2012
1.0 Rating
November 30th, 2011
Unprofessional office and doctor
STAY AWAY! There are plenty of good doctors in North Orange County. I have never had such a horrible experience with any doctor's office before.1. This doctor lied to me about a procedure. He said it was effective; I later researched it and found out it has a very high failure rate.2. The people in his office are uncaring and unprofessional. They don't call you back after you leave messages, shift blame to others (such as the insurance company) when you call them on their mistakes, and fail to do due diligence in handling insurance claims.
Nearby Doctors

Dr. Jerald Thanos is similar to the following 3 Doctors near Fullerton, CA.