Rate Now
Share Your Experience
Have you seen Dr. Jeremy Campbell?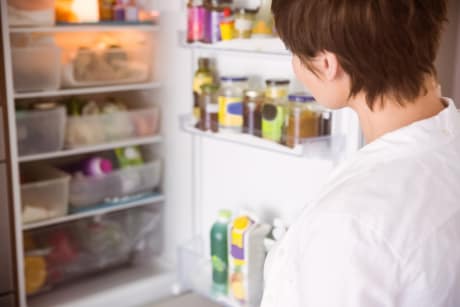 Binge Eating Disorder
Get the facts about binge eating disorder, including symptoms, causes and related conditions.
Quality Rating
Highly Satisfied
38 Ratings with 12 Comments
1.0 Rating
August 10th, 2016
Horrible!
Wouldn't recommend Dr Campbell to anyone. Over schedules patients, wait time was up to an hour at times, he only spends 5 mins at best in exam room. Doesn't listen to complaints, prescribes controlled substances like candy- short term controlled meds prescribed for years instead of months. Orders costly tests (mri's, Ct Scans, lab work) that are unnecessary. Staff can be testy at times, a few have attitudes and are condescending, wait time on phone could improve greatly. No personal trust with this Dr. This is one Medicare patient glad to have left. I recommend doing your homework before going to this practice. I wish I would have in the beginning.
3.0 Rating
May 19th, 2015
ASC..
5.0 Rating
May 5th, 2015
son of dr. campbell
3.0 Rating
April 25th, 2015
Dr Cambell
I switched to Dr Cambell after Dr Sutliff left to be an ER Dr. I absolutely loved him! He has a great personality, always seemed to listen and actually care about my issues, diagnosed my problems and treated them correctly, he just always seemed to know exactly what was wrong. The office however is extrememly overbooked, had up to a two hour wait routinely, and when I was experiences sever back pain, nobody, even the specialist at Cardinal Orthopedic, could figure out the problem. Pain meds quit helping and I usually ran out 2-3 days before refilling due to increasingly becoming more tolerant to the pain meds. I ran out of medication on a Sunday, and Wed when I went to pick up my perscription I relayed this information to the staff. The gave me a urine test which turned up negative for my medication, apparently it was out of my system after three days, and without discussing the issue with me, Dr Cambell had his nurse call, tell me he was approving 30 pain pills and that would be the end. I then recieved a registered letter stating he would no longer treat me for ANY medical problems and I needed to find a new doctor. I found this very unprofessional and irresponsible. I honestly felt I had a gopod relatinship with Dr Cambell as I had been seeing him for approximately 8 years but apparently I was wrong. It was like the caring doctor who seemed to honestly be concerned with my health was suddenly unmasked for who he really is. Very dissappointing.
5.0 Rating
April 4th, 2013
Great Physician
Dr. Campbell is a caring and knowledgeable physician. He addresses my issues and discusses the treatment and his concerns with me. His office is not always up to his standards. They do not always respond to pharmacy request and I seem to get l seem to get lost in the shuffle. I am still waiting for test results from six months ago. Dr. Campbell is still worth the pain of his office and my family all see him now.
5.0 Rating
June 27th, 2012
A Wonderful Doctor & Person
I bounced around and it wasn't until I went to Dr. Campbell did I get a solid diagnosis, always thorough follow-up and routine checkups, and solid care for my long-term issues. Very please with the overall office, accounting, scheduling, and such. But Dr. Campbell is so pleasant and easing, knowledgeable and such --
5.0 Rating
May 9th, 2012
Babbie Cannon-Gibson
I have gone to Dr. Campbell since 2004, I spent almost a year going to specialist trying to find out what was wrong with me. Within a month after seeing Jeremy, he finally found out. He is so caring down to earth, takes time to listen, and also has a big heart, he hates to see people sick or in pain and he won't stop until he finds out what is wrong with you.If anyone has a problem with him or his staff all you have to do is tell him, and he will get it resolved. I have the highest regards for him. I know doctors can make mistakes and are not perfect, but he's probably about as close as you'll ever find. I'm proud to say he's my Dr.
5.0 Rating
February 26th, 2012
We love this Doctor
My son and I have been using Dr. Campbell since he came to the office. Both of us just love him. He is attentive, responsive, cares, and is great at trying to figure things out. As for some of the complaints I see written here...those are more of the staff/office problem and not a problem with Dr. Campbell
5.0 Rating
February 24th, 2012
Very excellent physician. He is a wonderful doctor and truly cares about his patients!
1.0 Rating
November 18th, 2011
I requested information for 4 weeks and I was ignored.
5.0 Rating
August 30th, 2011
Dr. Campbell, Newark, Ohio
I have been battling hypothroidism for 15 yrs. Dr. Campbell was the first doctor to address the symptoms correctly and begin a regime of proper medications. We use a combo of Synthroid and Cytomel to try to minimize the side effects of Hypothroidism. He's a terrific doctor and before I see him, I research the internet for new sources and he is very responsive to my suggestions. I also have severe narcolepsy which complicates things further; but Dr. Campbell thinks outside the box in order to keep all the symptoms as close to normal as possible with no side effects. Definitely recommend him!!
5.0 Rating
April 19th, 2009
Nearby Doctors

Dr. Jeremy Campbell is similar to the following 3 Doctors near Newark, OH.