Rate Now
Share Your Experience
Have you seen Dr. Jeremy Howes?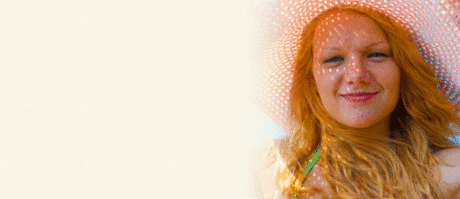 Skin Cancer
Get the facts about skin cancer, including the different types and symptoms.
Quality Rating
Highly Satisfied
41 Ratings with 11 Comments
4.0 Rating
March 13th, 2017
5.0 Rating
August 23rd, 2016
5.0 Rating
May 12th, 2016
5.0 Rating
November 30th, 2015
I have now had 2 surgeries performed by Dr. Howes and have been completely satisfied. The first was an elective surgery and the most recent was an unexpected appendectomy. This last surgery was on a holiday weekend, he was not on call, and had been performing several other surgeries under some difficult circumstances (ice storm and a difficult case before mine) and yet he was compassionate and apologetic for making me wait even though most of it was out of his control. I then had to make a call the following night to the surgeon's call line and he was the one who answered my call and again, was kind and compassionate in answering my questions. I have the highest regard for Dr. Howes and would choose him whenever possible for any furture surgical needs.
5.0 Rating
October 17th, 2014
I have been truly impressed and eternally grateful for the care and treatment that Dr. Howes has shown my brother, William Turk. My brother has an ongoing esophagus problem and Dr. Howes not only takes the time to explain what is going on with the patient he always asks how I am managing. My brother is on dialysis and is blind. He loves Dr. Howes. He is treated like a person and not just a patient. He goes above and beyond to make things easier for us. Can't wait for the Dr. to get back.
5.0 Rating
March 9th, 2014
Truthful, caring and trustworthy
Dr. Jeremy Howe's is a very attentive person and physician. He took the time to answer all of our questions before and after my husband's surgery. He treated us like individuals and not a number. I was very impressed with the respect he shows his patients and his caring manner. It is truly reassuring to know that a few physicians are still out there that still truly care about their patients and take the time to spend with them. We were referred to Dr. Howe's by a friend and I would recommend him to anyone needing a caring and attentive physician. He presents himself with an aura of self-confidence in a professional and personal manner. It was truly our honor to have him care for our family member
5.0 Rating
September 2nd, 2013
Excellent and Trustworthy
Dr. Howes is an excellent doctor. He does not do unneccary procedures just for the sake of doing surgery. He is kind and understanding and will spend the time with you until you fully understand what is going on. His staff is amazing and kind and my experiences with him and his staff have been pleasant. I was always afraid of going to the doctor and having any kind of surgery....but he is the best there is!!!!!!! Anyone seeking him out for the first time...do not hesitate. You will enjoy the experience....yes, I said enjoy!
5.0 Rating
September 19th, 2012
I really apperciate his time spent with patient.
5.0 Rating
November 29th, 2010
Simply the best...
Dr. Howes performed my appendectomy a few months back and he has just been the greatest Dr. I have ever met. He is so kind...you can just tell that he genuinely cares about your well being and is serious about providing the best possible care you could wish for. I've developed a hernia under one of my incisions (that just happens sometimes, it is absolutely not related to the Dr.'s work.) and he has made it a point to check on me frequently and makes sure that I am healing well. He's a fantastic Dr. I was most impressed when I had paged him from the nurse's exchange line a few days after my surgery with questions about my pain and nausea at around 6:30 in the morning and he responded to the page literally 4 minutes later. He told me to head into his office first thing in the morning when they opened and he would check on me...he went into his office when he usually would've been in the Hospital and treated me with such great care and even though I knew I was interrupting his work and felt bad for squeezing into his busy day of work first thing in the morning he did not rush through the appointment and made me feel comfortable. As soon as he was convinced that I was healing just fine, I just needed a different prescription he took care of it and sent me on my way.
5.0 Rating
November 23rd, 2010
The way Dr Howes cared for my father and his sincere care he took while he was hospitalized was amazing. It's so hard to find that caring touch now a days and he may not even know how he made thi trying time for our family just a little easier. Thank you Dr Howes for your sincerity and caring manner. You are indeed a rare find.
5.0 Rating
June 30th, 2010
A professional but courtious doctor that speaks to you as a person not another number.
My overall care was very good. I had had several tests and run around with other doctors like ther good old boy circle. Doc. Howes looked over what had already been done and appologized that I had to indure so much he diagnosed the problem did surgery and took care of the prob. He treated me like a was a real important person and took his time to help us to understand what was happening with my body. I would highly recommend him
5.0 Rating
July 7th, 2017
Nearby Doctors

Dr. Jeremy Howes is similar to the following 3 Doctors near Wichita, KS.