Rate Now
Share Your Experience
Have you seen Dr. Jerome Groll?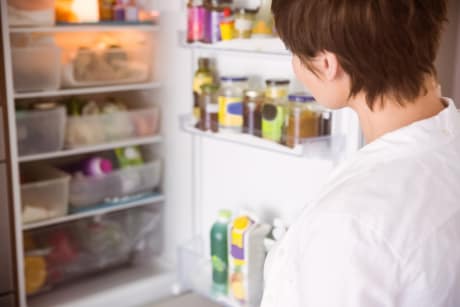 Binge Eating Disorder
Get the facts about binge eating disorder, including symptoms, causes and related conditions.
22 Ratings with 11 Comments
3.0 Rating
February 27th, 2015
5.0 Rating
July 31st, 2014
You will NEVER fine a better group of caring and Knowledgeable staff anywhere.
I also have been with Dr. Groll and his practice for 29 years. Dr. Groll is a very kind, knowledgeable and caring physician. During those 29 years Dr. Groll has been the Physician for my whole family. During his earlier years in Lewes he would do a home visit, to see my Grandfather; who was bed bound. His practice has grown and at different times during the year can be very busy,(SUMMER, FLU SEASON,: etc.) we all have busy and bad days, and can be "short" with answers. But, give the Devil his due, not all of the public is easy to deal with, on a day in and day out basis, especially when they are anxious about an illness or a loved one. Dr.'s do have emergency's, which may make your wait longer. I do not see Dr. Groll on a regular basis, now, I see Dr. Robinson , who is as equally knowledgeable and caring as Dr. Groll. I have been seen by every one of his in house Dr.'s and nurse practitioner, when "my" doctor was booked up, Never has my "problem" not been taking care of. (They DO communicate with each other about treatments) all I know is ...., you will NEVER fine a better staff of caring and Knowledgeable people anywhere.
5.0 Rating
September 30th, 2013
#1 best doctor
I've been seeing Dr Groll for 29 of his 33 years. Dr Groll ALWAYS diognosed the problem accurately and administered the remedy for cure. His personality is great, never in a rush and he truly cares about his patients. I'll see no other doctor but him. I rate Dr. Groll a 10 out of a possible 10 and would recommend him to anyone:) His staff is very courteous and professional thus the reason I've been with him for so long.
1.0 Rating
September 8th, 2011
Give up
I've been a patient for 7 years always told I can see a nurse if I want to wait 2 weeks! seen the dr once he asked how long he has been my dr I said five years but this is the first time I seen him, he gave me referal to a specialist and I never seen him again only his nurse this time I called and again the same thing you can see the nurse if you want to wait 2 weeksI just saidI will find another Dr and I wont retun
1.0 Rating
June 25th, 2011
2.3 Rating
May 30th, 2009
I have gone to Dr. Groll for over 10 Years in the beginning only as my allergist. I agree with the reviews. He has the worst staff ever. They never answer the phone and if they do they take down messages that he claims he never receives. I have come very close to finding another doctor based on the incompetitence of the staff. They also have a problem with their billing department. I was asked to bring in my VISA to prove that I had payed the co-pay. Never throw alway any receipts. Also if they say that your insurance does not pay, call the insurance yourself. My advice, don't call, go in person and ask to speak directly to whomever can help you with your problem and don't expect him to ever call back. Call him or visit. They are understaffed and not well trained.
1.0 Rating
August 15th, 2008
Terrible Staff + Smug Doctor = Not A Place For Me
5.0 Rating
June 18th, 2008
GONNA MISS YOU DR GROLL
3.7 Rating
March 8th, 2008
office staff not professional
5.0 Rating
May 16th, 2017