Rate Now
Share Your Experience
Have you seen Dr. Jerome Nwokike?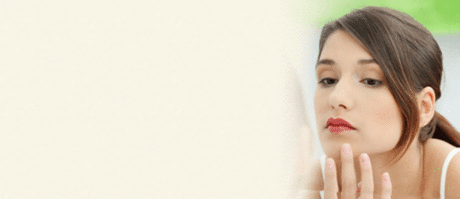 Acne
Get the important facts about acne, including the different types and what causes it.
47 Ratings with 16 Comments
1.0 Rating
September 14th, 2016
1.0 Rating
June 22nd, 2015
Frustrated
1.0 Rating
May 27th, 2015
very long wait times
5.0 Rating
September 9th, 2014
Appointments
1.0 Rating
August 27th, 2014
Bad Experience
I have been seeing this doctor for 9 months. I wait for about an hour in a crowded room. Then I see the dr. He asks me a few questions & writes out a prescription and I'm gone. Maybe 10 minutes in his office. I have never seen him standing, he is always sitting behind his computer. Hope he has legs. I'm sure he couldn't tell you one thing about me after all these months. I have currently been calling his office for 4 days to schedule my next appointment, but they never answer the phone & never return my messages. Am I supposed to drive there to schedule an appointment? His office has also now moved to a bad part of town. This is the worst medical experience of my life. I would not recommend him to anyone.
5.0 Rating
July 15th, 2014
Happy Camper
THIS OFFICE IS AMAZING! THE STAFF IS VERY FRIENDLY AND HARD WORKING! Do not let these other reviews fool you the office is always improving. The staff that works at the front is out numbered by patients and still manages to get the job done. Dr. Jerome takes his time with each patient so yes there is a wait. I don't mind the wait because I know I would like for others to respect my time with the doctor as well as this is a PSYCHIATRISTS office its not rainbows and butterflies with these patients! Anyhow great office.
1.0 Rating
April 1st, 2014
Currently in waiting room 1 hour past Appt
So sick of this place. My insurance covers very few psychiatrists in my area. He is my last, but only choice. Over the past year and a half, I have never, ever been seen on time. As I sit here, there is only one empty seat in the room. I stood at front desk when I arrived and no one spoke to me. This has been a common occurrence each time I come here. When I actually get back to see the dr, he types in comp the entire time, which is usually less than 5 minutes. I am a busy, working person and do not have all the time in the world to sit here. Also, never once has anyone at this office apologized for such delays. Don't try to call and expect a return call. They don't answer and they do not return messages left on their machine. Unprofessional, unwelcoming and rude. Try your hardest to find a different doctor. One high point---I watched the entire episode of Ellen.
1.0 Rating
July 9th, 2013
It shouldn't just be about money
I have been going to this psychiatrist for years and I'm not at all happy with him! I always wait an hour and a half for my appointment! ALWAYS! He never apologizes for being late. He did give me medication to help my severe OCD and that's why I gave him one star. A few weeks ago I tried to changed my medication and it caused dilated pupils and a severe head ache! I called the office and explained to them what was happening. They told me in a very condescending was that I wasn't having any reactions!!!! Really? Dilated pupils isn't a reaction??!!! I left a message and didn't receive a call back....figures. The waiting room is always packed! Kids running all over the place. The staff is rather rude but that could be due to having constant appointments and confirming too many people. I know I seem negative but I can't lie and say this place is great...it sucks. I only go cause no other place accepts my insurance.
2.3 Rating
February 14th, 2012
Won't Return Phone Calls
My son sees Dr. Nwokike and we feel that he spends a decent amount time and interaction with us during appointments. He seems like a competant, knowledgable doctor. The waiting time hasn't been too bad for appointments, nothing out of the ordinary for a doctors office, and the front desk staff are friendly and helpful when you are there in person. The only problem we have had is that this doctor does not return phone calls for things that need follow-up between visits. His office staff will take the message and then you hear nothing back...from anyone. I have called 3 times (waiting a couple of days between each call to allow for a reasonable response time) with questions about medications, and still no one returned my call. We had to wait 2 weeks until our next appointment for any further information. Change the response time to phone calls, and this doctor would get a much higher rating from us.
1.0 Rating
August 31st, 2011
Not patient oriented
Hello, my son has been coming to see this dr. for about 2 years. We initially came with a diagnosis and only needed re-fills. To date Dr Nwokike continues to have us come in every two months for new scripts. It's really annoying, since it is obvious he is only scheduling it to bill insurance. Our average wait time is 1 1/2 hours and he spends 5 minutes with my son. In addition, he double or triple books his appointments and my kids and I have had to sit in the hallway twice. If you can please avoid. Others with positive reviews are either fictitious or they have really crappy standards. Something is really wrong with the mental health providers in Las Vegas. If you have an option, go somewhere else. Scratch that, Run!!!!!!!!!!
3.7 Rating
July 19th, 2011
Dr. Jerome is great!
I have only been in for my first appointment, but the office staff was very nice and so was Dr. Jerome. He spent approx 40 minutes with me and asked a lot of questions. He seemed very interested in getting an accurate diagnosis. He didn't judge me and explained everything in terms I could understand.
1.0 Rating
May 25th, 2011
Nearby Doctors

Dr. Jerome Nwokike is similar to the following 3 Doctors near North Las Vegas, NV.