Rate Now
Share Your Experience
Have you seen Dr. Jerome Parnell II?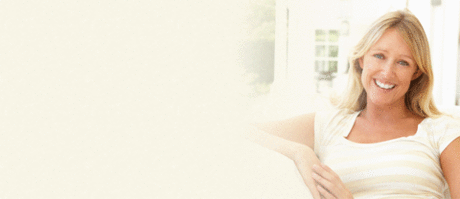 Hysterectomy
Learn about why this procedure is performed, who gets it done, and the different types of surgeries available.
Quality Rating
Highly Satisfied
31 Ratings with 9 Comments
5.0 Rating
September 9th, 2016
Best Urologist in the State
5.0 Rating
November 15th, 2015
5.0 Rating
June 23rd, 2014
Great Dr.
Dr. Parnell assisted back in about 1981 to remove my son's multi cystic kidney. He was great then so when my husband had to see a urologist a few years ago we drove to Raleigh, NC over an hour from home to specifically have Dr. Parnell do the surgery. Now I'm facing needing to see urologist for surgery and won't use anyone else. Great Dr., great sense of humor and very personable as well.
1.0 Rating
May 12th, 2014
After 3 months of missing the elephant I went elsewhere
Doctors are people to I understand this. But after 3 months of a miss diagnosis that was academic I went elsewhere. I could not believe the that this very nice man blew the diagnosis so completely. Unfortunately for me it has been with complications. I would say if you feel like its wrong you should question the answer. I am sorry my GP sent me to this doctor. As a doctor I will not go back here at all for more than adequate and obvious reasons. When a patient tells you can you check me for this a extremely common thing in men make them cough and do it, don't say you know , because mistakes happen and that was a arrogance not to just check. I give the benefit of the doubt I wish I would have been given the same.
5.0 Rating
July 22nd, 2012
Mr Jeff McDaniel MD
Jerry has a great sense of humor and knows a little about robotics .
5.0 Rating
March 14th, 2011
Excellent vasectomy
This doctor did my vasectomy on a Friday afternoon. I was back to work on Monday with no problems. The experience was much better than I expected. Dr. Parnell made a few jokes (totally appropriate) to ease my anxiety and I felt very little discomfort. The office staff was professional and polite. Overall, it was a very good experience. If you need to get this procedure done then he is the guy and his staff is excellent and respectful.
5.0 Rating
November 15th, 2010
Has stayed on top of my urological problems
I have battled kidney stones for over 20 years. Dr. Parnell has performed over 6 lithotripsies on me during that time to clear blockages including a 3cm stone that took multiple shots over 8 months time.I have seen other doctors including the head of the Duke University Urology clinic and not been as helped or felt that I was being as well cared for as I have by Dr. Parnell.His manner is direct and I appreciate that but I am certain that it does turn some folks off that want to be coddled. I would rather know exactly what is going on with my care in straight terms. I go to a doctor for help, not sympathy... I can get the latter from family but they can't do anything to actually help me.
2.3 Rating
March 2nd, 2010
4.0 Rating
March 24th, 2017
4.0 Rating
March 24th, 2017