Rate Now
Share Your Experience
Have you seen Dr. Jerome Vener?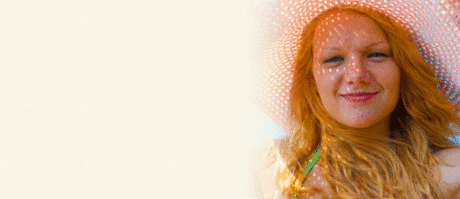 Skin Cancer
Get the facts about skin cancer, including the different types and symptoms.
12 Ratings with 7 Comments
1.0 Rating
January 8th, 2015
Clueless
Many years ago, I visited him with a very sore throat and had been sick with it for over a month. He sent me away with pain-numbing prescription..no antibiotics, nothing. I went to my father's ENT in Burbank the next day after seeing Dr. Vener and this doctor immediately recognized the problem...I had Quinsy's Throat or peritonsillar abcess. I asked the Burbank doctor what was your clue as I had just been to Dr. Vener the day before and he did not make the diagnosis. He said that my throat was not just red, it was purple red which meant there was a raging infection and my left tonsil was pushed out of its normal position which meant there was an abcess. He said I was lucky that it had not burst as the consequences could be dire. Right in his office, the Burbank doctor drained the abcess, packed it with gauze soaked in iodine and gave me a course of antibiotics for the raging infection. How could such obvious symptoms allude Dr. Vener. I would not recommend Dr. Vener...ever.
1.0 Rating
November 29th, 2012
Took half my tongue out needlessly
This doctor had one goal and that was to do the most cuts to get the most money from my insurance. He tried to get me back in the operating room for surgery. I was lucky to have a good Doctor ENT that told me,"I didn't need surgery, I needed radiation it could shrink the cancer, even destroy the tumor. That advice saved the rest of my tongue. I beat the oral cancer and can still talk with limitations and swallow.
1.0 Rating
September 6th, 2011
Cosmetic not Ear, Nose Throat health
His first and foremost a surgeon, NOT a preventative doctor. If you have sinus issues, only go to him if you are on deathbed...that is where he wants you in order to perform surgery. He told me that sinus's cause NO pain, impossible to have headache caused by sinus's.He is more of a plastic surgeon...his office is filled with lotions, potions and making you look better (probably great for cosmetic procedures!).. only one flyer regarding ear, nose and throat....which did state that symptoms of sinus infection are headache, fatigue, yellow mucous (he did not even want to hear about any discolored mucous from sinus's). Find a REAL Ear, nose, throat if you are trying to get real help.
5.0 Rating
March 17th, 2011
Great Man, great Doctor
5.0 Rating
March 8th, 2011
Caring, Intuitive, Approachable
5.0 Rating
November 4th, 2009
Dr Jerome Vener performed emergency surgery on throat
5.0 Rating
December 6th, 2016
3.0 Rating
February 26th, 2015
5.0 Rating
May 21st, 2014