Rate Now
Share Your Experience
Have you seen Dr. Jerry Butto?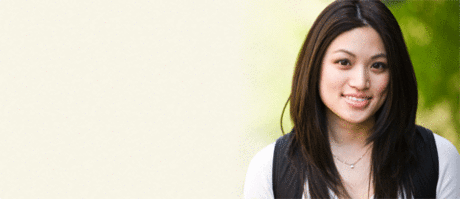 Birth Control
Get the facts about birth control so you can decide which type is right for you.
Quality Rating
Highly Satisfied
53 Ratings with 19 Comments
1.0 Rating
August 9th, 2017
5.0 Rating
June 3rd, 2016
I started seeing Dr. Butto about 7 years ago. And he delivered my daughter 2 years ago. He is an amazing OB! Always very calming and reassuring. As I suffer from panic disorder. Dr. Butto has always put me at ease. He is very thorough. And addresses any concerns. He has never been negative about anything with my health. Hes very encouraging, helpful, and understanding. His staff is wonderful too! Very friendly and helpful. I've referred my mom and my little sister to him now and they both love him as well! I continue to see him for my annual check ups. And look forward to having him as my doctor for my next baby someday!
5.0 Rating
April 27th, 2016
5.0 Rating
April 7th, 2016
So Calming!
I went to him because my general physician recommended him as well as a few close friends. He is very considerate and his office staff are very kind. I can get very stressed and it is always comforting that his office and himself give off such a calm positive energy. Most people dont care for male doctors, but this one has surpassed all doctors I've met with. I hope to one day deliver with him.
5.0 Rating
July 21st, 2015
OB/GYN CARE
This is my first pregnancy, Dr. Butto has been more thank kind,caring and considerate during EACH visit I have had , I have never had any problems getting a hold of him if need be i needed a persciprtion right away and it was called in with in minutes to a pharmacy, he always explains to me what he will be doing before each step an always asks for premission, he is respectable and iwould recomend him to anyone, hes great and if he feels things need to be further evaluated he will always reffer you to someone who is specialized in that practice of scope! great bed side manners!
5.0 Rating
May 21st, 2015
Will not go anywhere else
5.0 Rating
January 22nd, 2015
5.0 Rating
August 26th, 2014
best obgyn ever, and staff
this was mine and my girlfriend's second opinion doctor after hearing the first one said that we had a blighted ovum and needed to d&c now. Dr Butto and his staff have been extremely helpful in every sense of the word not just helpful but more knowledgeable than any doctor I've ever met dealing with what he deals with they are always kind and courteous. He always treats my girlfriend like she is his only patient every appointment. Has a great sense of humor and shows no judgment whatsoever. I would recommend this doctor to every pregnant female I ever come across in my life. And they are very kind with the amount of ultrasounds you get during the whole process. Felt like we were part of a family or something. If I could give higher ratings I definitely would because they all deserve it.
5.0 Rating
May 2nd, 2014
Excellent physician
5.0 Rating
October 13th, 2013
Best OB/GYN in Michigan!!!
I have no idea what these other people are speaking about on this review about Dr. Butto not touching you! I was his patient when he was a resident and I continued on with him and I am still with him to this day.. He delivered both of my children via C-section and I had absolutely NO problems!!! I had pre-eclampsia with my first child and I think he was more concerned about it than I was!! so as far as dismissive behavior..I think NOT!!! He is wonderful and I hope he doesn't retire anytime soon!!!
5.0 Rating
August 29th, 2013
I have been going to dr.butto for 6 years and now this is my 3rd child he will be delivering for me. He is the greatest doctor I have ever been to. He answers every question and concern you have, and doesn't make you feel uncomfortable. The ladies at the front desk I don't really care for , some have been rude. But dr.butto and his wife are truly amazing ! I have and would reccomened anyone to him! I love how I get a untrasound to see my baby Everytime I go into the office! Also when I had a miscarriage he was there to do the DNC and him and his wife were so kind to me ! :) can't wait for him to deliver baby #3
1.0 Rating
July 19th, 2013
Due to Dr. Butto's Negligence
Dr. Butto is by far the worst doctor out there. To make a long story short, as a result of Dr Butto's complete disregard to the side effects I was having from the monthly Lupron Depot shots, I had to have an emergency, radical hysterectomy at the age of 29. 10 years after my hysterectomy, I started to have extreme abdominal pain due to an absessed mass on my colon. After 6 months of a cancer scare, treatment, and every imaginable test you can think of, I had to have a colon resection (removed 12 inches of my colon). On the third day of being in the hospital the surgeon came to tell me the results of the biopsy of the absessed mass. It was one of my ovaries that Dr. Butto cut, but apparently failed to remove. Through the years it attached itself to my colon and became absessed. The surgeon said that he had never seen anything like that. Needless to say, by the age of 39, I was 10 years in to menapause and had to have 12 inches of my colon removed. All due to Dr. Butto's lack of surgical skills and concern for his patients. He has seriously imacted my life in a negatve manner. Please don't let this happen to you. DO NOT ALLOW THIS DOCTOR TO TOUCH YOU!