Rate Now
Share Your Experience
Have you seen Dr. Jerry Chow?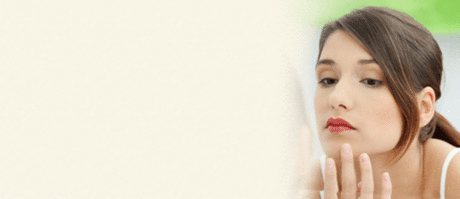 Acne
Get the important facts about acne, including the different types and what causes it.
76 Ratings with 32 Comments
1.0 Rating
April 21st, 2017
terrible bed side manner and very unsure of the diagnosis
When we went to dr chow- he DID NOT read the MRI he just gave a diagnosis with out reviewing it, without seeing what was inside my sons wrist! He dismissed us when either of us asked questions and when I asked very politely when he was going to read the MRI and stated that he gave a diagnosis without reading it he got VERY upset! He was acting very unsure about what he was going to do and couldn't give us a straight answer on what the outcome should be. I'm so grateful we DID NOT proceed with the surgery with him.
5.0 Rating
December 1st, 2016
5.0 Rating
November 16th, 2016
1.0 Rating
July 28th, 2016
Rude staff and hostile
I was happy that the surgeon was able to help my husband and found him pleasant, being said this I had to deal with a very nasty staff which in turn will hinder his practice if he doesn't straighten out his staff. They would not adhere to his orders to see my husband in two weeks. This started the nasty stuff. I had to insist. The one person I spoke to me told me that I was rude. Well you have to fight with them for everything.Was sending them momey per month until my insurance straighten out the in network and out of network. Billing stamped a red sticker on my statement, wheen I found out they owe us money,I call and they told me that I was rude and hostile and that I was not to call the office again. Where does one go when Dr not available to let him know about how his staff is going to have him loose his patience.
1.0 Rating
June 30th, 2015
Dr Chow, GET RID OF YOUR OFFICE STAFF
Dr Chow is an excellent surgical oncologist. That being said, if you like a soft bedside manner you will not find it with him, He is a sharp straight shooter and while dealing with cancer he can be abrasive. Now for his staff... they are the MOST RUDE, UNPROFESSIONAL AND B*TCHY group of women I have ever come across. They have lied to me and even had the nerve to call me a liar! You will not find office visits pleasant so FYI after surgery you can see him at the hospital to avoid having to deal with them. NOTE TO DR. CHOW.... pay attention to these reviews and clean house!!
5.0 Rating
April 22nd, 2015
Very Satisfied!
I was referred to Dr. Chow by my primary care physician for a consultation regarding some fingers that were starting to curl in toward my palm. It turned out I had to have surgery for something called Dupytren's Contracture. I couldn't have asked for a better surgeon. He over the entire procedure and recovery process with me and informed me of all the complications that could occur (but didn't, thank God!). My hand is better than ever and in fact I returned to see him for some moles I was concerned about. They turned out to be nothing but I see him on a yearly basis for skin checks just to make sure nothing pops up. I read all the previous reviews and found my experience was certainly nothing like those. The girls in the office were extremely professional and very nice to both myself and my husband who is also a satisfied patient. The nurse that went over my instructions prior to my surgery was very professional and took the time to answer my many questions both before and after my procedure. I am definitely happy with the care I've received by Dr. Chow and not only will I continue to see him as needed, but I will also keep recommending him to all my friends and family.
5.0 Rating
April 22nd, 2015
Second surgery worked
When I finally found Dr. Chow I was in the care of another Doctor. The first doctor performed surgery. After many months of not getting better, using their therapists, waiting for the pain to at least lesson I had Dr. Chow look at it. He went in doing exploratory surgery and found a major mistake that the first surgeon did. Dr. Chow fixed the problem. I have been using the physical therapist that Dr. Chow suggested and I can happily say with gratitude that my hand is on the mend. The extreme pain has greatly subsided. Looking foward to resume a normal life.
1.0 Rating
April 13th, 2015
Dr. Chow ignored my complaints 2 days after surgery. Instead, he sent me to a therapist to look at my hand. I ended up at the ER and it took 2 calls from his own therapist, and the ER DR. before he would see me, a full week after my initial complaint. Had a full blown infection which caused excruciating pain. The lack of movement has left me permanently deformed; all after a simple trigger finger release. The incision had to be redone and left open, which formed a large amount of scar tissue. Dr. Chow's staff is unfriendly. The main objective of his practice is money, not his patient. What should have been a few week recovery and a simple procedure, has left me forever damaged. I use to teach piano which I can no longer do adequately. I also developed Reflex Sympathetic Dystrophy which Dr. was informed prior to the surgery of a past history but totally disregarded . Please think twice before deciding on your care.
5.0 Rating
March 13th, 2015
Thankful
Had, what was thought to be a wart on my finger. Dr. Chow gave me the option of topical treatments first and the option to surgically remove the growth. I opted for the removal. The day after the removal, Dr. Chow called me personally and told me I needed to come in for an additional surgery to clear out a cancerous growth. Dr. Chow was quick to ensure the cancerous cells were fully removed from my finger.