Rate Now
Share Your Experience
Have you seen Dr. Jerry Holley?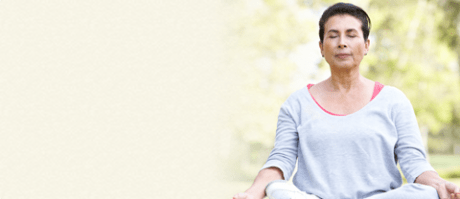 COPD
Get the facts about chronic obstructive pulmonary disease (COPD), including symptoms and complications.
25 Ratings with 9 Comments
1.0 Rating
August 14th, 2015
the most abusive doctor I have ever seen
The first time I had to see Dr Holley was because my regular doctor was on a medical leave of absence. I thought because they worked in the same office she would be a great doctor because my regular doctor is the best doctor I have ever seen. But I was wrong. When she came into the room she told me she would not see me unless I had a pap smear. I said it was fine. When she gave me this pap smear she jammed the equipment inside of me with no lubrication. It hurt really bad and I bled for a few days. I felt like I had been sexually assaulted. I convinced myself it was just a mistake because a doctor would not treat someone like that. My regular doctor went back to work shortly after that. My doctor is on a medical leave of absence again and I had to see Dr Holley a couple of days ago. I told her I had a sore throat and a backache. I also told her my grandson had strep throat. She then got a tongue depressor and started jabbering it in my throat she was making me gag. When I looked at her she had a blank in her eyes ceiling she was going to do it again. I had to grab her wrist and tell her I had enough. Then she looked at my medical files and said I see you have crhons disease and I said yes. Then she told me to lay down and grabbed my stomach started twisting and pushing as hard as she could. I started screaming and she stopped.. Then when she was writing out refills for my medicine she told she would not give me refills for all of the meds I take. She ran no test and gave me a prescription for penicillin. Shortly after I left I threw up until I dryed heaved. She is an abusive person and I I believe something is wrong with her. I had to go to the hospital the next day to find out what was wrong with me. It was a urinary tract infection and strep throat. If she would have just done her job right I would have started to feel better sooner and would not have started thinking I now know I was sexually assaulted. I have been crying for two days now. She is the worst doctor I have ever seen.
1.0 Rating
October 29th, 2014
Not a very good doctor in my book.
5.0 Rating
June 13th, 2013
Solid, practical doctor
After moving here from another state, I had tried other doctors in the area based on recommendations, but the wait times and consultations were awful. I decided to try Bartlett Internal and I'm glad I did. For one thing, I've been there several times and never waited more than 30 minutes. On average, I'd say I'm back in an exam room in about 10 minutes. Dr. Holley takes more time to discuss your issues than any doctor I've seen. She is thorough in testing and asking questions, and has no problem referring you to a specialist if she thinks it's needed. I had one problem I'd been struggling with for years - in the matter of a few weeks we were able to narrow it down to a couple of definite causes. The best word I can use to describe Dr. Holley and the staff is efficient. They're polite but concise. I'm good with that - I'm a grown man and don't need someone to coddle me. They have always followed through and I've had no problems with insurance, billing, or anything else. I'm very happy with my choice of doctor.
3.7 Rating
September 11th, 2012
1.0 Rating
July 11th, 2012
Incompetent, Stupid, Rude and Unprofessional
This doctor, or what she calls herself, is completely incompetent. She is unconcerning and does not listen. Although you tell her something twice - as to allergies of medication - she prescribes that very medication. Perhaps she takes a little of her own to make her so out of it during the visit. She is slovenly and fat - and Bartlett Internal Medicine should be ashamed.
3.7 Rating
May 30th, 2012
Good Doctor/Bad Staff
I liked Dr. Holley, but, most of her staff was very rude. And, I find it difficult to have a phone conversation with them. They do not want to help a patient - call back when you have your information that they already have.
2.3 Rating
February 28th, 2012
Rude staff, uncaring attitude of doctor
3.7 Rating
May 2nd, 2011
Smart Doctor with Strong Diagnosing Skills
1.0 Rating
October 25th, 2010
Worst doctor ever!!
1.0 Rating
September 23rd, 2017
5.0 Rating
September 19th, 2017
5.0 Rating
September 6th, 2017