Rate Now
Share Your Experience
Have you seen Dr. Jerald Tennant?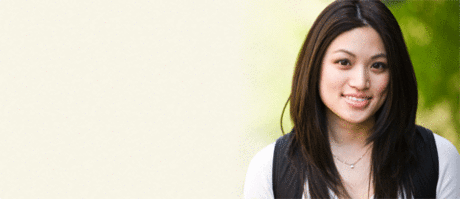 Birth Control
Get the facts about birth control so you can decide which type is right for you.
27 Ratings with 6 Comments
1.0 Rating
July 24th, 2016
Retired
1.0 Rating
July 8th, 2015
Ruined my health
I spent 1,240. on my first visit on an office visit and supplements, when I tried to consult with Dr. Tennant about severe adverse reactions, my appointments were cancelled by the office manager, and I was told that the office manager would be the only person I could consult with. The office looked like a tomb, with extravagant furniture. The formulations are dangerous, the doctor did not give me follow up care.
1.0 Rating
December 6th, 2013
Don't Waste Your Money
You will spend a lot of money going to see this man. He has no sliding scale, he charges more than any doctor I have been to see in the Integrative, Holistic health field and I got less help. I came away from his clinic with the same problems I went with. Only through going to other people and learning has my health improved. If you are an M.D. stand behind what you say and don't hide behind some minister claim where you can hurt a patient and they can't even follow the standard legal system for filing a claim. No other real doctor does this. There are doctors out there that can and do help that charge less and offer more. Find them not this place!
5.0 Rating
July 9th, 2013
Exceptional doctor beyond typical service
Dr. T. spent a lot of time with me and helped me understand, through a number of different tests, why I have suffered chronic fatigue. I have used most of his protocols that he recommended. At times when I have let my health slip due to indiscriminate diet or unwise exercise, I have recalled his recommendations, read through his rambling book that I earlier highlighted and notated, and I recovered. Before meeting him, I simply continued to struggle with health issues. I'm not yet totally "healed" but my health is GREATLY improved. He has been a key factor in solving aspects of my health puzzle. He truly cares that people learn how to heal themselves. He is honest, hard working, knowledgeable, giving, supportive, uses high quality products, networks with other cutting edge physicians, and has gone beyond my expectations. His staff has been more helpful in recent years than when his business initially began. --A great group of personable, knowledgeable folks! I recommend him but suggest you be an active, diligent participant in your recovery and do your reading and homework!
2.3 Rating
April 8th, 2012
You are asked to sign your legal rights away before he will see you. I never heard of any doctor with 20 pages or more of legal forms you must sign before he will see. Yes, at least that many! If you have a problem with his treatment you are only eligible to arbitration - that is it!!!!!!!!!I think he is better at diagnosing a problem than prescribing a treatment to correct your issue or issues. I left without knowing where to turn to find solutions to my problems.Dr. Tennant is very detached from his patients, too reserved. I wish I could recommend this doctor but I can't. He and his staff need much more experience.
4.0 Rating
September 25th, 2017
1.0 Rating
September 21st, 2017
5.0 Rating
March 30th, 2017
1.0 Rating
March 2nd, 2017
4.0 Rating
February 18th, 2017
5.0 Rating
November 20th, 2016