Rate Now
Share Your Experience
Have you seen Dr. Jerry Tracy III?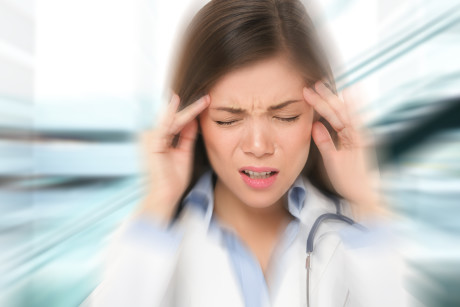 Migraine
Get the facts about migraine headaches, including the different types of migraine and migraine triggers.
43 Ratings with 13 Comments
4.0 Rating
February 10th, 2017
4.0 Rating
December 29th, 2016
Very nice doctor, but no nonsense
5.0 Rating
December 11th, 2016
Dr Tracy is a great Dr knowelable cates about his patients , his staff of girls are very nice gal's fast to get back to you when you call the office the Dr's nurse takes time out to talk to you and listen to your concerns before Dr comes in for your visit can't say enough good things about Dr Tracy's office highly recommend his practice
3.0 Rating
December 10th, 2016
1.0 Rating
January 8th, 2016
Dr Tracy himself was pretty nice and professional, or so I thought, until their office called me in for a pill count during a blizzard and demanded I get there by 4pm or else theyd no longer prescribe me "narcotics". I told them I could find a ride 1st thing in the am, but my cars windshield was smashed & I lived 45 mins away, I even offered to just part ways, after being talked to like some druggie. They said FINE and have since then prevented me from becoming a patient anywhere else. I called & requested copies of my records to see just what it is they've told the 4 doctores who refused to take me as a patient based on the records and reports from Dr Tracy's office & was told Id have to pay. What? Is this legal?
1.0 Rating
October 16th, 2015
5.0 Rating
February 9th, 2015
I'm so grateful to have been able to find Dr Tracy
1.0 Rating
January 8th, 2015
Try getting past reception 1st
I wanted to walk out before I even went in. Staff was beyond rude. The lady at the desk gets mad at me for not filling out all paper work or explaining my insurance to who I set it up with. Fact was I never talked to anyone, and my paperwork came in the mail after my appt. I never want to see them again
1.0 Rating
March 13th, 2013
Worst in the business
This Dr has THE WORST BED SIDE MANNER ... this happened to me also as it tells in the first reveiw, he has accused me of the same things & the same out come with the harrassment by sending all this to other doctors!!!!!! I dont have a problem with drugs!!!!! I have an illness & if I could find a another pain managment Dr. ... I WOULD CHANGE ASAP. I don't need to be put through this every time I have to see this poor of an excuse of a Dr. ... right on with Mexico to get his degree, thats why he had to get his degree there!!! The man should not be allowed to practice medicine in the country!!!!
1.0 Rating
February 14th, 2013
not a good doctor
Dr jerry tracy was nasty to me ....just rude please find another doctor
1.0 Rating
November 19th, 2012
money grubber!!!!
the staff is rude and has absolutly no compassion. The dr pushed facet injections on me every 3 months, even though they never helped.He was in it just for the money! Those things cost a fortine!!!! I was immedately started on an anti-depressent which was much needed, He put me on the fentynol patch, with dlaudid for breakthrough. I hated the patch and read that I was to be very careful in a hot shower or a lot of sun, since we are boaters this was a huge concern, when I brought this up to him, he told me not to worry about it, I would be fine. I wasn't! my famlly saw a huge change in me and were worried enough to call the office. the nurse counted my meds and found that I had more left than I should have. He made a report that I was taking meds that he didn't prescribed! WHAT!!! They were instructed to call every pharmacy to check if I was getting meds from other sources. He found NOTHING!!! He did send a letter to all my doctors to inform them that I had been abusing meds and that I had a drug problem!!! Not one of those doctors EVER prescribed pain meds for me and I never asked. He then after finding nothing wrong accused me of getting drugs online!!! I am 60 yrs old and wouldn't have a clue as to how to even do that! I too agree that is why he needed to get his degree in mexico. He is so paranoid about being questioned, that he uses this tactic to get rid of those that do!!!!
5.0 Rating
October 1st, 2012