Rate Now
Share Your Experience
Have you seen Dr. Jesse Coffey Jr?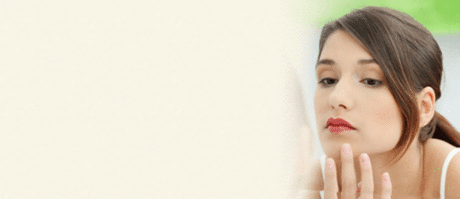 Acne
Get the important facts about acne, including the different types and what causes it.
22 Ratings with 6 Comments
2.0 Rating
August 2nd, 2016
Could have been better
This review is my right as woman and duty as a female who went through surgery. Every woman who put themselves through anesthesia, and cutting, deserves every story good or bad, especially before choosing a doctor. Dr. Coffey as a person, is wonderful. He's kind, smart and caring. But my experience with him giving me a breast aug, could have been better. I asked for medium size, perky and higher. We discussed many times, and had more than 1 consultation. He said they would come out extremely high, but they'll fall. However, when I took off my bandages, they were low and if they get lower, they'll be at my belly button. I showed him, told him I know that's not what he projected so what will he do about it. He actually told me they looked fine, and there's nothing he can do about that. Dr. Coffey may not be what you're looking for in a Doctor, if you want awesome boobs. But if you are okay with having average or fine boobs, and your okay to pay the money and get your body cut apart, then maybe he is good enough for you. At least, I expect a doctor would want to make his work look the best it can, and even though it would be another surgery, I would respect a doctor who can fix his mistakes.
5.0 Rating
August 28th, 2014
MY NEW LIFE!!
Absolutley love my results! I am 2 years out weight loss surgery patient by Dr Stewart (rip) and Dr. Coffey was recommended by Dr. Stewarts office and patients in my followup group. I had a total around "tummy tuck", thighs, arms and breast. I told him before I was realistic about what could and could not be accomplished. I had lost over 150 lbs so his job was cut out for him lol! I couldn't be happier! Dr. Coffey was very upfront about scarring, time it would take to heal, pain or the lack of! I would sooo do this again, and would highly recommend him to anyone especailly for weight loss patients like myself!
1.0 Rating
March 10th, 2014
Surgery victim
I was burned as a baby and most of my scars have been thinned out over the last 50 years but I suddenly started getting these leisions all over the burn scars on both of my shoulders. I thought it might be a type of skin cancer but since it was on my scars, I went to see a plastic surgeon, Dr. Coffey, to have the initial biopsy to find out what the leisions were. They turned out to be what is called Unstable Scar Tissue and needed to be removed surgically. Dr. Coffey and I discussed using tissue expanders so that the entire area of scar would be removed and the stretched skin would then be put over the area where the scar had been. It took 5 1/2 painful months to get the skin stretched out to the size that he needed to be able to do the job. At the end of the 5 1/2 months, I was excited to finally look at my shoulders and not see any scars. The day after my surgery, I went to have the bandages taken off and the nurse cleaned the area and then I looked down to see what I looked like. To my abject horror, the scars and leisions were still there and he had butchered the scar tissue. I was scream and crying so hard that I couldn't speak. His excuse was that he "MISUNDERSTOOD" what I wanted and that's why I was mutilitated. STAY AWAY FROM THIS MAN!!!! I will have to go seek another doctor to REPEAT this painful process to get it down the right way. He has shattered my faith in humanity and trashed my trust in doctors. Every time I look at myself in the mirror at what he did to me, I get mad all over again.
5.0 Rating
February 20th, 2013
GLAD I PICKED DR COFFEY!
I had previously "shopped around" several different doctors before I met Dr. Coffey and his staff. I could not be more thrilled with my initial visit, surgery and visits thereafter. I am so pleased with my procedures (tummy tuck and breast augmentation) even after 2 years I look great! Thank you, Thank you Dr.Coffey! I have recommended him to all my friends!
5.0 Rating
April 19th, 2011
FANTASTIC SURGEON!!
2.3 Rating
October 13th, 2010
Good at artistry, absolute deplorable follow-up and bedside manner
I had a cosmetic medical procedure by Dr. Coffey that involved getting a bone sawed into. I did my research to fully learn about the procedure I wanted. I also double checked to ensure that he was Board Certified. The first two appointments were fine. The surgery went fine although his bedside manner dramatically waned after he had my money. I was in TREMENDOUS PAIN after the procedure and was prescribed Ultram (non-narcotic) for pain. Not ONE follow up call from Dr. Coffey or his staff after the procedure. Not ONE. I called the office days later, crying, because I was in so much pain. No return call. Although the procedure was successful and I'm happy with the end results, this doctor is just greedy and cruel. I never even went in for my post-op visit and photos. I recently had another procedure by another cosmetic surgeon and the post-operative care and treatment was like night and day by comparison. The nurse voluntarily called me 3 days in a row after my procedure to check in to see how I was doing and if I had any questions.I would NOT recommend Dr. Coffey to anyone, not even my worst enemy.
1.0 Rating
July 19th, 2017
1.0 Rating
July 19th, 2017
5.0 Rating
November 21st, 2016
Nearby Doctors

Dr. Jesse Coffey Jr is similar to the following 3 Doctors near Denton, TX.