Rate Now
Share Your Experience
Have you seen Dr. Jesus Lago?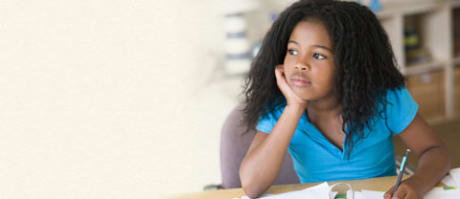 ADHD
Attention Deficit Hyperactivity Disorder (ADHD), including the different types and who gets them.
Quality Rating
Dissatisfied
12 Ratings with 7 Comments
1.0 Rating
June 23rd, 2016
Unprofessional.
I have seen dr. Lago twice; I will not waste a minute with him anymore. In the first session, he asked some general questions to register me as his patient. He also prescribed more medication for me, as I was running out of it. The second one lasted for about 10 minutes. He spent the entire session on organizing his papers; answering his phone; writing things down on his schedule after the call, and reading things and leaving comments on the social media. I was complaining to him that I was all the times tired and sleepy. I didn't know if it was due to depression, my medication or something else. At the end he said so you want some medication to go to sleep?!! Listening to the patient's problem(s) that is likely to be related to and/or manageable with medication is part of the job. Perhaps, he thinks differently! I saw him around 10:50 am; thus, his behavior was not due to having a long day! Moreover, my medication does not help me that much. Although, I was a new patient and he didn't ask anything about how I was doing on my med, he said that he was not going to make any changes to it. I am wondering based on what basis he makes such decision. He would also make childlike voices and sounds during and after the session, which is highly unprofessional.
1.0 Rating
July 23rd, 2015
Avoid this psychiatrist
Dr. Lago was one of the worst psychiatrists I have ever seen unfortunately. I went to him during a time in my life when I desparately needed proper diagnosis and help. I got neither from him He drastically misdiagnosed me which had a powerful impact on my life. I eventually saw a more experienced and competent psychiatrist who got the diagnosis and medication right and I lived to tell about it. Please go tot someone who knows what they are doing.
1.0 Rating
May 3rd, 2015
Irresponsible
Told me to just stop taking prystiq. Did not tell me about withdrawal. Doesn't return calls.
1.0 Rating
October 17th, 2013
Not skilled enough in diagnosis, damaging physician
De. Lago very seriously misdiagnosed me when I saw him. His lack of knowledge is scary and dangerous. I immediately went to four other doctors to get other opinions after what he diagnosed me with and he was horribly incorrect. Unfortunately the damage was done and my family told many people about the misdiagnosis he gave me. My life was never the same again and people labeled me "crazy" and "incurable" after what he diagnosed me with. My parents believed him as they have no knowledge of the mental health field and he was "the doctor". He diagnosed me as having paranoid schizophrenia. I had severe depression. I would stay far away from this psychiatrist. Please learn from my horrendous experience with him and go elsewhere for help.
1.0 Rating
August 8th, 2013
Stay away from Dr. Lago. Find a competent doctor please.
Dr. Jesus Lago's misdiagnosis of me nearly cost me my life. It did cost me life as I knew it. His lack of knowledge in proper and up-to-date diagnosis is appalling and dangerous. A disgrace and yet parents and family members believe what he has to say due to his "sincere" delivery. Please see a different doctor and spare yourself what he cost me emotionally and psychologically. "First do no harm....."
1.0 Rating
July 12th, 2012
5.0 Rating
April 21st, 2017
1.0 Rating
September 29th, 2015