Rate Now
Share Your Experience
Have you seen Dr. Jewel Grant?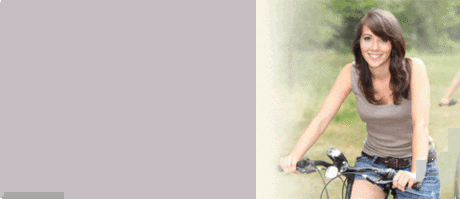 Endometriosis
Get the facts about endometriosis, including symptoms and parts of the body that may be affected.
24 Ratings with 11 Comments
1.0 Rating
October 8th, 2015
Horrible
5.0 Rating
September 14th, 2013
Great Doctor
Dr. Grant is the best doctor I have ever been to. I am going to her new practice here in Potsdam, NY. I made the switch after having a male Gynecologist that never listened to me when I told him I have bacterial vaginosis and menstruating every other week. Dr. Grant listened to both complaints and agreed on a course of treatment with me. I will finally be getting an ultrasound next week to see if I have fibroids or polyps that are causing my irregular menstrual cycles. I enjoyed her and was very please that she listened. I will never go to a male doctor again. I look forward to my future follow up appointments!
1.0 Rating
January 21st, 2012
Delivery
Dr. Grant was terrible. She seems to love doing c-sections. I even saw a picture (on her facebook page) of her cup of Dunkin Donuts coffee next to a placenta in a surgical container. She has no class. She is immature and has no bedside manner. I'm considering leaving this practice, just so I can avoid having her near the delivery room when I have my next baby this summer. Do not see Dr. Grant!
5.0 Rating
November 13th, 2011
I love Dr grant we h ad her for the delivery for my first baby and we loved her. When we found out we were expecting again we hoped that we would have her deliver again, we were lucky and she did deliver our second child too. Both of NY pregnancies were complicated with labor starting at 20 weeks for both. Dr grant was one of the few who listened to me. We think she's great as a doctor and as a person! I can't imagine anyone saying different.
1.0 Rating
May 5th, 2011
I used to work for Dr. Grant. I advise anyone who wants compassion and honest care from a physician to NOT go to see her. She lacks compassion in a way that I have never seen before. At times, she would do awful things to patients just because she was upset with them, but yet the patients didnt know any better. Please, I beg you, see anyone but her.
5.0 Rating
March 18th, 2011
Dr. Grant delivered my first child, and I could not have asked for a better doctor! I had several complications that other doctors in the office had kept overlooking, Dr. Grant took the time out of her day to actually make sure I was well taken care of and the proper precautions were taken. I felt her bedside manner was super, she fit in very well with my family and friends! I am now due for my 2nd child and hoping and praying for Dr. Grant to be the doctor on call when I deliver! She is a very genuine person, and definitely takes her job seriously!
1.0 Rating
February 15th, 2011
so far not a good experience
my first appointment was not so good. waited a long time and could hear dr and nurse discussing their lunch plans while i was sitting in the room waiting. just made a 2nd appointment and they didn't have me in their system when i arrived and had to re-schedule. they called me and said it was their fault. no impressed so far.
1.0 Rating
January 29th, 2011
This doctor is a prime example of "ghetto".. Unprofessional, and seems inexperienced. I did not trust her with being the attending at my baby's birth, so I chose a professional to take care of us. I would not recommend this person to care for anyone I know...ever..
1.0 Rating
May 13th, 2010
Told Dr. Grant had trouble breathing always startin before my period. Asked her about changing BC pill she said no. Sent me to a specialist. Retunred for a follow up which I had to beg to get. Told her breathing was still a problem and still before my period. She gave me my records and told me to go to another doctor. Finally got a diagnosis of pulmonary emboli through all nodes of my lungs - real Dr.'s suspect BC pill. I could have died. Will not retunr to the practice to see anyone.
1.0 Rating
October 17th, 2009
Terrible Attitude, Limited Knowledge Base, Exceptionally Rude
Dr. Grant is the sole reason I left OB/GYN Health Center Associates' practice. She is rude, uninformed, without tact or compassion, and has singularly the WORST bedside manner I have ever encountered. She puts the minimum effort into resolving patient issues, and should not be allowed to communicate with living patients. It is my sincere hope that she leaves the practice of OB/GYN and instead becomes a medical examiner----although I wouldn't want the family of the deceased to have to deal with her attitude either. I highly recommend that some see ANY PHYSICIAN EXCEPT HER.
1.0 Rating
October 6th, 2009
I don't know if was a late in the day appointment (4:00) or if Dr. Grant just rushes through patients but I have never before felt like a nuisance to my physician. She was not interested in answering my questions or asking me any and directed me to a pharmacist when I asked her about birth control. If you want a quick and shallow visit, go to her.
5.0 Rating
June 27th, 2017