Rate Now
Share Your Experience
Have you seen Dr. Jihad Batah?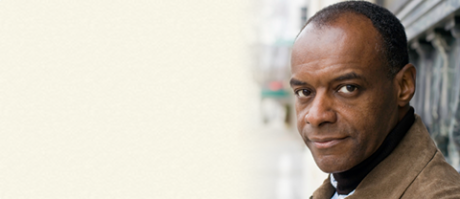 Colonoscopy
Get the facts about colonoscopy, including how and why it's done and doctors who perform the procedure.
41 Ratings with 18 Comments
1.0 Rating
October 13th, 2016
I can't believe that this man has been allowed to continue his practice. He's a terrible doctor and missed a life- threatening problem. He's rude, sarcastic and condescending. You might tolerate this if he was competent but he is not. I was told by the surgeon that I would not have left the hospital without the removal of a fist-sized knot of colon that he overlooked. Get another doctor.
1.0 Rating
January 11th, 2016
DO NOT TRUST THIS MAN WITH YOUR LIFE!
Dr. Batah was angry that he could not complete my colonoscopy due to "colon spasm" and told me there was nothing else he could do for me. I should seek help from a "woman" doctor about possible female problems. Actually, he couldn't complete the colonoscopy because of the fist sized knot of: colon that was allowing nothing in or out. He would happily have let me die. I survived this because I demanded a second opinion and another treating doctor. I was my own advocate. After two weeks in the hospital I had an operation removing a large part of my colon. There have been so many complaints against this doctor that I'm not sure why facey allows him to treat patients.
1.0 Rating
December 16th, 2013
I called Dr. Batah's office and described to his nurse some stomach symptoms I was experiencing. His nurse talked to the doctor and then call me back and said I needed to schedule an appointment. My complaint is that Dr. Batah literally spent 2 minutes with me. He didn't listen or care what I had to say. He had his hand on the doorknob while I was still talking to him. He said "see the nurse for a referral to a Dietitian". This referral could have been simply done over the phone with my initial call. He wasted my time and he wasted an office visit at the expense of my insurance company and me. Oh… he would also like to see me in another 3 months so we can do it again….right… It is time for me to find another Gastroenterologist.
1.0 Rating
May 7th, 2013
Facey fails
Dr. Batah was always in a hurry it seemed. I agree with the other reviews in the fact that he is not there to answer questions or make you feel comfortable. In the initial appointment he came in and spent about five minutes and then scheduled the procedure about a month from the day's date. The day of the procedure I made the mistake of showing up early and waiting extra long. The staff told me the wait was 40 minutes initially, but then after an hour of not seeing anyone I inquired and was told another hour. Then they came in ten minutes later and said now. So it was a little perplexing throughout the entire waiting period. The procedure itself went well and I am happy with the Dr.'s work. Afterwards though I wasn't given the chance to ask questions and discuss what to do next. Instead, the staff told me that I had to schedule an appointment to speak with him 2 weeks from then. Oh, and if you're wanting to get a copy of your medical records, guess what? There's a $15 dollar charge and you have to fill some forms out. My suggestions? Perhaps Dr. Batah should transfer to a better facility where he can work on a more personal relationship with his patients rather than running them through on a conveyor belt. Facey may have the equipment and funding to operate some nice facilities, but it lacks everything in how to interact and educate patients throughout their experience.
5.0 Rating
March 26th, 2013
My Favorite Doctor.
A smart doctor that doesn't talk to you like you are an idiot. I saw some negative feedback here that this doctor was somehow mean to them. I have had no such problem with him, but I'm a pretty good patient I've been told so I never had that problem. If he's getting angry with you, you are probably a terrible patient. What I also like about him was that he always remembered who I was or at least acted like he remembered me. I cannot say that about my primary Facey physician who doesn't remember me at all and acts as if every visit is my first time. Dr. Batah does not just sir there looking on a computer, like other facey doctors. He talks to you face to face and that's all I could really hope for. If every time I came in the office he called me a loser, I wouldn't care as long as he sees me as a person and not a number.
1.0 Rating
March 18th, 2013
1.0 Rating
October 3rd, 2012
1.0 Rating
April 12th, 2012
I was up throught the endoscopy. I remember everything. I was trying to pull the camera out, it's hard to yell STOP with a bite block in your mouth. They pulled my hand down and said "only 2 more minutes" and then jam the scope down further. I kept trying my beat to yell but he kept saying "2 more minutes". No extra medicine to make the patient comfortable. Gave me a prescription which I had already been on for two months and hadn't been working. This is why I was getting the endoscopy. I have never been more traumatized in my life( I have children ). The pain was horrific and I remember everything. I just wonder if they were hoping for the versed would impair my short term memory.
2.3 Rating
December 1st, 2010
2.3 Rating
October 6th, 2010
very disappointed