Rate Now
Share Your Experience
Have you seen Dr. Jill Byers?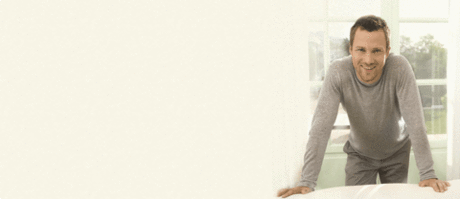 Erectile Dysfunction
Get the facts about erectile dysfunction (ED), including the conditions and medications that can cause it.
24 Ratings with 12 Comments
5.0 Rating
August 29th, 2017
1.0 Rating
April 11th, 2016
2.0 Rating
September 2nd, 2015
Not very warm Dr. Doesn't spend time with patient and not a good bedside manner. Nice, but not very people person. Didn't explain procedures very well. Billing dept. screwed up... To many charges that should have been paid, now going through all the headaches of getting it cleared. Don't want to see her in the future anymore.
1.0 Rating
April 16th, 2015
My elderly mother was seen by Dr. Byer for her bladder. She had a ring insert in the past to keep her bladder from literally falling out. When she went in to receive a new one, she was told that they accidentally ordered the wrong size. She has been waiting for 3 months for the new one. Her bladder has been hanging out for THREE MONTHS. her phone messages and calls regarding this have gone unanswered. Today when I called, I'm told the old office manager was handling this, and can the new office manager get back to me. The answer is NO. The shifting of blame is a giant red flag in an operation that doesn't know what it's doing. If this was the office manager or their mother, they would not go three months with their bladder hanging out. I am outraged. Do not see this doctor.
1.0 Rating
August 20th, 2013
Shocked
I was very surprised by the cancellation of our appointment. Earlier in the morning my mother in law, who needs a walker, was having urinary issues and despite getting started very early, we were unable to make our appointment time. When we called to say we would be there in five minutes( about 15 minutes late), the receptionist said our appointment was cancelled and was quite rude when we tried to explain our situation. I was quite surprised by the lack of understanding and compassion for the elderly. After our experience with the receptionist, we have decided to go to another urologist.
1.0 Rating
August 27th, 2012
Disappointed
2.3 Rating
February 28th, 2012
I didn't feel listened to. I wasn't really comfortable there. The whole waiting room will know why you are there because they explain your problems and prescriptions so loud. There should be more privacy. I don't feel like she wanted to solve the puzzle of what is really going on with me....Will go somewhere else.
5.0 Rating
July 3rd, 2011
EXCELLENT!
It's personally a little embarrassing, but Dr. Byers treated me because I sometimes "leaked" when I lifted stuff like groceries, or even sneezed. I was really glad to find a female doctor that could help me out and she spent as much time if not more than other doctors that I have seen. Her office was nice and clean too...so many doctor's offices are dated and stinky - her office was really clean and nice with a movie playing in the waiting room & music played in the treatment rooms.
1.0 Rating
May 23rd, 2011
Disappointed!
I thought Dr. Byers was supposed to be one of the best urologists in the OC. I was very disappointed because I felt like she was rushing me through the appointment and quickly diagnosed me without hearing all of my symptoms. She prescribed me 2 different medications that did not work for me and then basically told me I had to see another doctor. She was unwilling to look further into my problem. Now I have to go see another urologist and spend more money to get a second opinion : (
3.7 Rating
September 3rd, 2010
I recommend Dr. Byers but wish her office staff was a little kinder and more sensitive. I had an emergency and was told I could not be referred to the on call doctor (Dr. Byers was out of town) because I had not seen Dr. Byers for two years. That's after seeing Dr. Byers for several years prior. Dr. Byers did a good job with my urethra so I didn't need to come in until I had an emergency. I didn't realize I needed to come in and see doctor Byers when I was feeling good. Figured that would be a waste of her time. I would have been happy to pay a yearly fee to stay on her good list.
5.0 Rating
February 16th, 2010
Dr Byers stepped in to treat me for a very painful issue when another Dr dismissed my infection as not being as painful and severe as I thought. She admitted me to the hospital immediately and after massive antibiotics, had to do surgery. She was pleasant to deal with and put both myself and my wife at ease regarding treatment.