Rate Now
Share Your Experience
Have you seen Dr. Jill Peters-Gee?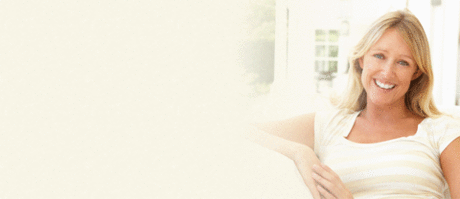 Hysterectomy
Learn about why this procedure is performed, who gets it done, and the different types of surgeries available.
30 Ratings with 8 Comments
5.0 Rating
February 7th, 2017
Fantastic Physician
1.0 Rating
May 15th, 2014
Do not see
5.0 Rating
October 11th, 2013
I had been experiencing urinary discomfort for many years and have been seen by several uriologists. Was diagnosised by one dr as having IC intersistial cystis. For about 7 months i would go for dmso treatments to relieve the symptoms, this was only a temporary fix. On my last visit i experienced major sympoms, fatigue, severe back pain which was totally blown off by the previous uriologist. I had a kidney/bladder/urinary infection as well as being amenic. I went to see Dr Peters-Gee who was very compassionate and understanding and was diagnosed with an overative bladder. With her help i have been able thus far to keep this condition under control. I would highly recommend this dr. Her knowledge, expertise and professionalism as well as compassion are truly outstanding.
5.0 Rating
August 13th, 2013
True specialist
I am a young man with IC, Before I got to Dr. Peters-Gee I was lost. Bouncing from one doctor two another with ER visits in-between. No one could tell me what was wrong with me and I felt like I was at the end of my road, Then one doctors recommended I go see her and it was the best thing I could have ever done. I sat in tears in her office that day telling her how and what I felt. But this time it wasn't another doctors who hers the word "Pain" and quickly wanted to get me out of their office. She knew right there what the problem was and has been treating it ever since. It's still a long road and we are still figuring out to this day what works for me and what doesn't. But I am happy now and am on the right medications, yes from time to time they need to be changed or adjusted but I have trust in a doctors. That's something I had thought I lost forever. I am proud to say Dr. Jill M Peters-Gee is my doctors and would recommend her to anyone needing a specialist.
2.3 Rating
October 9th, 2012
See someone else
1.0 Rating
August 10th, 2012
long time patient
5.0 Rating
March 27th, 2012
Dr. Peters-Gee has been taking care of my mother for over 5 years. She has been fantastic, caring and responsive to my mother's need.
5.0 Rating
April 10th, 2011
1.0 Rating
July 24th, 2017
5.0 Rating
May 18th, 2017
5.0 Rating
December 21st, 2015