Rate Now
Share Your Experience
Have you seen Dr. Jill Powell?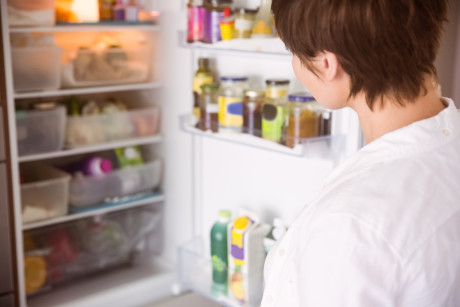 Binge Eating Disorder
Get the facts about binge eating disorder, including symptoms, causes and related conditions.
15 Ratings with 3 Comments
1.0 Rating
September 6th, 2013
3.7 Rating
August 25th, 2011
Dr. Powell is undoubtedly the most brilliant at diagnosing the exact problem that others haven't been able to in months. The onslaught of wrong medications caused growing problems, including thoughts of suicide. When you are in her office, Dr. Powell is insightful (quickly catching exactly what you mean and providing a treatment and seemingly one of the most caring medical professionals you have deal with. She saved my life.HOWEVER, knowing what I know now, I would highly recommend that after your meds are right, find someone else. IF you are in trouble outside your 30 minute office visit, your trouble and anxiety will be increased by trying to get her to get back with you; even if you call the emergency line, it can take days; what would happen if a person was suicidal? I am just praying that someone does not indeed commit suicide when unable to get in touch with her. Certainly, she could at least call in drugs--and folks, these are drugs used to maintain the delicate balance of chemicals that can make or break a person with a psychological imbalance--that are known to help.The pharmacy has said that they have had to send her 3 faxes on more than one occasion with no response. A patient who had been approved for the drug assistance program became imbalanced when they faxed Dr. Powell for some information--according to their records 2 times with no response. Then, the medication got mailed to her. She stuck it somewhere and went on vacation. When she was FINALLY gotten in touch with, she said, "Well, you're going to have to buy 10 days worth yourself." She had had the meds in her office for some time. Her kindly colleague went into her office but could not find them.However, I remained convinced of her brilliance, and I was frankly scared to leave her since she had been the only one to find the right drug combo. She had agreed to treat me for the gap period between when I moved and before I found someone reliable. She had smilingly said, "We'll skipe. We'll talk about your condition and exchange dog news." In the meantime, she had said that the emergency line would be the way to contact her. When I did so, the answering machine rep said, "She doesn't want to talk to you. She says she isn't your doctor anymore since you have moved." I cannot even begin on this one, as I have PTSD and anxiety.I have had to come to the sad conclusion that some of her patients (and I know others) have figured out: that you are an intriguing puzzle to be solved--which obviously works in your favor when you need the right meds that others haven't found--and that when you are IN her office with her being paid money, it seems like she is genuinely interested.Otherwise, out of sight, out of mind (pun sadly intended). Don't bother her...Oh, wait, don't worry: you won't be bothering her because she will simply dismiss you.I would not treat anyone this way. I hope that she either decides to deal with follow-up as part of her job or realizes that with her being annoyed, apathetic, whatever, by people who need their meds (gasp), need to talk on the emergency line, etc...indicates a SEVERE and DANGEROUS problem and that she had better either change or get out of the profession if she is not suited in any fashion other than a clinician or if she is burned out.
5.0 Rating
June 28th, 2011
EVERYONE SHOULD HAVE A DR. LIKE HER!!!
5.0 Rating
May 12th, 2017
4.0 Rating
December 14th, 2016
5.0 Rating
May 29th, 2015
5.0 Rating
November 16th, 2014
5.0 Rating
July 24th, 2014
1.0 Rating
July 14th, 2014
Nearby Doctors

Dr. Jill Powell is similar to the following 3 Doctors near Williamstown, WV.