Rate Now
Share Your Experience
Have you seen Dr. Jill Smith?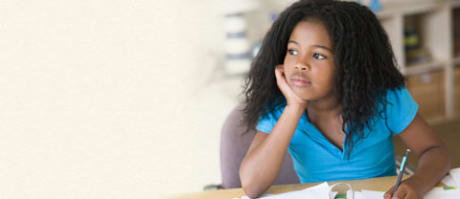 ADHD
Attention Deficit Hyperactivity Disorder (ADHD), including the different types and who gets them.
20 Ratings with 13 Comments
5.0 Rating
April 13th, 2017
Fantastic doctor!
I've found Dr. Smith to be the most thoughtful, respectful, knowledgable, and helpful psychiatrist I've ever seen. She's on a par with my primary care physician, in terms of how much I trust and depend on her to help me manage and improve my life. I've been through a lot, but with Dr. Smith on my team, I feel I'm getting to a place where I'm stronger than ever, even stronger than I was before I experienced things I don't think anyone should have to go through.
1.0 Rating
June 17th, 2013
Dr. Jill Smith Review
When I first met Dr. Smith, I wanted to say all kind things about her because her demeanor was very welcoming. However, my experience proved to be drastically different. Unfortunately, Dr. Smith was very disorganized and, after 3+ years of being her patient, she not only took me through every medication in the book, she also misdiagnosed me and set a completely skewed perception of my so-called-symptoms. She seemed present in our appointments... but her medication guesses and over exaggerations caused a lot of issues (more than I could claim were truly my own). Psychiatric medicine is definitely a guessing game, but after seeing another doctor only three times, I was able to stop all unnecessary medicines (seroquel, geodon, prozac, lithium, and artane was the cocktail at the time) and was told I had PTSD, which could be treated with simply listening and an occasional anti-anxiety medication. It was a lot of hassle for nothing and, quite honestly, hazardous to my health. Dr. Smith is intelligent, but doesn't have the understanding and compassion many would look for in a doctor. Pros: She is very intelligent. Cons: Her personal emotions get too involved with treatments. Dr. Smith isn't receptive to what patient(s) are sharing with her. She over exaggerates to a point that is damaging to her patients. After three other individuals shared the same information/opinions with me and several other physicians, I felt it was important to write a review.
5.0 Rating
May 23rd, 2012
From a nurse who worked with her
Ive known Dr. Smith to raise the standard in the quality of the patient-physician relationship as exhibited in the patients confidence in her competence. We had worked with the same mental health clinic years ago so this is a review based on hundreds of visits. I think there is no shame in being educated, especially in showcasing her skills to proposed treatment and nurturing the patients knowledge about disease. All things tend to be subjective but Dr. Smith contributes integrity to the patient doctor experience and she doesnt do things that arent useful, yet is thorough to a fault. I base her contributions not on intentions, rather on how the patients valued her for her effectiveness in real circumstances and treatment.
5.0 Rating
May 4th, 2012
Re: Jill K. Smith M.D.
It would be rare to meet someone with more reverence and dedication serving the field of psychiatry. She is a tremendous force in helping to treat one ...
1.0 Rating
February 18th, 2012
This doctor needs a Mentor and a Shrink and more experience
GOOD; If you are going to see this doctor for psychological issues this doctor is excellent GOOD; This doctor is excellent at prescribing drugs tactic ...
1.0 Rating
November 8th, 2011
Dr. Jill K Smith
This doctor has some serious issues of her own. I went in for a med eval............ After two visits, she said she needed to see me another time be ...
2.0 Rating
December 13th, 2010
Dr. Smith
Her diagnostic accuracy leaves much to be desired.
5.0 Rating
May 5th, 2010
Dr.Smith has been wonderful. I had seen 4 other psychiatrists before I met Dr. Smith. I found her to be caring, understanding and constantly going above and beyond what I expected. She helped me understand what was going on with me, recommending books, articles and other material that she had researched. She has office hours in the evening which is also a bonus as I wouldn't have to miss work. I am greatly indebted to her.
5.0 Rating
December 29th, 2009
Talented and empathic, smart, thorough, listens really well. Doesn't jump to conclusions. Careful to make sure that I understand her concerns, as well as to make sure that she's heard my concerns accurately...then collaborative and flexible (but not too flexible--I've had doctors like that before, and that can be really a problem), in helping solve problems and give options for treatment of various diagnoses I have suffered from. Have found Dr. Smith to be really good at coordinating with my other physicians, too. In fact, she's helped out when my primary doctor has been unreachable, etc. I've been in therapy with her for longer than I have anyone else before, and I function so much better than before. I didn't know what was ailing me all those years. I learned a lot about repression, and intellectualization, and avoidance, and not feeling...learned to let go of a lot of "wounds" I'd collected throughout my life. I keep learning. Sometimes I backslide, but she doesn't judge me badly when I do. Sometimes I've needed to see her more often, and sometimes less. Overall, she's great. Got my meds perfect now, too--and I never thought I'd be saying THAT! (Oh, and she's helped me live healthier overall, too, physically-not just emotionally/spiritually).
5.0 Rating
November 3rd, 2009
Caring, understanding and truly there to listen and help.
I'm more into spiritual practices, Eastern Medicine philosophies. In addition to exercising, eating right, sleeping well, balanced life style, etc. Well, so is Dr. Smith-I mean, she respected and integrated my beliefs and concerns into a great treatment plan. It (she) has changed my life. I only wish I'd seen her, like, over 20 years ago! Better late than never, though!
5.0 Rating
October 25th, 2009
Top Flight Professional