Rate Now
Share Your Experience
Have you seen Dr. Jirair Konialian?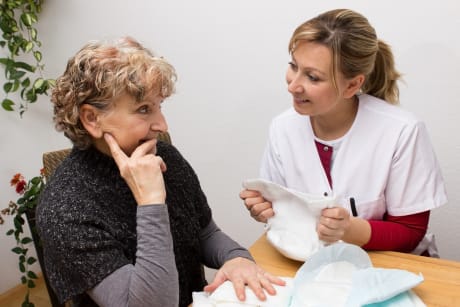 Urinary Incontinence
Learn about the symptoms and causes of urinary incontinence or urge incontinence.
Quality Rating
Highly Satisfied
21 Ratings with 9 Comments
1.0 Rating
June 17th, 2016
Find Another Doctor
1.0 Rating
November 11th, 2011
Horrible Dr
I can't believe this person calls himself a Dr. He sounded much more like a businessman then a Dr. All he wanted me to do are unnecessary tests and said i can't have a baby with natural ways because my FSH=12.1, so i have to go to IVF route. After leaving his office i was totally depressed i went to another Dr for a second opinion. That second Dr said lets repeat FSH level manybe it's lab error, and indeed my FSH=8.9, he said try natural ways for at least 6months. I got pregnant the following month using natural ways. Dr Konialian's attitude was so unprofessional, he was rude, his office staff were so unprofessional. Simply waste of money. I will never recommend anyone to go to this Dr bec, all he will do is rip u off.
5.0 Rating
January 12th, 2010
A long-time patient of Dr. Konialian's since 1985
Dr. Konialian is an excellent gyn specialist. He is very thorough and very concerned about my health and well-being. He very accurately dianosed me with Endometriosis and performed surgery to correct this condition that caused me severe pain, with nausea, and upset stomach. He did an excellent job on my surgery. After the surgery I no longer had pain every month. Endometriosis can cause infertility; however, approximately one month after surgery, I easily got pregnant. Dr. Konialian is an expert at female surgeries. Not only does he get the job done in correcting problems; but, he also has a technique that cleans up and removes scar tissue. I would recommend Dr. Konialian to all women.
5.0 Rating
October 5th, 2009
Dr. Konianian is one of the best Endometriosis Surgeons in the World
Dr. Konialian has performed two very successful surgeries to clearup all endometriosis tissue. He is very thorough and he does this surgery in such a way as to not leave any scar tissue. Another physican of my viewing an ultrasound of my abdomen could not believe that I had just had surgery 2 months ago because he saw no scar tissue. He, too, complimented Dr. Konialian's fine work.
5.0 Rating
November 12th, 2008
5.0 Rating
July 18th, 2008
A Doctor you can believe in
Dr. Konialian has been my doctor for 20 years. I adore him. He is the reason that I have two beautiful sons. He is a brilliant diagnostician and his bedside manner is one of compassion and understanding. I have referred an enormous amount of women to his office over the years and they all now have beautiful children of their own and feel the same way that I do about him. He is your answer.
3.7 Rating
July 10th, 2008
I went to see him after I miscarried the first time, and we were trying to get pregnant again. I found out I was pregnant 2 days before my appointment with him. So, he had to change gears at our appointment since infertility was not the issue anymore. He took about 30 minutes to explain to me the causes, reasons, etc. for a miscarriage. He then explained to me what the process was going to be like in following up with my second pregnancy. When he realized that I was very nervous, he started talking about what I do, etc., which automatically put me at ease. He had to do an ultrasound a few weeks later, and I was very nervous at having a male doctor do the test, etc. However, I was totally caught off guard at how friendly he was during the exam. I had to go back for a second ultrasound, and again, he was great, and I felt like I could talk to him about anything. Also, his staff is very professional and they were very prompt in reporting test results, etc. I would highly recommend this facility.
2.3 Rating
May 28th, 2008
Not that great
The IVF Coordinator is a strange woman and she's very unorganized. The DR is always in a hurry. You better have all your questions ready (maybe written on a paper) to ask him very quickly; otherwise, he just leaves the room and the staff doesn't even follow up. The IVF Coordinator also messed up on couple of steps. The just want to get your money; they don't care a/b patients' feelings, and they don't clearly give you statistics on IVF failure or success.
4.0 Rating
July 19th, 2017
Nearby Doctors

Dr. Jirair Konialian is similar to the following 3 Doctors near Northridge, CA.