Rate Now
Share Your Experience
Have you seen Dr. Jiun-Rong Peng?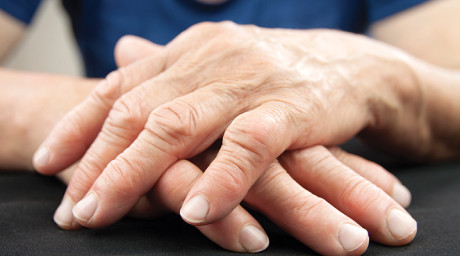 Osteoarthritis
Get the facts about osteoarthritis, including the symptoms and doctors who treat it.
14 Ratings with 7 Comments
5.0 Rating
January 26th, 2016
5.0 Rating
June 19th, 2013
I live in texas and am originally from Oc. I was told i broke my ankle, but i knew someone wasn't right, so I came to see dr Peng and had a horrible heel break in 2 places. He is so patient and listened to my every word . I have seen him a total of 3 times and I can tell you every dollar I have spent in airfare was money well spent. I can't believe some of the reviews here. I know the wait is long but I would wait a whole day in his office waiting for him. He listens and doesn't rush you. I have also heard him say he tries to work in people who call in same day with accidents. Love dr Peng who knows where I would be without his help !
1.0 Rating
April 8th, 2011
Do not see this man
I was told Dr. Peng was a good doctor, but the fact that I waited almost 2 hours in his office, in and of itself, is a testamant to his unprofessionalism. Let me say this: He kept me waiting on two seperate visits (one visit was over 2 hours) and then had the audacity to come into the office yelling at me about everyone complaining about his tardiness. He also to me about the fact that he was a provider of a certain service (perhaps the explanation being his very limited ability to articulate in English) and then to add insult to injury, he misdiagnosed me. Do not waste your time with this "doctor"
5.0 Rating
October 7th, 2010
I don't care how long you have to wait when the doctor you are waiting for is excellent. Dr. Peng spent a great deal of time with me over a very difficult and involved problem that was the result of a bad surgery performed by a different doctor. I am certain that his time with me made him late for the rest of the day. However, waiting on him for other appointments was easy because I knew I was waiting because he takes the time needed with each patient. I was recently recommending Dr. Peng to a friend and saw this rating site. Rating him anything less than excellent for his knowledge and skill as a surgeon is just wrong. I saw three highly rated surgeons regarding my severe condition prior to selecting Dr. Peng. I was told that I would not be able to walk and would just 'have to live with' the limitations the previous surgery created by a previous specialist in Newport Beach, CA. I am back to riding horses and enjoying an active life. Thnak you Dr. Peng!!
5.0 Rating
October 3rd, 2010
1.0 Rating
May 5th, 2010
My Pain Is Worse
I had tarsal tunnel surgery 18 months ago & all my follow ups were your doing good after I complained I was in pain. I kept telling him it felt as if I was walking on a marbles & so painful. Dr. Peng cannot take criticism. I kept telling him my other foot was getting worse and he paid no attention to it kept going back to the one he did surgery on said it was better. He has a difficult time understanding. I regret so much having this surgery. I can't make it through the whole grocery store. I am now using a cane, walker or wheelchair. I am 55 years old. I thank God I have found a doctor that is not in a rush to do surgery. Please people get another opinion. My pain is unbearable.
3.7 Rating
January 16th, 2015
5.0 Rating
December 4th, 2014
1.0 Rating
November 7th, 2014