Rate Now
Share Your Experience
Have you seen Dr. Jo-Anne Passalacqua?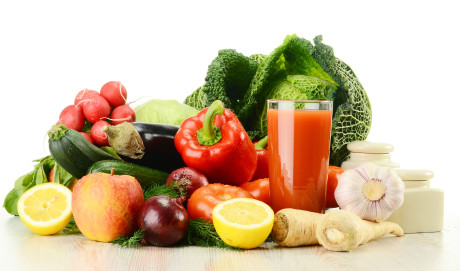 Type 2 Diabetes
Type 2 diabetes is a chronic disease in which your body is unable to maintain a normal blood sugar (glucose) level.
24 Ratings with 11 Comments
1.0 Rating
November 2nd, 2015
1.0 Rating
June 12th, 2014
This Staff is out of touch and does not care about their patients
5.0 Rating
March 17th, 2014
Very Pleased
1.0 Rating
February 24th, 2014
The Office Staff that Is Out of Touch!
1.0 Rating
January 22nd, 2014
This Staff is out of touch and does not care about their patients
From the outset, it was very apparent that this office staff is only there to collect a paycheck! Terrible people skills, and no follow through should you have a question on insurance coverage. It took me countless hours to resolve a $350.00 office charge which was incorrectly billed by this office of idiots to my insurance company. Recommend you stay as far away as possible from this office ...
1.0 Rating
November 19th, 2013
What a rip off!
This office staff is a joke. The office manager and the billing administrator lead a three ring circus of a bunch of clowns. They make you sign your life away to be seen by this doctor then try to screw you when they incorrectly bill your insurance with the wrong codes for your visit. Don't try to correct their mistakes they don't care and sit on their lazy as- - es and do absolutely nothing to correct their errors. I hope the doc is watching carefully before she looses her practice due to this uncaring bunch of nonprofessionals.
1.0 Rating
October 17th, 2013
This Office Staff Does Not Care at All About Their Patient's Welfare !
I was seen by this doctor this past summer. It took numerous phone calls to this office to have a simple issue resolved as far as an error in their billing to my insurance. The office manager and her staff do absolutely nothing for their paychecks. No wonder the office charges such outrageous bills for no service what so ever. Avoid this experience at all costs! The day I was seen, there were several billing issues being argued in front of patients while I was kept waiting for over 2 1/2 hours to see this doctor who does have a clue as to the lack of skills of her office staff. I hope someone from PriMed is reading all these complaints about this office and takes the appropriate action to fire both the office manager and the billing administrator both of which are worthless, lazy, uncaring non-professionals.
1.0 Rating
March 26th, 2013
My husband had been sick in bed for two days with a severe cold. He had so little energy he could not drive himself. She would not reschedule and said he must come in. They then did not take him for 1.5 hours. Finally he was put in her office to do IV meds. Why couldn't he have been put there 1.5 hours earlier? We finally left there 4 hours later! This office is absurd and in many ways abusive to patients. The doctor might be bright and know her medicine but the office is very very poor in their manahement and organization. No excuse!
1.0 Rating
March 12th, 2013
1.0 Rating
August 26th, 2011
If you value your privacy and health, do not go to this doctor
I was in the exam room waiting nearly 25 minutes for Dr. Passalacqua to come in, as she stood right outside the door and talked loudly about other patients of hers (first and last names!)with her staff! If she's violating the privacy of those patients, who's to say she hasn't violated my privacy as well?The other beef I have with her is that I went to her with very specific complaints; after doing bloodwork (which came back negative for disease/infection), she told me on the phone, via her nurse, that I should see a psychiatrist! Well, I instead saw a pulmonologist two weeks later and was diagnosed with severe obstructive sleep apnea, which explains my symptoms. Not only should she have considered this a possibility, she also should never have dismissed me by implying that my symptoms were all in my head. Very unprofessional and unethical.
5.0 Rating
February 10th, 2010
5.0 Rating
August 13th, 2017
Nearby Doctors

Dr. Jo-Anne Passalacqua is similar to the following 3 Doctors near Fairfield, CT.