Rate Now
Share Your Experience
Have you seen Dr. Jo Herzog?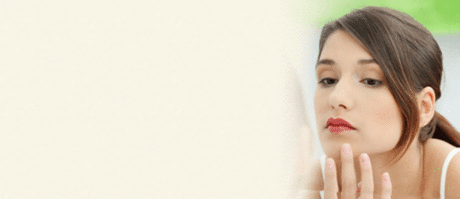 Acne
Get the important facts about acne, including the different types and what causes it.
18 Ratings with 8 Comments
5.0 Rating
September 17th, 2017
1.0 Rating
May 20th, 2013
don't waste your time
The waits are awful, and even when you are seen, I can assure you that you will be better treated by staff members than by Dr. Herzog herself. She is arrogant and does not listen to your concerns. Seems to have already made up her mind without even running tests, and ignores results when she does run them. Find a better dermatologist. They're out there. I switched to Inverness Dermatology - they're not perfect but at least i don't get a side of condescention with my treatment or lack thereof.
5.0 Rating
April 30th, 2013
Worth the Wait
I've never experienced the wait times others have described, and I've seen Dr. Herzog several times. My wait time has been 10 - 20 minutes, though I would wait 5 hours if I had to because she is THAT good. Dr. Herzog took the initiative to contact other doctors I had seen about my issue (possible cancer) in an effort to ensure an accurate diagnosis was made. She even gave me her cell phone number (a definite first) so I could update her on subsequent visits with my other doctors , and she called and texted me regarding those. She reviewed the pathology report and arranged for the samples to be re-reviewed by another pathologist. I couldn't be more grateful, as I was not comfortable with the original report, either, but I wouldn't have known what steps to take next. If you are looking for a syrupy sweet, feel-good doc, she's probably not for you. However, if you are looking for a no-nonsense, tell-it-like-it-is, and extremely thorough doctor, I don' t see how there could be anyone better!
1.0 Rating
April 2nd, 2013
Complete Lack of Respect for Your Time
I arrived before my "appointment time," filled out my paperwork, and was taken back to a room within maybe 5-10 minutes of my arrival. That's where the promptness ended. I waited OVER an hour in my exam room with no sign of the doctor. No one came by to check on me. Finally, when the time came that I realized even if the doctor walked in that minute, I wouldn't have time to see her and make it to work on time. As I exited my room, the doctor, (I assume), came out of a different patient's exam room, but was obviously not finished with that patient. She looked at me and said, "Are you lost?" I explained that, no, I was not lost and that I had been waiting over an hour and was now leaving. Although she had not finished with her other patient, she said she could see me "really quick" right now. Without knowing why I was there, in her opinion, she could see me for the first time, diagnose, and have me out the door 'really quick'. I'm not so sure I want a doctor who thinks so.
5.0 Rating
March 5th, 2013
Great doctor and staff
1.0 Rating
October 11th, 2012
LISTEN TO ME - DO NOT SEE THIS DOCTOR!!
Well, very simple. My and I waited 2 weeks to see Dr. Herzog - which we are totally ok with it. We went in to see her this morning and brought our 7 month old daughter. Our appointment was at 10:30am. We waited for her for 1 HOUR AND 20 MINUTES!!!!!!!!!! Dr. Herzog came in, very quickly said: Sorry about the wait - not even looking at our eyes. Well, my wife was seeking a treatment for her facial skin. Dr. Herzog did not even turn the light on to see the skin or even touched my wife's face. Then, she prescriped a topical medicine and said she had to use it for 2-3 months TO SEE IF IT WOULD DO ANYTHING. Her nurse was not nice at all. HATED AND WE WILL NEVER GO BACK!! I read the previous reviews on this doctor and saw that people usually wait a LONG TIME, but I thought, well, maybe it's not like that! WRONGGGGGG! Don't do as we did!! Find another one before you get frustrated too!
2.3 Rating
September 20th, 2012
Not pleased at all
First visit to this dermatology office and with Dr. Herzog. The office has a very relaxing, intimate, and nice environment. Filled out the paperwork and ten to fifteen minutes later, I was called back. A nice nurse recorded my reasons for visiting for the day and left. I waited another thirty minutes before actually seeing the doctor. She came in, greeted, and started addressing the acne, which was physically evident. I was also there for other concerns and treatments. Everything was very brief and felt rushed. She didn't really listen or ask further questions about my problems. I asked and expressed my other concerns and she quickly and briefly gave the expected diagnosis. "Oh, that's vitiligo," casually stated after a peek. I mentioned confusion about cysts on my genital area and as she kept writing, she wanted to see, right then and there. The door wasn't completely shut, but I unzipped and showed one of the cysts below. Skin discoloration, scalp issues, and body acne were just a few of the things I was there for. I was given a prescription for benzoyl peroxide (which I believe I may be allergic to, but didn't get the chance to explain this), gentle cleanser (store bought things I already own), doxycycline, and a special shampoo that they have. There were no samples of the shampoo and I decided not to buy it from there anyway. I didn't feel she really listened or took the time out to sit down and talk. The receptionists were fair, but seemed preoccupied; one was on her cell phone even after I approached for the co-pay. I personally wouldn't recommend them just based on my experience. I will not be returning to this dermatologist either.
5.0 Rating
April 28th, 2011
a good person!
5.0 Rating
November 30th, 2016
5.0 Rating
November 30th, 2016
5.0 Rating
November 30th, 2016