Rate Now
Share Your Experience
Have you seen Dr. Joan Rose?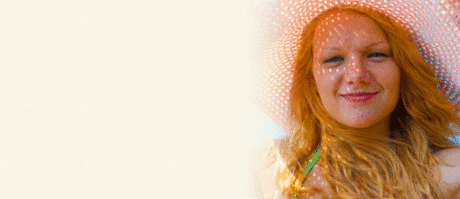 Skin Cancer
Get the facts about skin cancer, including the different types and symptoms.
Quality Rating
Highly Satisfied
44 Ratings with 11 Comments
5.0 Rating
June 16th, 2016
Best hand specialist in the area!
A doctor that has compassion for her patients. She doesn't rush you in and out in five minutes to take the time to listen. Wonderful doctor not many great doctors like this are still around. There are times when I weigh less than five minutes and there are times that I might have to wait 15–20 minutes but that is because she does not rush her patients out.
5.0 Rating
December 1st, 2015
5.0 Rating
August 6th, 2015
5.0 Rating
August 5th, 2015
5.0 Rating
April 29th, 2015
Fantastic Hand Surgeon
1.0 Rating
July 15th, 2014
Great Surgeon but Office Practice very uncomfortable
To get an appointment took months, but once seen surgery was booked within a week. Post care is zero. It took three months of collecting information required by the office. Once obtained, I called to make my appointment, I was then put on hold five times, finally I was told they would not accept my case. My hand is more deformed now post surgery,more painful and I'm unable to grasp items .Three months of run around and then told they will not accept my case is unacceptable.
1.0 Rating
May 12th, 2014
Really strange scenerio. Referred by emergency room for possible broken thumb on my 11 year old son. When calling office they would not even schedule an appointment because my son had been treated several years ago at different office for possible fractured middle finger. Was spoken to like I was stupid. No thanks, I will call another doctor.
5.0 Rating
April 19th, 2013
Great hand surgeon!
1.0 Rating
January 23rd, 2009
had triger finger on right hand. the finger had frozzen shut and she did surgery. i have had infectius disease with my back some years befor and almost died. i have a knee and hip replacement witch i need to take antibotics before surgery and this was discussed with her before the surgery. after the surgery she refused to give me the medicine and would not come out to talk to me. she did another surgery and after waiting over an hour i went home. this was a wed morning. thursday night i called the doctor on call for she left town ,and he said to just take tylonall , i told him i was in a lot of pain and had a fever but he said that i could not have any infection because it was too soon. sat morning i could not take it anymore and called again and the differant doctor told me to go to the hospital and he would call them and if they needed him he would be right there. when they took off my bandage the woun was black and i had red streakes up to my elbow. the doctor said i only had one choice and he weald me to surgery. i stayed in the hospital for a week and came home with a iv in my chest wall. i had a nurse come to my house dailey and then had 3 mo. of phy. theraphy. shorty after the finger went back to a locked position you have to have money to sue a doctor because it has to be done by a doctot out of stste because they dont go against eachother. know i get disabilty.
1.0 Rating
October 14th, 2008
THREE HOUR WAIT
Yes you read right, we waited with my 5 month old daughter for THREE HOURS without so much as an explanation, an offer to reschedule, or even an apology. My daughter was so good... then, as we approached her nap time during the ridiculous wait... she finally fell asleep and had to be woken up for her exam. My husband had only asked for 90 minutes to take her. So, counting travel time, he missed half of his work day and had to make it up that night. Dr. Rose was flighty and we had to ask all the questions. No qualms about wasting so much of our time. This experience was absolutely ridiculous and we will NOT be going back.
5.0 Rating
May 10th, 2017
Nearby Doctors

Dr. Joan Rose is similar to the following 3 Doctors near Virginia Beach, VA.