Rate Now
Share Your Experience
Have you seen Dr. Joana Okafor?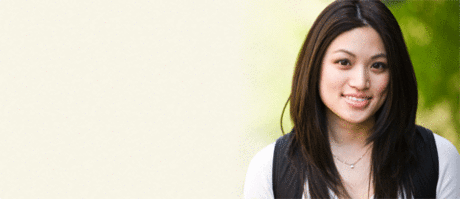 Birth Control
Get the facts about birth control so you can decide which type is right for you.
47 Ratings with 13 Comments
1.0 Rating
January 12th, 2017
Horrible Dr
1.0 Rating
September 3rd, 2016
Don't come to this office.
4.0 Rating
August 25th, 2016
Great local doctor
1.0 Rating
August 22nd, 2016
So unprofessional an mean attitude to work
I saw this woman, being disapointed is understatement , coming from a W/African background as Nigeria, one will expect above care and respect. Consultation was so poor, as was bedside consulting room. No advice , no proper listenting to Patient needs. Strict and too arrogant!! She had told me i have fibroid... Out of disbelive i yelled No!! She gave me a face just when i appologised... Saying she is the Dr!! She never adviced me on what to do or not to do..than since u are not aware lets leave it alone till then! I really?Never got any call after text. Shame!! Worse still, my Personal Doctor never got my Pap Smear . Sadly... She got the best of Staffs at hand!
1.0 Rating
August 13th, 2016
Don't go to her
1.0 Rating
July 26th, 2016
BE AWARE SHE IS THE WORST
Very rude. Did not take time for me to understand anything. Talked negatively about my insurance. Handled me roughly during pap smear. Talked over me. Fussed about having to see me before entering the room. She made me feel horrible about wanting to get an STD testing again because I had one a few months ago. Overall I wanted to cry after leaving her office because I had never had anyone make me feel so "small" or horrible about myself. She treated me as if i were trash.
1.0 Rating
July 11th, 2016
Obgyn should be more humble clean and understanding about invading others privacy
This doctor is the worst. I am myself an ethnic woman but I found her need to understand or listen beyond poor. As a gynecologist she told me that Me being nervous made no sense even when I told her that it's never easy to spread your legs and get any MD to Look at your private area. Her " comforting answer was that she has been doing this since 9am and that I should speak for myself cause no one in her current waiting room had any nervous issues( as if she knew) hence I was not that special. No caring at all and quite rough on my pap smear. This lady has very poor hygiene wearing flip flops and showing her dirty feet. Don't know why I went through with it . Turned her back to me the whole time while asking me personal questions on the excuse that was her way to write. And opened the door on me ( on a hall that I previously walked to on my way to their bathroom) while I was naked ...... her answer roughly: there's no one while oncoming staff was walking the hall. Don't go the place is horrible. Plus simple questions like how much do I drink or smoke where made with such sarcastic judgment it's unbelievable.
1.0 Rating
November 2nd, 2015
Rough and unprofessional
This was my first visit and after waiting over an hour in a room with more than 6 patients, I was really upset after leaving her office. First of all, the office looks like an abandoned place, I understand it is East Orange, but it was so dark and dirty that it seemed like an illegal clinic. I decided to stay because there are no female doctors around my area. During my pap smear she was really rough and unprofessional, asking inappropriate questions, and I had pain and bleeding for days. I will not go back to her office ever, and please if you want a female doctor, do not go to this one.
1.0 Rating
May 23rd, 2015
1.0 Rating
February 13th, 2013
The office was dark and dank, it gave me the creeps. The staff is nice but Dr. Okafor is very cold and rude. The examination I received was literally just enough time to insert the pap smear test and a 30 seconds breast exam. I explained my concerns and she refused to address them and quickly dismissed me. She is very condescending in general...maybe it's time for her to retire.
5.0 Rating
September 1st, 2012
5.0 Rating
June 6th, 2012
Honest Doctor
Dr. Okafor is a great doctor. Waiting can be a nuisance, but she's also an OB..babies are delivered at all hours so... that's the situation sometimes. She has been my doctor for more than 25 years. She is honest and doesn't pull any punches with telling a pt about their condition and how their own lifestyle may be affecting their health. For women, especially young women, she is supportive, truthful, respectful and confidential. Her staff can in no way be described as "friendly", but they are thorough and snap to attention if Dr. Okafor is not satified with their performance. If you're looking for a warm and cuddly doctor; who gets you in and out at break neck speed - she is not for you. If you want the truth - go...you'll get it.
Nearby Doctors

Dr. Joana Okafor is similar to the following 3 Doctors near East Orange, NJ.