Vitals cannot verify whether or not this professional is currently practicing. We recommend that you attempt to contact the provider to verify their status. Please email us at support@vitals.com if you have any additional information.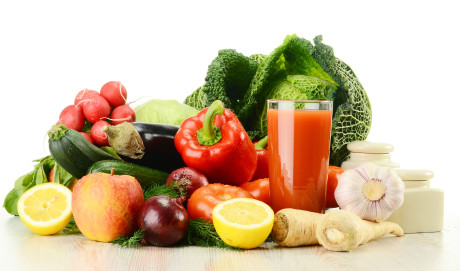 Type 2 Diabetes
Type 2 diabetes is a chronic disease in which your body is unable to maintain a normal blood sugar (glucose) level.
32 Ratings with 19 Comments
5.0 Rating
January 16th, 2017
Dr. Kirby is an excellent physician who has a practical no nonsense approach that I appreciate
1.0 Rating
June 2nd, 2016
Horrible Experince
Well where do I begin??? I saw Dr. Kirby initially as a fill in because my dr was out of the office. I liked her and decided that she and I may be a good fit and changed Drs, BAD BAD CHOICE. I have a severe blood disorder that has not been confirmed as Lupus yet, but being treated as it is, I have had several surgeries on my abdomen related to connective tissue disorder and also suffering from a myriad of depression and anxiety issues stemming from my illness. I have lost my memory and my life is so affected I left a job and career I worked for 14 years. I was so excited and thought we had really connected and she would help me.... She asked my why I was there, why was I planning on seeing a Rheumy because the Lupus thing would probably never pan out because I don't have Lupus, she figured that out in her infinite wisdoms, she asked if I planned on living on narcotics for the rest of my life, which I hadn't had a pain pill since she prescribed a refill 2 months before- I told her in middle of appointment that we were not a good fit and I was leaving and when my husband walked in she backed off. She told me she has 15 minutes for the appointment and wasn't enough time, she clearly has not ready anything in my chart because it made no sense. She took blood and was checking my TSH for thyroid levels, she said my dose was to high, it in fact was and she left no messages as to how I should fix that in my messages today only that we weren't a good match but it was up to me to make the decision. I plan on taking this to another level. I didn't realize until today how valuable a tool Yelp is, PLEASE DO NOT SEE THIS DOCTOR!! There are many nice people in that practice, the support staff is lovely and helpful, the phlebotomist are lovely as are medical assistants, she is the negative in this practice and needs to move on, to research or something that keeps her from patient care, if she treated my mom or someone I cared about who couldn't advocate for them self it could be a very bad situation, Thank you.
5.0 Rating
March 30th, 2016
Fantastic and thorough
1.0 Rating
September 8th, 2015
Waste of time and money
There's a reason it's easy to get an appointment with Dr Kirby. She's awful. Having had symptoms for 6 months, I finally went to the doctor. She offered no explanation for my symptoms and said that I was just paying to close attention to them. That answer doesn't suffice when my symptoms are interfering with my sleep and causing me to leave a wonderful dinner with my closest friends who flew in just to spend time with me. I know it's easier for a doctor to say there's nothing wrong than to listen and ask questions to try to determine the root cause. She diagnosed me before I even uttered a word. My experience with this doctor was a waste of time and money. I recommend going to any other doctor besides her.
1.0 Rating
May 27th, 2015
1.0 Rating
April 17th, 2014
I wish I had read the reviews before making the appointment
The office was clean and they were able to get me in at the last minute but I will never go back again. Dr. Kirby has a complete lack of personality and bedside manner. She couldn't be bothered to give me a diagnosis or to return my calls asking for one. What's worse is that her management apologized and then also didn't follow through to return calls. After the 4th call and receiving a bill without ever having follow up from my doctor I tried one last time to find someone to help me and all I got was a terribly angry, bitter and unhelpful woman named Pauline who barely listened to my concern and did everything but hang up on me. Don't go to this practice, you'd be better off having a clerk at a department store give you a diagnosis and it will cost you far less headaches. She doesn't even deserve the one star I clicked here but there is no negative star rating system.
1.0 Rating
December 29th, 2013
believe me.
I should have read Yelp before. My other doctors want me to file an official complaint. I was just so injured by her RANTS that ranged from depression to mental health to using our time to talk about her family issues. I used to be the kind of person to fight the good fight and start a paper trail when Perfessionals are this out of line, however in this case I am just getting AWAY from her. PLEASE don't ascribe anything personal to this review. I wish her nothing but the best and I do hope someone files a grevance for HER health. I think she is just must be going through something. It is clear she can not help me at all. infact she did the opposite. See someone else.
1.0 Rating
August 24th, 2012
Embarassing
I can't begin to fathom how this woman is certified for practicing anything other than mental retardation. After making us wait a little more than 50 minutes before even showing up at her office for the appointment, she proceeded to rush through the appointment, resulting in the use of a fast acting strep test instead of a more reliable strep test that is sent to a lab over night for examination, as dictated by any self respecting practice's protocol. Today we called back to see if the results of the test were in because we never received the call Dr. Kirby herself promised us would come through yesterday. After being put through to an answering machine the first time, we called back because determining whether my girlfriend has strep or mono is, despite being very low on Dr. Kirby's priority list, very high on ours. When I expressed urgency and displeasure on the phone they finally got back to us. During the call we learned they had no record of any strep test taken during yesterdays appointment at which point we decided it was time to find a new doctor. Before the appointment took place, while waiting in the lobby for the doctor to show up at an already unacceptable time, we were fortunate enough to overhear the secretaries talking about how they all had the same symptoms that my girlfriend was complaining about. Because my girlfriend had gone in the day before for a general checkup without showing any symptoms, we believe it is very possible that she got the sickness from the office its self during that checkup. The whole experience was a painful one in which Dr. Kirby entirely sabotaged her own already very mediocre reputation. If this woman has any idea how to be a real doctor I suggest she put on her big girl lab coat and get down to business before more people have to waste their time going in to her office.
1.0 Rating
November 12th, 2011
Had a horrible experience with Dr. Kirby, although per her reviews on this and Yelp, it seems as though everyone else has as well. She is judgemental and very quick to diagnosis. She is not very friendly and took 1 week to call me with abnormal results and thats after I called the office 3 times. I will NOT be going back to her. I should have know better then to see her when she had 4 appoitments open the next day at 15 minute intervals.
1.0 Rating
May 11th, 2011
hope no one has same experience
I wish I had read all the reviews on Dr. Kirby before my visit but my experience is a very expensive lesson to say the least. I went in for a blood pressure monitor & was a self-paying patient. She ordered blood work which had NOTHING to do with my visit nor did she inquire had I eaten which I hadn't since I wasn't expecting anything more than a blood pressure check. Needless to say my insurance became effective 3 days later but that was after paying $645.00 Times are economically challenging for everyone so it's troubling to me that she wasn't thorough in her explanation nor questioning. I have now learned from this experience that I will no longer be a paitent of hers & will ask many questions with my new doctor!
Nearby Doctors

Dr. Joanne Kirby is similar to the following 3 Doctors near Chicago, IL.