Rate Now
Share Your Experience
Have you seen Dr. Joanne Rogers?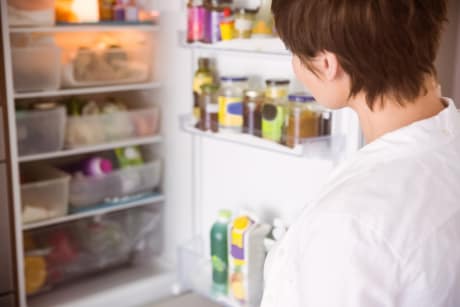 Binge Eating Disorder
Get the facts about binge eating disorder, including symptoms, causes and related conditions.
49 Ratings with 21 Comments
1.0 Rating
February 21st, 2017
Rude
1.0 Rating
September 25th, 2016
Disrespectful Doctor
Dr. Rogers is rude, condescending, and she does not care about her horrible attitude. She talks down to patients and she doesn't listen. She over talks you, so, I'm done with her. Even though I am sick, I will be patient and locate another doctor. Just because she has a medical degree doesn't mean she is allowed to be discourteous to patients that are paying her big butt.
1.0 Rating
May 11th, 2016
I was unfortunate enough to be a patient of Dr Rogers years ago. This individual was rude, abrupt, unprofessional, condescending and I honestly cannot believe she is still practicing. I am a medical professional myself, and after 25 years in the field I have never encountered this sort of personality disorder and lack of common courtesy. She basically acted as if I was making up my symptoms and needed a psych evaluation, she blew me off and prescribed of all things, a benzodiazepine. If she really felt I needed a psychiatrist, she could have possibly referred me to one, but that wasn't the case. Fortunately I moved and found another compassionate physician. Stay away!
1.0 Rating
March 30th, 2016
Ex Patient
While I was happy with the services of Dr. Rogers, I am leaving to find a new doctor because of the unprofessional behavior of the office staff. The support staff answers the phone and immediately places you on hold without even speaking to you. I found them very rude and condescending and frankly I just don't have the patience for being treated in this manner. I am after all paying for the service.
1.0 Rating
December 23rd, 2015
Poor Bedside Manner
1.0 Rating
October 29th, 2015
Rudeness
I am very suprrised at myself even typing this review. I have been a patient for many years with Dr. Rogers. I had accepted that her communication was very direct and I respected that in her. However, I was appalled and felt very belittled during my recent visit. I was constantly told by Dr. Rogers that I did not look sick after being in pain for weeks. Dr. Rogers overtalked me and in mind opinion questioned my level of pain. Keep in mind that I was still trying to attend work so of course I was dressed in my work attire. I have never had this experience and maybe there are some other issues going on with her. I work in the medical field with patients everyday. Dr. Rogers may need to understand it is a difference in being direct and plain rudeness, I thing she have allowed the rudeness to overshadow.
3.0 Rating
October 21st, 2015
1.0 Rating
September 2nd, 2015
1.0 Rating
October 28th, 2014
Wow Joanne Rogers is a rude and condescending doctor. When I asked her to repeat something, she actually repeat what she said in a slow and condescending manner as if I was slow! I don't know what is going on with her but she needs to reassess her actions and the energy she gives off. Definitely changing doctors immediately!
5.0 Rating
July 22nd, 2014
Very Caring Doctor
Dr. Joanne Rogers reminds me of a female Dr. Marcus Welby (from the TV show long ago call Marcus Welby MD). Not only is she one of the top doctors in her field but she always go the extra mile to make sure you get the proper care. There was a time when I was having pain under my arm and I didn't know why, she made me go to the ER. The ER doctor's couldn't find anything wrong and wanted to send me home, but she had them to admit me into the hospital. Against the judgment of the ER doctors I was admit into hospital . That night I had a heart attack and had to have surgery. If she had not fought for me to be admitted it's a strong chance that I could have died. She saved my life. I have had to move out of town, and away from her practice. I hate I had to do that because she has been my doctor for 20 plus years. I hope I can find a doctor that is similar to her where I live now. Thank you Dr. Rogers as well as your staff for taking such good care of me for so many years.
1.0 Rating
January 9th, 2014
Patient
This doctor is one of the most irregular physicians i have ever met in my life. I've worked at a hosptial for the last 7 years and i have never met a more disgusting, unconcerned, rude , and just insensitive doctor. Even though I wrote her off as just not a good doctor the first time i saw her for convenience and the sake of not filling out new patient paperwork at a new doctor i went again this year. I can honestly say this time it was even worse, I believe rather than be a doctor she needs to seek help. I would never ever recommend anyone to her and I don't care how far or long I have to drive or wait I will never go to this woman office again. it's completely sad and disheartening that this is someone who is suppose to care for people and she really could care less I feel like she has issues herself and is in the wrong profession. God Bless Her.
1.0 Rating
October 16th, 2012
UNCARING ATTITUDE
I had been Dr. Roger's patient for about 10 years. Through the years my experience with her has become more unpleasant. She never explained my health issues in a way that I understood. Once I had a very serious health issue, and I only realized the seriousness of my problem when I went to her office once when another doctor was filling in for her. Because of her nonchalant attitude, I thought it was something that I could take my time to deal with. The last time I saw her, I felt very disrepcted. She questioned my mental health (in a condecending way) when I told her of medications that I take regarding my mental well-being. I don't like getting to know new doctors, so I kept going to her until it became too uncomfortable for me.