Rate Now
Share Your Experience
Have you seen Dr. Jodi Star?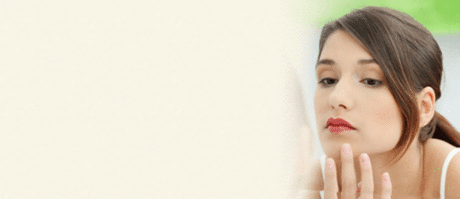 Acne
Get the important facts about acne, including the different types and what causes it.
26 Ratings with 11 Comments
1.0 Rating
May 23rd, 2017
Dangerous / Not Qualified
The entire experience was disturbing and an absolute waste of time. This woman does not deliver on what is expected by a psychiatrist. Very insensitive to children and parents in critical need of evaluation and medicine. The level of rudeness was off the charts and so are the fees. If a psychiatrist can't meet Professional needs, they can't be trusted to diagnose and prescribe mind altering medication. Not in my book. Scary.
1.0 Rating
April 21st, 2015
Dr Star would be a good psychiatrist but for her lack of organization and over-reliance upon two less than competent receptionists. No emails are accepted by the office. I found it easier and faster to obtain my child's blood work results from the lab rather than her office and actually had the results in hand while the secretary was telling me that the lab did not have the results complete
5.0 Rating
November 3rd, 2014
5.0 Rating
December 2nd, 2013
an angel
Dr. Star is an angel for sure. My grandson was so introverted and dealing with his parents divorce at a very early age. She has helped him more than three other doctors have. She adjusts his meds according to how he feels. He is on his way to becoming a productive young man. He told me she is his best friend and feels comfortable speaking to her.
5.0 Rating
January 25th, 2013
1.0 Rating
July 9th, 2012
Unavailable and rude
Dr Star is not available. If you have an appointment she won't speak to you. My son has austism and we were forced to wait 3 hours before Dr Star would see us even when we had an appointment. On several occassions she even double booked us and so she refused to see us at all. When she did see us she brushed us off like trash and was very rude and condesending. Her receptionist Camille is lovely but can't imagine what she puts up with. When my son was hospitilized with adverse reactions to the medication prescribed by her she didn't return our emergency calls for 2 days!! What kind of doctor has an answering service?! Its very disconcerting when a psychatrist could care less about her patients well being.
5.0 Rating
June 27th, 2011
5.0 Rating
September 10th, 2010
A God send for me
Dr. Star is the second psychiatrist i have seen in the past 6 years. I was diagnosed with ADHD in 6th grade and Bi-polar disorder in 8th. In 8th grade i began having severe mood problems (primarily with depression and anger.) It greatly effected my ability to function in school, at home and in any social setting. I was taken to a psychiatrist who i saw for the next 5 years. It was 5 years of trial and error. He could never get me on the right combination of medicine; it would either work for a few weeks before i crashed or i crashed immediately. He constantly changed his tactics and would openly admit he "had no idea what to do." Finally after 5 years of this my parents took me to see Dr. Star. In one appointment she had everything figured out and had a plan (and several back up plans)on how to tackle my disorders safely and completely. It was such a relief for me to have a Dr. who understood my problems, took time to explain them to us, answered all of our questions and walked us through the process of how she was going to fix me. It was amazing. In 2 to 3 appointments she was able to not only stabilize me but bring me up. Thanks to her i was able to have a fun, normal and healthy senior year (the only normal highschool year i got.)I would recommend her to anyone who needs clear answers and a plan for how to properly and effectively treat your problem.
5.0 Rating
March 15th, 2010
1.0 Rating
July 10th, 2009
This Woman Is Dangerous and Should Not Be Allowed to Practice Medicine
A DANGEROUS DOCTOR- This doctor said that she would be available in case of emergencies. Dr. Star did away with her answering service without informing her patients. Her receptionist said that it was because the Dr. was being bothered by patients too often. I had a medical emegency and the receptionist spoke with me and said I should see my therapist even though I was not feeling well and felt I should at least talk to the doctor. My symptoms got worse and worse and by Wednesday I called three times only to be told that the doctor was too busy to help me. The doctor left a message on my voicemail late in the evening stating that she is too busy to talk to patients during the day. Since she has no service, she can't be contacted at night. Dr. Star is not someone who is reachable. She is not there for her patients and certainly not there for emergencies. She should not be allowed to pratice medicine. Dr. Star does not care about her patients. She left me without medicine I need. Dr. Star is not only a terrible doctor, she is a terrible person and should be ashamed of herself.
1.0 Rating
July 8th, 2009
The Worst Doctor I Have Ever Had
5.0 Rating
December 6th, 2016