Rate Now
Share Your Experience
Have you seen Dr. Joe To?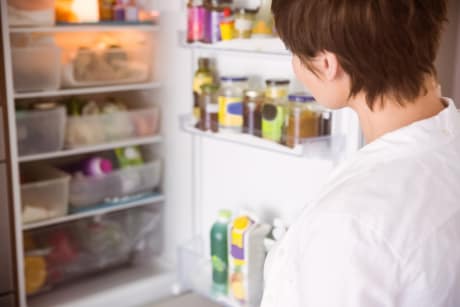 Binge Eating Disorder
Get the facts about binge eating disorder, including symptoms, causes and related conditions.
27 Ratings with 14 Comments
1.0 Rating
September 28th, 2015
Bad experience
5.0 Rating
September 23rd, 2015
Retired Attorney
1.0 Rating
May 14th, 2015
5.0 Rating
May 11th, 2015
Excellent Professional
1.0 Rating
April 9th, 2015
Very odd dr
1.0 Rating
April 4th, 2015
Odd and Hostile Doctor
I had a cough that had not gone away in over two months and I was concerned and felt I should see a doctor to make sure it wasn't anything more serious than just a cough. Dr. To looked extremely angry and almost hostile as soon as he entered the room where I was to be examined. His first question was "Ok, tell me what's wrong" in a very angry tone. I was surprised, I'd only met Dr. To once before almost a year ago and he had seemed very normal at that time. I tried to explain to him what was wrong with me and why I was there, but he cut me off immediately and stated emphatically that he knew what was wrong with me without having to examine me. He the went into a long speech about allergies and what treatments I should take. Whenever I would try to describe my symptoms or the treatments I'd tried at home already he would look annoyed, cut me off, would not make any eye contact and would roll his eyes. It wasn't till several minutes of Dr. To boasting over his abilities to diagnose patients without examining them that he finally deemed me worthy of a brief examination by looking at my ears and nose and then he made my husband, who had accompanied me to the appointment and is not a doctor in any way, get up and look at my nose too. It was a very odd and uncomfortable appointment and I'm not sure what might be wrong with Dr. To, possibly he's overworked or he might be emotionally of psychologically unstable? Whatever the case might be, I think he needs to be put under some kind of evaluation and should not be treating patients if he handles all patients the way he handled me today. I'm glad my husband was there to witness what occurred, and having him there made me feel safer, but I was left feeling very shaken and uncomfortable by what I think was odd and inappropriate behavior by a doctor. I hope that whoever reads this doesn't dismiss it. I've never felt the need to complain about a doctor before but I think Kaiser should know what type of treatment Dr. To is giving your customers. I for one will never see him again.
1.0 Rating
September 4th, 2014
not a good dr
needs to work on having better people skills with patients
1.0 Rating
May 5th, 2014
Mediocre dr
1.0 Rating
March 19th, 2014
Dr needs major improvement in his manors with patients
2.3 Rating
May 20th, 2013
Knowlegable with a attitude
1.0 Rating
February 3rd, 2012