Rate Now
Share Your Experience
Have you seen Dr. Joel Brasch?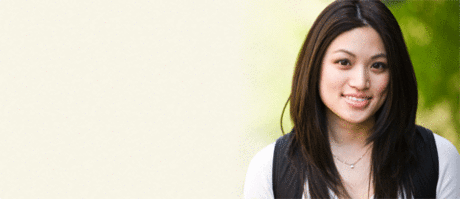 Birth Control
Get the facts about birth control so you can decide which type is right for you.
42 Ratings with 20 Comments
5.0 Rating
September 20th, 2017
Intelligent and compassionate !!!!
Highly recommend this position and the entire Office team. But if we do not get pregnant, we will always recommend this team. they are expert and what they do. More important than all of the other things is that they truly care about what they do and mostly care about their patients in their patients getting pregnant
5.0 Rating
August 9th, 2017
Excellent Experience !
2.0 Rating
June 14th, 2017
Go elsewhere!
His office lost ultrasound pictures of a fibroid, never got a followup call to check on me after a fibroid removal, and when he did a follow up appointment, it was over the phone. The office couldn't seem to remember that I had pre-paid for my iui cycle or that the donor sperm was at their office already. They never mentioned that I needed my husband's signature the day of the iui until I was at the office and my husband was at work.
5.0 Rating
March 3rd, 2017
Positive Experience
I just have to say that I had a great experience with your office this week. Trying to have a baby has been so tough for my husband and me. But working with your clinic has been a wonderful experience. Everyone is so nice and helpful. I was a bit concerned that we weren't going to be able to afford the treatment but I talked to a lady in the billing office and she was so helpful and understanding! Between paying for the sperm/egg storage costs and the treatment we just didn't have the money to pay for all of it at once. The lady was so friendly that she made an embarrassing situation so much better. I think her name is Naid. Thank you everyone for helping us out.
1.0 Rating
February 25th, 2017
Terrible
The doctor barely spent any time with me. And when I called the office with a billing question the lady that answered the phone was so ignorant. I had to repeat my question 5 times and she still couldn't handle it. I think she needs more training. And then she got mad at me for making her look bad. I her name was Idena.
1.0 Rating
February 25th, 2017
Clinic Great! Office Horrible
At first the experience was pretty good. The doctor was very caring and the staff at the clinic was really helpful. They answered all our questions and were very friendly. It wasn't until I had to call the billing manager, Edina, that I had a problem. She was just rude and not helpful at all. When i attempted to explain our situation to her she said she did have time to listen to what I was saying. I'm not even sure she understood what I was saying. I feel bad giving a one-star rating but I was so frustrated at my experience with Edina that it overshadowed the experience at the clinic. How can a place that has such awesome medical staff have such lousy back office managers? I hope I don't have any more reasons to talk to her!
5.0 Rating
February 3rd, 2017
We had excellent experience at Munster Location
The nurses are the best we have seen, and we have been to other fertility clinics before. The Doctor spent like one hour explaining everything to us, even things we did not knoe before. Highly recommend this clinic.
5.0 Rating
October 4th, 2015
My Wife and me were impressed !
My wife and I finished seeing Chicago IVF and Dr Brasch last week. This entire situation was stressful but Dr Brasch spent a LOT of time with us when he told us his opinions. The bet part was the nurses in Orland park who have never been given enough credit of the work they do eery single day. This clinic is special and my wife and me give it 5 stars.
2.3 Rating
September 2nd, 2014
It's an Okay place
I was not too impressed with the Facility. Everyone is nice, but that's about it. I met with the Doctor once and that's the only time that I saw him. After that, I strictly dealt with the nurses. I just didn't feel like they cared and that they were more worried about collecting the money more than anything. It wasn't the worst experience ever, but it wasn't a place that I am going to continue to go to.
5.0 Rating
May 15th, 2013
Successful IVF
Dr. Brasch is a great wonderful doctor and he will take his time to review your history and let you know what your best options are and if it is possible to do an IVF. I went through 2 cycles and a frozen embryo IVF. The first cycle I got pregnant bt miscarried at 8 weeks, then we tried the frozen embryos and no result in pregnancy. Then the second full cycle I ended up pregnant with Twins :) I cant even explain how blessed we are and what a great feeling it was to find out after so many years of trying. My twins will be 6yrs old in June. Dr. Brasch is a very busy doctor but is there for any questions you may have and yes the nurse practioners are the ones taking you blood levels and tests but he is the main one to insert the embryos. I would defintely recommend him to any of my friends and if i decide i want more kids he will be the one i go too! Thank You Dr. Brasch for my precious Twins!
1.0 Rating
October 3rd, 2011
Nearby Doctors

Dr. Joel Brasch is similar to the following 3 Doctors near Munster, IN.

Dr. Tarun Jain

Obstetrics and Gynecology, Reproductive Endocrinology and Infertility

Munster, IN 0 mi