Rate Now
Share Your Experience
Have you seen Dr. Joel Cotton?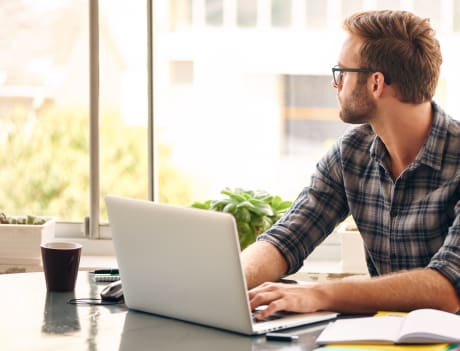 Adult ADHD
Get the facts about attention deficit hyperactivity disorder (ADHD) in adults, including the different types and symptoms of each.
31 Ratings with 19 Comments
1.0 Rating
September 13th, 2017
Rude, inconsiderate, unprofessional
As the former wife of a physician, I am well aware of the Dr. patient relationship and how it affects treatment and confidence of the patient towards her physician. This Dr. works for Workman's Comp ONLY! During my visit this Dr. bulleted questions at me so fast I could not even answer them. When I inquired as to my medical records he responded very curtly, "I'll get to that!" This leads me to believe he did not even take the time to even peruse my records prior to the visit. Physicians take a Hippocratic oath to first "do no harm." Due to the accident, I sustained while working I was under a lot of stress and experienced a lot of pain. The treatment I received from this Dr. was emotionally and psychologically abusive as I was in a vulnerable position. The exam he performed lasted approximately five minutes. It is apparent that this physician works solely for SFM Workman's Comp Insurance and makes no effort to gather information from the patient. He clearly has one goal in mind; satisfy the needs of the insurance company he works for. I cannot express enough that if you are in need of good professional medical care do not see this physician. He will not help you.
1.0 Rating
August 16th, 2017
Go to get checked for MS
I have read alot about MS and the test that are given. This doctor took less then 1 minute and said I did not have MS. No other testing. This doctor should just retire. If you are a doctor and you don't use current info in your field you should not be a doctor. Old ways of thinking are long past gone. This doctor needs to know it is the year 2017, It is not 1896 as the medical tools he uses was i am guessing made then too. Either way this doctor is out of sync with people. You should think about retiring sir. You can not help anybody anymore. Please don't take your children to this doctor
1.0 Rating
June 12th, 2017
Horrid
1.0 Rating
December 28th, 2016
So Rude!!
1.0 Rating
January 5th, 2016
1.0 Rating
August 11th, 2015
This Doctor (if you can even call him that) is an immoral piece of work. He doesn't listen or care about what you say. Even my attorney stated he has his hands in the insurance providers pockets and gets paid to misdiagnose so that you don't win your personal injury cases. I hope he gets whats coming to him. 5 years after he said nothing was wrong with me, I get diagnosed with a neurological issue stemming from the car accident and now have to retrain my whole right side. Thanks a lot.
1.0 Rating
June 14th, 2015
Rude
Everything people wrote about him in a negative way is correct. He's a Dr that works for workers comp companies and he diagnoses you with what the work comp company wants you to be diagnosed with. Very inaccurate diagnosis and will never go see him again.
1.0 Rating
May 12th, 2015
Jas
1.0 Rating
April 15th, 2015
5.0 Rating
December 18th, 2014
If you are looking for someone to go to lunch with I would go with a friend. If you are looking for a Dr...he is fine. He was not rushed. He was not arrogant or rude. He is not a "hug your patients" Dr but so what. We liked him and he does call it straight. Isn't that what we go to Dr's for? Yes..we would go back to him.
1.0 Rating
October 24th, 2013
Non-caring
I saw doctor Cotton about 5 years ago. I started having MS Symptoms and sure enough I was diagnosed with Multiple Sclerosis. It is bad enough that you are being diagnosed with an awful disease, then to make it worse the delivery in which the doctor gives it to you makes it even worse. He was so non-caring, and didn't have a plan on where to go next. That was my last time seeing Dr. Cotton. If you want someone to sit down with you and discuss your situation, this is not the person you should go to. He may be a good doctor, I really don't know, but his bedside manner caused me to go elswhere.
5.0 Rating
May 29th, 2013
Cannot Understand the Negative Reviews
I was referred to Dr. Cotton because the Neurology Dr.'s in Lincoln would have taken too long to get into. My Dr. did not want me to wait, so I headed to Omaha. Anyway, I like that Dr. Cotton and the other Dr.'s at his office welcome patients themselves (no nurses taking you back). We sat in his office and went over test results then moved to an exam room where he ran through a complete neuro. exam. After we talked options, he told me to follow up by phone in 2 weeks. I did and was surprised when he called me back personally. Again, a few weeks later, I received a follow up call from him when I needed more information. This is rare with any Dr. and I really appreciated the personal way my case was handled. He's a nice guy and a good Dr. who I would certainly see again.