Rate Now
Share Your Experience
Have you seen Dr. Joel Gelman?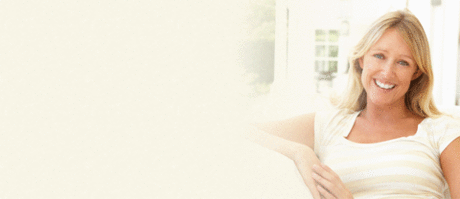 Hysterectomy
Learn about why this procedure is performed, who gets it done, and the different types of surgeries available.
Quality Rating
Highly Satisfied
73 Ratings with 36 Comments
5.0 Rating
August 17th, 2017
Urethral Stricture
We are thankful to have been referred to Dr. Gelman. He has wonderful bedside manners and was very clear in his explanations of what was causing my dad to have urinary retention, of the long-term options that could correct the issue, and of what to expect before, during, and after the surgery. Dr. Gelman always made sure that we were comfortable with our understanding of what was going on before we left. Further, his office administrator, Denise, is a godsend as well. She was helpful with scheduling appointments, and answering our questions quickly and with detail. It really made the process of preparing my dad for surgery and of recovering from surgery significantly less stressful. One thing to note, however, is that Dr. Gelman only takes a few types of insurance so we paid out-of-pocket. But with his results, we were happy to do so in order to have my dad to live a pain-free, comfortable life. A urologist had told me that my dad's surgery was extremely difficult, and not many urologists are successful. However, Dr. Gelman currently has a 95% rate of success with this type of surgery. He is extremely skilled, has excellent bedside manners, genuinely cares for his patients, and his office administrator is amazing. My family and I would highly recommend Dr. Gelman to others.
5.0 Rating
June 30th, 2017
#1 Urologist
5.0 Rating
June 25th, 2017
After 4 failed surgeries, Dr Gelman fixed the problem
Let me start by saying, do not consider having urological surgery by anyone else. By the age of 16, my son had had 4 prior surgeries by the top rated urologic surgeons across the country and he still had the problem. Dr Gelman was the one who finally cured him once and for all and saved him from a future of bladder failure, self-catheterization, embarrassment and potential fertility problems. The man knows what he is doing and is obsessed with results. I like a doctor who is obsessed with results. The thing with urologic surgery is that any urologist will tell you that they can do it, BUT any surgery around the urethra can cause bleeding, which leads to scarring, which, unless performed by a very skilled surgeon, will actually make the problem WORSE over time by blocking the opening even further. And that's the rub. Its a real Catch-22 that we discovered the hard way. One year later and my son is still symptom free, and we believe, cured.
5.0 Rating
March 15th, 2017
Top notch physician.
5.0 Rating
August 20th, 2016
5.0 Rating
April 26th, 2016
5.0 Rating
April 19th, 2016
Patient
Dr. Gelman gave me my life back. He is truly the very best! I would give him 5 stars in all areas. Shalom!
5.0 Rating
February 2nd, 2016
I'm so grateful to Dr. Gelman and to his staff and the hospital for the excellent care and treatment I received. I was diagnosed with a urethral stricture by my own urologist and he suggested that I seek treatment from Dr. Gelman. Dr. Gelman was out of my insurance network but his assistant Denise was amazing about following up with insurance and helping me to finally get authorization to see Dr. Gelman. After seeing Dr. Gelman and having several tests it was decided that surgery was the best option for me to correct my stricture and have the lowest chance of recurrence. The recovery was rough, which was to be expected, but Dr. Gelman did an amazing job and 4 months later I can't believe what a huge difference the surgery has made. Dr. Gelman and his staff helped to change my life for the better and I'm so glad that I was able to go to the best doctor, staff, and facility to have my surgery. I would recommend that anyone who needs reconstructive surgery to do whatever you can to try and go see Dr. Gelman, he's the best.
5.0 Rating
October 15th, 2015
5.0 Rating
March 10th, 2015
5.0 Rating
February 26th, 2015
Urethral Stricture and subsequent Urethroplasty
I have had a life virtually free of medical issues, so this was my first surgery and major medical experience. In short, I will say two things about my experience for anyone that has been diagnosed with a urethral stricture and have thought about surgery to correct it: 1) Do it and 2) fly across the planet if you have to so to have Dr. Gelman do the procedure. I attest to everything he mentions on his website pertaining to this procedure, especially the night and day improvement. It wasn't a fun experience, but I'd go through it all over again for the results if I had to. And, Dr. Gelman is the specialist to goto, no question about it. There are good doctors, bad doctors, and everything in between but I'd place him above the scale at "great". Dr. Gelman and his office answered all of my questions, and really prepared me well with information before the procedure. And when it comes to a cystoscopy, I've had one before from another urologist and it was quite uncomfortable. But with Dr. Gelman, I've had two now and believe it or not it's virtually painless, you hardly feel a thing.
5.0 Rating
January 19th, 2015
Excellent doctor