Rate Now
Share Your Experience
Have you seen Dr. Joel Kreitzer?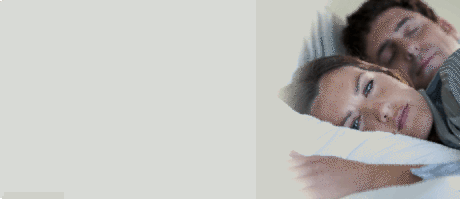 Insomnia
Get the facts about insomnia, including the different types, who gets it, and what causes it.
33 Ratings with 14 Comments
3.0 Rating
December 22nd, 2016
Inpatient, irritable
5.0 Rating
January 13th, 2015
Great doctor
I have been seeing Dr. Kreitzer for about 10 years. He has been nothing but wonderful for me. He treats those with chronic pain so humanely and with great thoughtfulness. My sense is that he does not want his patients to be in pain. He is not a diagnostician, so those who say he doesn't try to find out what is wrong are barking up the wrong tree in my opinion. My pain has never been diagnosed and I have been to scores of doctors. However, when I asked the doctor to send me for some new pictures to see if maybe something would show up, he was happy to oblige. Dr. Kreitzer has referred me to numerous places, even for some protocols most doctors would laugh at. He takes his patients feelings seriously. As far as their lateness rule goes, I have found that if I am stuck in traffic and I call them and let them know, I have always been seen. I do think that the fact that he has to walk from room to room with a laptop and write notes in there, rather than being able to engage in more quality conversation has been a thorn in his side, but that is most certainly not his doing. Overall, except for occasional long wait times (mostly not), I am totally happy with the doctor and his staff.
3.7 Rating
September 25th, 2014
Like this doctor
Dr Kreitzer is great with me. I have had 2 epidural in my neck he made feel relaxed and less frightened. He succeeded in giving me less pain. He works with me in trying to find what's best for me. He offers no magic but he does his best. The only reason he didn't get stars is that his staff in Queens is grumpy
5.0 Rating
May 28th, 2013
Dr.Kreitzer is an excellent M.D. and the best one there. That Vinoo even has a right to see patients is a travesty - he is a monster, who makes it perfectly clear that you are wasting his time, nor any interest in where the pain originates from. Freedman is a slight step up from Vinoo. But Dr.Kreitzer and the P.A. Angela are the two true gifts of this practice along w/the staff, who have been very helpful, as I have been in and out of the hospital so much, and they make sur I get seen the moment I'm out of the hospital, so there is no lapse in care.
3.7 Rating
March 28th, 2013
Some of the recent comments here seem totally unfounded to me. Dr.Kreitzer cares deeply about his patients. He is dedicated to helping people, spending much of his time arguing with insurance companies to get them to approve needed procedures and medications. He has helped me for years with a variety of pain issues. Sometimes there is no magic pill that takes away all the pain. Dr. Kreitzer does all he can to help us live life in as pain-free as possible. A couple members of his staff could improve their bedside manner. The others are very nice. I highly recommend him.
1.0 Rating
September 7th, 2011
Unbelievably disrespectful
My father, an 85 year old man with much difficulty walking unfortunately got to his 'new' patient appointment 30 minutes late as it was pouring outside. The doctor refused to see him, even for five minutes and even though the next patient was not due in for a full 40 minutes. Dr. Kreitzer would not even come out to explain why he could not see my father; something to do about him insisting on at least an hour w/new patients, even though my father had been his patient just a few years earlier. They would not budge, even though my mother just asked that they with him for a few minutes to see if it would even make sense to try steroids again. It is incredibly difficult for my father to even get out of the house and to be sent home without even a courtesy conversation from the doctor was beyond belief and totally unacceptable. AND, while this was happening, the doctor was just sitting in his office waiting for his next patient. I was shocked when I heard what happened.
1.0 Rating
March 18th, 2011
This doctor should be avoided
Dr. Kreitzer describes what he does as pain management. What he actually does is prescribe pills. When one medication doesn't work, then he adds another, if that doesn't work then he adds another, and then another. He does not investigate the source of the pain. He doesn't seem to have any other techniques in his repetoire. He refuses to speak to his patients on the phone. His unpleasant staff members prescribe medication to his patients and then they deny that this is what they've done. When patients land in the hospital, overdosed, hallucinating and nearly comatose -- he is absent without leave. I'm willing to bet that Dr. Kreitzer was once a good doctor, but something is very wrong with his practice at the moment.
2.3 Rating
July 6th, 2010
Long time patient
I am in the health care field and have been a patient for many years. I have primarily been treated by him, as well as his partners at his Manhattan clinic on York Ave. They focus on pain medication, and injections. They were once excellent, however something has changed drastically and the entire process and practice has become unprofessional. I know quite a few of Dr. K.'s patients, they have all been unfortunate to have been there during one of his temper flares, and some have been on the receiving end. (I have not personally been yelled at by him, though I have heard him many times). Dr. K was once an amazing physician and I have recommended him many times. Unfortunately, that has not been the case for the past few years. Also, expect to wait, however, don't dare be late.
5.0 Rating
December 31st, 2009
Retired senior woman
5.0 Rating
September 11th, 2009
A great pain doctor and a nice guy too!
Dr. Kreitzer is a caring and professional physician who is committed to the practice of pain medicine that is evidence-based. I am a registered nurse with a lot of experience and relationships (professional!) with hundreads of physicians by nature of the work I do, and I would not hesitate to send any family member or friend to this fine physician (and I have).
Nearby Doctors

Dr. Joel Kreitzer is similar to the following 3 Doctors near New York, NY.