Rate Now
Share Your Experience
Have you seen Dr. Joel Levitt?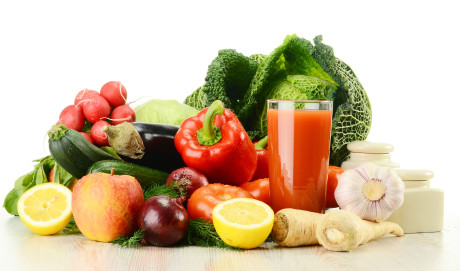 Type 2 Diabetes
Type 2 diabetes is a chronic disease in which your body is unable to maintain a normal blood sugar (glucose) level.
Quality Rating
Highly Satisfied
77 Ratings with 50 Comments
5.0 Rating
October 11th, 2016
5.0 Rating
May 24th, 2016
Definitely make an appointment to see Dr. Levitt for your child.
I am very thankful I brought my son to see Dr. Levitt. He has all the equipment to diagnose any hearing issues. After initially taking my son to see an ENT Doctor who was a lot closer. The first Dr. I took him to wanted us to give our son daily injections of what he was allergic to. The first Dr told us he had fluid blocking his hearing. He failed his hearing test in 3 booths and 3 times at school. The school was looking at us saying that his learning was being compromised due to his hearing. Dr. Levitt tested for fluid blocking hearing which came out NEGATIVE. He had an extensive hearing test by the nice lady who is an audiologist. He does have minor hearing loss in his right ear. However, Dr. Levitt reassured me that this is not the cause of any learning issues. He recommends that I bring him back before next school year starts to do a hearing test again. I am so happy that he agreed with me about the daily shots. He said no way will I be able to give a 6 year old a daily shot. My son hates needles and it takes 4 people to hold him down to get blood work. I am very happy I brought my son to Dr. Levitt. Everyone in the office was very friendly and helpful. I highly recommend you take your child to see Dr. Levitt. He is an expert with children and his staff is super nice and helpful.
5.0 Rating
April 1st, 2016
5.0 Rating
March 30th, 2016
Excellent
My daughter's pediatrician suggested seeing Dr. Levitt for breathing issues she was having due to her tonsils and adenoids. I called Dr. Levitt's office to schedule an appointment on a Friday afternoon, they put my daughter on the schedule for the following Monday. The office is very kid friendly which I loved because it kept my daughter calm. The front desk staff was very sweet and friendly. We waited in the waiting area no more than five minutes. Dr. Levitt came in, checked her out and said she needed to have the surgery. I was concerned that he didn't spend much time with her or do a scope, but I met with Renee anyway to go over the surgery. She was so sweet! Explained everything, gave us as much information available and did not rush us into scheduling. I did end up going for a second opinion, but not because I didn't trust Dr. Levitt, but more so because I wanted to make sure surgery was the only option. I didn't see or speak to Dr. Levitt until the day of surgery, but I did speak to Renee almost daily because I was very nervous and scared for this surgery and she was so sweet and understanding, didn't rush me off the phone, ever, and answered all my questions. Surgery went amazing, Dr. Levitt is a genious! Recovery was hard, but again, Renee helped us through it! I was even able to contact her over the weekend and she was as helpful and sweet as usual. My daughter is now 3 weeks post op and it is incredible how quiet she is sleeping now and how much better her breathing is. I am so happy with the choice I made. I was so scared to put her through it, but she got through it and I am forever grateful!
5.0 Rating
March 4th, 2016
5.0 Rating
December 14th, 2015
I'm really glad that I found Dr Levitt. My 9yr old daughter suffered from terrible nose bleeds on and off for years and It got to the point that she was having them daily. Dr Levitt ended up having to cauterize her twice in within 9 months but thankfully no more bleeds! I would definitely recommend him to othes!
5.0 Rating
November 30th, 2015
5.0 Rating
November 21st, 2015
Saved my daughter
After noticing my 6 year old daughter was having difficulty breathing in her sleep I made a visit to her primary doctor. He then referred me to an ENT who would not be able to see me for FOUR months!! I was so fustrated and tired having to be up all night to make sure my daughter was ok. After venting to a friend about this, she suggested going to see Dr. Levitt instead. BEST CHOICE I ever made. I called on Friday, they saw her that following Monday and operated on Friday. It was a blessing. He immediately decided she needed her tonsils and adenoids removed to help solve her sleep apnea. And it WORKED. I was extremely pleased with the whole team. They called every other day to make sure my princess was recovering well. They answered ALL my questions. And on her post-op appointment, they greeted my daughter with a Medal, and Certificate, and a lollipop for being a great patient. I recommend this doctor to anyone whose child is suffering in their sleep. It was so difficult but now she sleeps so well it still amazes me. I couldn't be more happy and grateful.
1.0 Rating
August 28th, 2015
All about the money not the children
After the Dr. said my daughter needed her tonsils and adnoids out I had to deal with the unprofessional and rude office staff. They wanted BEFORE survery WHAT THEY THOUGHT MY INSURANCE WOULDN'T COVER THE charge of the operation when I asked for a receipt they denied me I asked what the codes would be they denied me. I know my insurance company and where I was for payments. After I questioned and paid they refused her treatment. I asked to speak with the Dr. they said no he decided not to operate because I questioned so much about payment. PLEASE DO NOT GO TO THIS OFFICE IT IS A FACTORY AND THEY ARE ALL ABOUT THE MONEY NOT THE CHILD.
5.0 Rating
August 19th, 2015
My Experience
Dr. Levitt is an amazing doctor. I honestly don't think there is any doctor that is like him. Before the surgery, he gave an abundance of jokes to calm me down. ( By the way he is a very funny person). If my friends ever need a doctor to do a surgery, I would gladly recommend Dr. Joel Levitt. Thanks Dr. Levitt for my new life!!!!
1.0 Rating
August 9th, 2015
Nightmare Dr for children!!!!!
Went to Dr Levitt for my daughter w sleep apnea. Without examining her, he told us we needed a tonsillectomy & adenoidectomy. The office is run like a subway - scheduling each patient for a surgical procedure, one patient in, schedule, patient out, next. Doesn't take time w patients, no explanations. We went along w surgery - BIG MISTAKE!! Surgery was 3hrs late, my daughter contracted an infection, was in ICU for 3 days without the dr EVER GOING TO SEE HER! Dr Levitt said she was just stubborn. We demanded to be seen by another dr who FINALLY diagnosed the infection. Dr Levitt was a nightmare - not professional, knowledgeable, responsible - a walking malpractice lawsuit!!
5.0 Rating
July 2nd, 2015
Nearby Doctors

Dr. Joel Levitt is similar to the following 3 Doctors near West Orange, NJ.