Rate Now
Share Your Experience
Have you seen Dr. Joel Pena?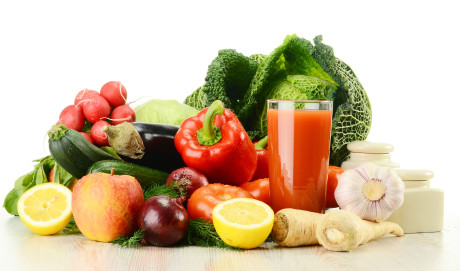 Type 2 Diabetes
Type 2 diabetes is a chronic disease in which your body is unable to maintain a normal blood sugar (glucose) level.
45 Ratings with 22 Comments
5.0 Rating
February 26th, 2017
5.0 Rating
February 26th, 2017
San Antonio's Top Clinic
3.0 Rating
July 31st, 2016
I have been Dr. Pena's patient for many years, but during my last visit didn't even ask me why I was there. He started making check marks on the chart paperwork, then started to get up telling me it was time for labs. When I stopped him to tell him about my medical concerns and medications he had previously prescribed he starting yelling that I needed very high doses of OTC med. he recommended. When trying to get clarification he kept yelling that I was not listening. Later I went online and found he was recommending extremely high doses of the OTC that causes high risk of bleeding. May be looking for a new PCP.
3.0 Rating
July 19th, 2016
Dr.Pena has been my Dr for several years.He has always been kind,caring and compassionate.I have been without insurance while switching jobs and he has always offered to see me should I need medical care.He always makes time to see me even without an appt. I have always recommended him and will continue to do so in the future.
1.0 Rating
February 10th, 2016
This Dr. was recommended by my sister. because she said he visited my brother in-law while he was at the hospital and thought he was a good dr. Well I went to see him when I had just changed insurances and needed help controlling my diabetes. He put me on ;three different pills 2000 mg of metformin and Januvia and Glimeperide, my glucose levels would drop to 67, sometimes 49 at different times . I would tell , and he'd say that's good that's normal. meanwhile I was dizzy jittery, having morbid thoughts, He'd say keep taking them. I took it upon my own to stop taking Januvia and glimepiride, when I told him he was furious he screamed at me told me He was trying to keep my pancreas alive. That is just one situation. Well I finally looked for another Dr. and told her I'vebeen suffering from extreme diarrhea for a whole year or more Which Dr. Pena kept telling me was Lactose intolerant. My new Dr. Told me stop takin metformin and diarrhea was gone the very next day. If I were working for a company other than my own where I have the freedom and bathroom next to me. I know I would have had to quit working. This Dr. might be Bipolar. I consider myself lucky to have gotten away from him
4.0 Rating
November 12th, 2015
Love Him!
Dr. Pena and his staff are very sweet and carrying. I didn't care for the judgy intern I saw last visit however Dr. Pena made me feel confident and supported today and I really appreciated that. It is quiet a wait sometimes but its a clinic and Dr. Pena is a very busy man. I firmly believe he truly cares for his patients and intends to make a difference. He's worth the wait.
1.0 Rating
September 3rd, 2015
Do Not Go To
4.0 Rating
July 17th, 2015
Dr. Pena was recommended to me by a coworker and I am very very happy and satisfied with my visit. First, they have free parking. Second, his front office staff greeted me right away and they were very nice. His nurse then took me in and took my vitals. The very first thing that really impressed me was they manually take your blood pressure the old fashion way, which is the most accurate way. Dr. Pena then saw me and I connected to him right away. Yes, he is blunt about your weight, eating habits and the importance of watching your diet. But he is telling you because he is sincere that if you do not eat right and watch your weight, then your health will deteriorate. Quite frankly, he took the time to go over my health and he showed concern which is something I have not had in years. When I left the office, I felt very satisfied overall and will definitely be my doctor from now on.
1.0 Rating
January 16th, 2015
Avoid at all cost, or it could end up costing you.
Never again, waited 45 minutes in a room undressed in the cold, since the house he runs his clinic in is old and doesn't have heating, only to address the things that aren't bothering me instead he tried to sell me his 300.00 weight loss package that includes injections. Lets not even begin to talk about his $50.00 less than 24 hours appointment cancellation fee. Ridiculous.
5.0 Rating
January 29th, 2014
I read some of these reviews and I couldnt help but write a comment. Dr. Pena is a very good Internist. He was very complete in his review and he sat down with me and reviewed all my lab work and studies on follow up. I think all the bad reviews I see here are the bitter, doctor hopping, always the doctors fault, kind of people that makes it difficult tor attract more good medical doctors to the field. As for myself and my family, we are very appreciative of his care and his consideration. All the people I know that know of him think like wise.
1.0 Rating
October 3rd, 2012
Dr's pride caused heart damage
I was undergoing chemo and one of the drugs can cause Congestive Heart Failure. After only one dose I felt a shortness of breath. My cancer dr said to go see Dr. Pena. He ran a blood test and told me the markers for CHF were low and that I had COPD. I questioned him because it started almost overnight. He got defensive and dismissed my concerns. I continued to have problems and was continually told I had COPD. After I had about 6 treatments he finally told me to go to a Pulmonologist. Before I could get an apt I had to go to the ER and was diagnosed with Congestive Heart Failure. I followed up with Pulmonologist and I have never had COPD. His lack of listening and arrogance as cost me 50% of my heart muscle!
Nearby Doctors

Dr. Joel Pena is similar to the following 3 Doctors near San Antonio, TX.