Rate Now
Share Your Experience
Have you seen Dr. Joel Taubin?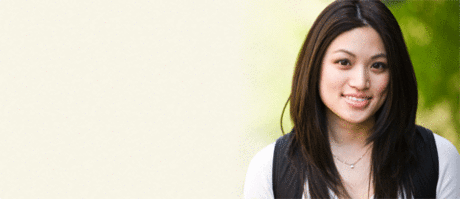 Birth Control
Get the facts about birth control so you can decide which type is right for you.
22 Ratings with 12 Comments
5.0 Rating
July 31st, 2017
A great doctor
4.0 Rating
January 27th, 2016
He is the best
I have been his patient for 37 years and he is the best. Every time my husband's job changes insurance, I make sure he is on it. I shutter to think what I will due when he retires. He is knowledgeable, compassionate and if he doesn't know the answer will send you to a colleague who will find a solution and still keeps up with your progress.
1.0 Rating
February 27th, 2015
Taubin good doctor but bad care giver
Dr. Taubin is a skilled physician. HOWEVER, he overbooks patients and doesnt have time to administer good patient care--to the point of negligence. There is no follow up and he spends very little time with his patients. I say this after having been his patient for 20 years. I've just been too lazy to make a switch--my fault. I have been in good health which doesnt require many Dr visits. But whenever I see Dr. Taubin I am immediately reminded why I take so long to visit him. I just received blood results by email from his office with absolutely no analysis. I sent him an email requesting an analysis since my results revealed I have high cholesterol and other things I need to be concerned about. I would think he would respond to my email at minimum. But isn't it his job to also review the blood results and then contact his patient that they need to make changes? I think this part borders on negligence.
1.0 Rating
May 31st, 2013
Taubin has a weight problem (and it's not his)
The good: easy referrals to specialists. Sadly outweighed by the bad: misread test results, misdiagnoses, not returning test results, long waits. Dr Taubin was recommended to me by a coworker who dislikes doctors, and he was my and my partner's primary care physician for 4 years, mostly because I was too lazy to switch. Based on that experience, here is my advice: If you have a HMO plan and are looking for a primary care physician who will fax referrals to specialists without you ever needing to see him, Dr Taubin may be a good fit. He has close relationships with many specialists in the area, and since he does so many referrals, he could often get me in quickly. However, if you are a larger sized person, Taubin is bad news because he struggles to disconnect his assumptions about weight and disease. I'm chubby, and my partner is thin. We received vastly different (yet equally bad) care from Taubin. My partner's diet-related disease went untreated and undiagnosed for years because Dr Taubin could not imagine that a skinny person might have a diet-based problem. Even when her weight increase (a symptom) was pointed out, he told her that she didn't have to worry because she "wasn't fat." When she did get tested, he misread her test results and said she was fine. Only when we insisted on a copy and a visit to a specialist did she find out his mistake. On the alternate side of the spectrum, Dr Taubin misdiagnosed my knee and ankle injuries in favor of a diagnosis of "you've got some weight on you" and a treatment plan of "lose weight." It was humiliating. Only by insisting on seeing a specialist did I discover a severed ligament and meniscal tear. I switched health plans to a PPO and found a better PCP.
5.0 Rating
January 30th, 2013
Great experience
5.0 Rating
May 30th, 2012
Love Dr. Taubin
5.0 Rating
December 6th, 2010
1.0 Rating
August 24th, 2010
The WORST customer service EVER
This office is so disorganized. Staff have no manners. I've been trying to change my appointment and everytime i call the put me on hold and forget i am in the line waiting. For referrals, you better make sure you come out with the referral form in your hands otherwise sit and wait until they fax it over to your specialist doctor's office. The doctor is ok. Last time I went in for a referral, he barely took the time to ask questions about why I was there. He could be careless about my health or any questions and concerns I had at the moment. DON'T YOU ever go to see this doctor!! THE WORST EVER!
1.0 Rating
April 30th, 2010
Extremely irritated
Dr. Taubin is surely one of the worst physicians in DC. He is chronically late, inattentive, and rude. He and his staff should dispense with the illusion that they are a patient care facility and admit that they're just in it for the HMO reimbursements. Waits of over an hour (even early in the morning) are the norm; perfunctory examinations are the rule; and every visit begins and ends with an unpleasant interaction with a sullen and unresponsive administrative staff. Only those unable to find another primary care physician should consider a visit to the bad Dr. Taubin.
1.0 Rating
March 9th, 2009
Bad Doctor, Worse Staff
Incredibly long waits in the office, short and rushed period with the doctor, poor and unhelpful and downright rude staff. Further, there were regular attempts to overcharge -- staff tried to collect for yearly flu shots that are covered by almost all insurance! This doctor has a good reputation amongst his peers -- was rated a top doctor by Washingtonian when we first went to him. But his patients hate the practice ... just listen to the complaints in the waiting room. Lots of patients just walk out after waiting for an hour or two or more. Staff is the worst I've seen in a medical office.
5.0 Rating
October 2nd, 2008
Finally a relief in Sight
1.0 Rating
August 18th, 2008
Negligent
After waiting for an extra half an hour past my appointment time, Dr. Taubin spent about 2.5 mins with me. Uninterested in the details of my problem. He sent me for a sonogram and told me to call on Monday. His staff informed me he was out of town all week! So after writhing in pain all night long, hopeful of a diagnosis today I now have to wait until his partner decides if he wants to call me back. When I requested this of the receptionist, she said that "Dr. Mikinowski is very busy, but I'll put the request in." Does it seem like so much to ask to have someone read you the results of a diagnostic test? I would not recommend this doctor or practice.
Nearby Doctors

Dr. Joel Taubin is similar to the following 3 Doctors near Washington, DC.