Rate Now
Share Your Experience
Have you seen Dr. Johanna Baeuerle?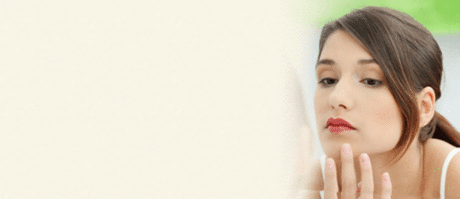 Acne
Get the important facts about acne, including the different types and what causes it.
44 Ratings with 13 Comments
4.0 Rating
February 3rd, 2016
1.0 Rating
October 15th, 2014
Unpleasant waste of time
I went to this doctor to treat several things, including the treatable condition "keratosis pilaris". I had to see another dermatologist after this visit to get this diagnosis. Instead, Dr. Bauerle told me that's just how my skin is. I don't need to pay a doctor to belittle me when I am seeking treatment for a condition. She spent very little time with me, and I waited for a half hour. I recommend you spend your time and money seeing a different dermatologist who will actually help you. Rude doctor.
1.0 Rating
June 28th, 2013
HORRIBLE
Working backwards, room full of patients when I left which may be why she didn't examine me. (was there for a removal) Would have been fine but she charges a fortune and did not examine me. If you think you should be removing something-maybe you should see if anything else should be removed! Obviously no concern for people, just the insurance payments. Don't need the warm fuzzies from my dermatologist, but come on! Her billing rep (not done in-office) never answers the phone or your messages, just sends bills. And the Dr doesn't even call with results
5.0 Rating
October 5th, 2012
like her a lot
1.0 Rating
January 9th, 2012
I will Never go to her again!
I went to her years ago and she was never friedly, but it didnt matter to me as long as she was good. This past summer I went to get a full body exam to make sure there was nothing abdormal since I haven't seen a dermatologist in the past 10 years and I am very fair. She didn't even take he time to look at me- I felt like she was just rushing through. I had to open my gown and point to certain things I was concerned about and she kept saying "it is a wart- you're not getting any younger". (Keep in mind she barely even looked at it and stayed about two feet away from me when she did look). I am 29. She said that to me about three different times. Turns out the thing she saud was a "wart" was psoriasis. This could have easily been something more life-threatening and she would have overlooked it. I do not recommend this doctor to anyone.
5.0 Rating
October 4th, 2011
I called for an emergency appointment because i had a mole that was changing and the woman on the phone was lovely and fit me in the same day.Dr Baeuerle was very reassuring and even though she biopsied my mole I felt that I was in good hands and really felt comfortable.Left the office with a load off my mind. The biopsy turned out to be benign so that made me feel even better.Loved Dr and thought she was very kind, understanding and above all very competent.'I will recommend her to all my family and friends.
1.0 Rating
June 10th, 2011
misinformation about insurance coverageinconsistent appointment informationantiquated billing technology
2.3 Rating
March 29th, 2011
Dr. Bauerele herself was ok..What really turned me off was the office staff, They have a very strict policy with collecting copays at time of visit, and they only accept cash or check, which in this day in age is almost unacceptable, but since I only had my Flex spending card with me, and no cash or check they refused to see me, even after checking with the Dr. Further more the staff is unprofessional, when I asked about results of a biopsy she stated they would have called if anything was wrong, and being that skin cancer is life threatening, I stated what if someone made a mistake and forgot to call, her response was that this is not clinic, we don't do that. And another time, when I couldn't believe how much my deductible was, I had stated that I didn't like my Insurance, I pay so much a month and still have high deductibles, she suggested I look into the Healthy NY, I said unfortunately i make too much money for that, but thank you, so she told me to lie about my income, that's what she does and gets away with it.
5.0 Rating
August 2nd, 2010
Very Professional
5.0 Rating
January 15th, 2009
A Truly Compassionate Doctor!