Rate Now
Share Your Experience
Have you seen Dr. John Allred?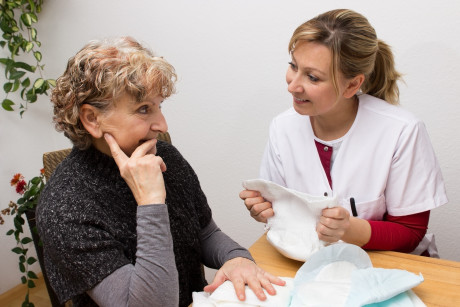 Urinary Incontinence
Learn about the symptoms and causes of urinary incontinence or urge incontinence.
14 Ratings with 5 Comments
5.0 Rating
December 30th, 2015
He was highly recommended! I wouldn't see anyone else. Ask your questions and he will answer. I've had short wait times and the one time I had a long wait was because of an emergency at the hospital. As a woman, I anticipate emergencies when visiting an OBGYN practice and allow for ample amount of time.
1.0 Rating
September 23rd, 2013
Bad Experience
I had my first baby with doctor Allred 4 years ago. I've had two more babies since then, and have been able to compare doctors, and I can tell you sure now that doctor Allred was not thinking on what was best for me and my baby. He let me go over due a week and svereal days, something I consider unetichal since my baby was fully developed by then, and because I am VERY petite person I tored very bad, I got 15 stiches! my recovery was extremely hard, I couldn't move almost for months, and what really frustrates me is that he did not tell me how bad it had been and what measurements I needed to take in order to recover. Me and my husband were first time parents and knew nothing about the subject. It wasn't until my next two obgyns that I have actually learned what it is like to have a doctor that understand what you are going through in the process but SPECIALLY at the time to deliver the baby, with both my other babies the doctors have naturally induced me 2 weeks before my due dates and I have had wonderful deliveries with babies small enough to deliver fast and with no tares!!
1.0 Rating
May 28th, 2013
At first I liked Madison Women's Clinic. But then the waiting in the office for at least 45 mins, not getting questions answered, and being switched from doctor to doctor got irritating and old. I also ended up with a c-section which I was not happy with. I am a RN and I understand health care. The way that Dr Allred handled my labor and delivery was not comforting. I felt scared into doing a c-section. He made me feel that I was taking too long to push my baby out and he was getting tired of waiting. Now I have to deal with having a VBAC or another c-section for my future children.
1.0 Rating
February 3rd, 2011
2.3 Rating
October 16th, 2009
not impressed
I liked how Madison Women's Clinic provided a free prenatal class and first appointment, and gave a DVD of the ultrasounds, however, the more time I spent in the office, the less impressed I became. After waiting for over an hour in the room after getting an ultrasound and my blood pressure taken, the doctor came in, gave a short message and then walked out. It was a lot of the same information the other doctor gave the last visit, only he didn't even ask if I had questions...which I had a lot! I was also sick and wanted to know if there was anything I could do, but it just didn't seem like he cared enough about you.I also don't like the fact that you rotate through 4 different people at that clinic because they never know what the doctor said before them. It makes it harder to follow you personally and to monitor you. I wouldn't recommend Dr. Allred, Barton, or the Madison Women's Clinic.
4.0 Rating
March 27th, 2015
3.7 Rating
October 22nd, 2014
5.0 Rating
September 2nd, 2014
1.0 Rating
April 18th, 2011