Rate Now
Share Your Experience
Have you seen Dr. John Atkinson?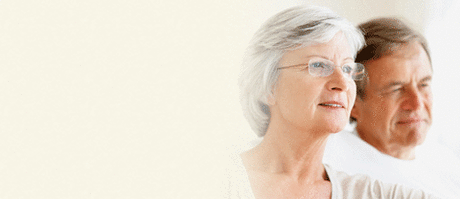 Alzheimer's Disease
Get the facts about Alzheimer's Disease, including the symptoms and stages.
Quality Rating
Highly Satisfied
32 Ratings with 11 Comments
5.0 Rating
January 7th, 2017
Amazing Surgeon
When doctors in London ignored my illness, Mayo correctly diagnosed it as an Anaplastic Ependymoma and Dr Atkinson expertly removed the tumour. I am still alive and well 22 years later and despite having visited hospitals many times and meeting many senior doctors - none of them know of another long term survivor of that cancer! God bless Dr. Atkinson and all the team at Mayo Clinic. Keep up the incredible work you do!
5.0 Rating
March 24th, 2016
5.0 Rating
September 24th, 2015
Dr. Atkinson Thank You for giving me my life back
1.0 Rating
June 29th, 2015
Consult
Mayo Clinic referred my back issue to Dr Atkinson for a review of records and advice on what course of treatment I should pursue. He was awful. Sent a very rude letter to my physician and to me with major misstatements and omissions. He clearly did not carefully review my records. He is rude, callous and, from my point of view, sloppy at best. Then he complained in a letter that he had to do the review for free. Guy clearly has professional and emotional issues. Avoid him at all costs! I can't believe he is even working for Mayo.
5.0 Rating
August 14th, 2013
Thank God for Dr. Atkinson
I am only one day removed from surgery to remove a pituitary macro adenoma and am driving back to my home 4 hours away as I type this. My results are amazing already. Dr. Atkinson performs perhaps more of these procedures than anyone and must be considered as one of the best in the world at this. While it must be confirmed with MRI scans over the next several years, it appears all of my tumor was successfully removed (17 mm), my vision has already improved, and we are optimistic my pituitary gland will return to normal function. If you are blessed to have Dr. Atkinson as your surgeon, you could not be in more skilled hands!!!
3.7 Rating
April 1st, 2013
I am one week post op from a pituitary macroadenona tumor removal at Mayo. Dr. Atkinson was absolutely wonderful along with the rest of his staff. During my consultation visit with Dr. Atkinson he was extremely thorough and provided options before making my decision. Even though his bedside manner isn't the best, his skills as a surgeon are excellent.
5.0 Rating
November 9th, 2012
Two years post-op
5.0 Rating
December 23rd, 2011
Thank God for Mayo and these Doctors
When no one else could even help me...no one could do anything for my pain. He helped me. Thank God for him and the Mayo Clinic!
5.0 Rating
February 3rd, 2011
5.0 Rating
October 2nd, 2010
brain surgery
Dr. Atkinson was a wonderful surgeon for our son. He was very confident and knew exactly what he was doing and was able to explain everything to us, not all doctors can communicate to patients and their family. He took time to explain the surgery to us, spend time with us after surgery and was very kind to answer all of our questions. I would highly recommend him to others.
5.0 Rating
June 3rd, 2010
Worth the Long Wait!
I am a patient of Dr. Atkinsons and I can tell you that persistance paid off. You have to advocate for yourself or you will be just another number. Mayo is a world renowned hospital with world renowned physicians your going to have to look at the whole picture; and that is be thankful that your able to even be there. In this economy people don't even have jobs, insurance, or money to get them even the basic care and here we are getting the best care but at the cost of sitting and waiting for a while...Dr. Atkinson cured me of Cushings Disease and was straight forward with me. I personally would take a surgeon who doesnt chat and make me feel good over a physician who just gets the job done and done perfectly. As a patient and a nurse I urge you to investigate your signs and symptoms, research, and bring ideas to the table, and start ruling them out...You need to advocate for yourself!
5.0 Rating
August 3rd, 2017