Rate Now
Share Your Experience
Have you seen Dr. John Barbour?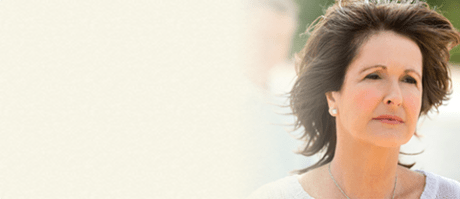 Metastatic Melanoma
The facts about metastatic melanoma, a serious skin cancer, including signs, symptoms & what happens to the body in each stage of cancer.
Quality Rating
Highly Satisfied
52 Ratings with 31 Comments
5.0 Rating
September 23rd, 2017
Fantastic
Dr Barbour spent probably an hour with me the first time I went to see him. He let me tell him my entire story (unlike other doctors) and he understood my pain and frustration. As someone who had been to so many doctors over so many years, I can tell you he is VERY different. He listens. He understands. And makes you feel like a person (not just another blip on their schedule). I've seen him for 4 months now and he always remembers me. He knows my problem (which other doctors ignored for years) and he always gives me a hug when he leaves the room. I'm feeling great after the surgery, but more importantly I feel like a human again. People in pain need more compassion, and he delivered it for me.
5.0 Rating
September 12th, 2017
Very Pleased
5.0 Rating
August 28th, 2017
caring, kind ,and takes his time to understand.
5.0 Rating
August 14th, 2017
Amazing
Dr John Barbour was the doctor who finally helped my leg get better. He operated at the best hospital (Fairfax) and took away the pain after my hip replacement. My nerve had been caught in the scar and no one could help me but him. I am back to walking and am off the pain medication. Find him if you have chronic nerve pain.
5.0 Rating
July 9th, 2017
Dr Barbour has incredible bedside manner
Dr Barbour is amazing. I can honestly say he changed my life. He is a true expert in nerve problems and I am finally getting better after my nerve pain was fixed. He refused to accept credit that he is the best, because he is such a humble man, but I know he is amazing. I cannot possibly say enough good things about him.
5.0 Rating
June 11th, 2017
Very nice and very smart
Dr Barbour saw my father for his amputation pain several times in his office. He was very nice and eventually told my father he needed surgery to take out the nerve pain and adjust his amputation bone cut. He was right. After the surgery my father has been happier and feeling better than ever before. He went through 2 years of pain, and now it's gone. We are so glad he was able to help
5.0 Rating
May 28th, 2017
Changed My Life!!!
Dr Barbour was the doctor my therapist and my prosthetist told me to go see for my amputation pain. I was told for years that my pain would never go away. He saw me in his office and explained why he thought I was having phantom pain and why he thought another surgery would make it better. I was scared but we went through with it and I am so relieved now. I do not have the same pain I had before surgery, and I can sleep and use my leg brace now, which I could never do before. I have told my prosthetist and every amputee I know that there is a possible cure for their pains. He was so nice and he changed my life.
5.0 Rating
May 9th, 2017
Very Intelligent Doctor
I was referred to this office (and Dr Barbour in particular) for my headache pain. I was scared of getting made worse from something like surgery, and I told that to Dr Barbour from the beginning. He was very understanding. He was also very educated in the ways that nerves work and sometimes cause problems. He explained things in a way that made perfect sense, and he made sure I understood what he was saying after each explantation. That was very different than the other doctors I have seen. After 20-30 minutes of him explaining things, I trusted he knew what he was talking about and I believed his suggestions could help me. I have had a better experience with him than any other doctor for my condition, and I feel I need to express that. He is a natural calming doctor. And he treats people like they are his friends/family. To come from a doctor, much less a SURGEON, that is really rare (in my experience). I had nerve decompression and I feel better than I have in years. Please find him if you have pain. He might be able to help.
5.0 Rating
April 26th, 2017
Really nice doctor
I saw Dr Barbour for my chronic leg pain after a hip surgery. I was told there was nothing to do to help me by many doctors but my physical therapist recommended I see a plastic surgeon who specialized in nerve repair. Dr Barbour was amazing. Very nice and very understanding of my pain. And he knew EXACTLY what my pain was caused by. And he apologized that it wasn't fixed sooner. I have hugged him every time I see him, but it will never be enough. He helped me (and my family) when everyone else sent me away. Please find him if you have nerve pain after surgery.
5.0 Rating
April 26th, 2017
Helped my mother
Absolutely excellent treatment! My mom has had severe ongoing nerve pain from post-hepatic neuralgia in her trigeminal nerve from shingles for ten years now. Over time she has been prescribed a multitude of different medications that would help for a short period of time and eventually stop working, leaving her in more pain each time. She's had many different injections which would bring temporary relief or make the pain even worse. We got a recommendation to see Dr John Barbour. He took the time to talk with us and was very enthusiastic and encouraging. He had a different solution that seemed to be a permanent fix through a small surgical procedure. My mom is doing amazing. The nerve pain seems to be gone. Dr John Barbour was amazing, always available and a true life saver!!
5.0 Rating
March 26th, 2017
Saved my hand
This doctor was able to fix my horrible nerve pain to my right hand. He cut out scar tissue and moved the nerve to keep the pain from coming back. I had been told there was nothing that could be done and I am so thankful that he didn't give up on me. I had been in pain for 5 years and now I am off all the medicines and can use my hand without pain.
5.0 Rating
March 20th, 2017
Wonderful and compassionate man
Dr Barbour is a very humble man. He cared for me more than any previous doctor I was referred to. He is very understanding. and listens to what patients say. I was very impressed by his ability to figure out my problem and try to find a way to help me. Most other doctors I have seen have just pushed me aside. Dr Barbour seemed to take the time to figure out my pain and suggest a new solution. And cutting out my nerve worked! He helped me more than anyone else has in the last seven years.