Rate Now
Share Your Experience
Have you seen Dr. John Bennetts?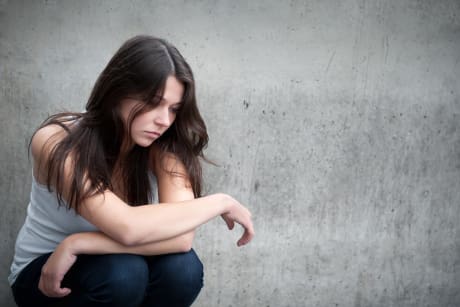 Depression
Get the facts about depression, including the symptoms of the condition and related conditions.
Quality Rating
Highly Satisfied
25 Ratings with 13 Comments
5.0 Rating
July 22nd, 2017
Wonderful doc
Dr. Bennetts is terrific. After my first doc on the Penninsula retired after I had been here about 5 years, tried 4 or 5 doctors and found them all seriously weak in one way or another. "Found" Dr Bennets about 5 years ago, partly on a recommendation to my wife from a good friend of hers and about th esame time she experienced him at Doctors on Duty. I had a terrible infection on my calf and 5 skin doctors and my own doc were inept at treating it. Doctor Bennets jumped in and took a biopsy which was helpful in getting me to a specialist. Since then he has been spot on and so clear in educating me about various ailments and concerns.
1.0 Rating
December 14th, 2016
5.0 Rating
March 17th, 2016
One fantastic doctor!
I've was recommended to Dr. Bennetts approximately 15 years ago. I have found him to be an excellent physician. I trust his knowledge and experience. He is always friendly and offers helpful advice in terms of illness prevention. He is never in a hurry and takes extra time to discuss issues thoroughly. His office has moved several times throughout the years, and I will continue to follow. He is an amazing (family) doctor!
3.0 Rating
April 22nd, 2015
office policy,but maybe the staff?
5.0 Rating
April 21st, 2015
The Best
2.3 Rating
September 6th, 2014
I think Dr. Bennett's is a first rate doctor. I rated 2 stars solely because of his rude office staff, most notably Gloria. Once I came in late and she raised her voice significantly and said, "you are six minutes late. The Dr. cannot see you!" She said this in front of two people in the waiting room. I just turned around and walked out because she caused me to be so upset that my heart went into palpitations. Also I called 3 times to schedule my appt. and they never called me back, and then sent me a letter dropping me as a patient. I never tried to call about it because it was too frustrating.
2.3 Rating
November 9th, 2012
Horrible Staff
I was recommended to Doctor John Bennetts Office. I cannot say anything about the doctor personally, as I did not get even that far. His help staff was the most unhelpful, and incompetent I have ever dealt with ever (even more than 3rd world countries). I asked to make an appointment, the receptionist asked if she could call me back and took down my information. They never called me back. I went into Doctor Bennetts office to ask if I could make an appointment, they said I could not make one at this time and told me they would call me to schedule an appointment. They never did call. They also refused to let me fill out any paperwork, didn't want a copy of my insurance card and just wrote down my information on a sticky note. I can say this is the rudest service I have ever had at a doctor's office.
1.0 Rating
June 9th, 2012
Rude, inconsiderate staff
Being an addict, you get treated like 2nd class citizen. Never did I think this would be true with Dr. Bennett's office staff. I left numerous answering machine messages for an appointment, yet never would receive a phone call back. When my prescription expired, I was told by Gloria (receptionist) that I haven't been in to see the doctor so my refill was denied. Very unprofessional group. I liked him better at Dr.'s on Duty
5.0 Rating
March 23rd, 2012
5.0 Rating
March 16th, 2012
3.7 Rating
December 12th, 2011