Rate Now
Share Your Experience
Have you seen Dr. John Bickerton?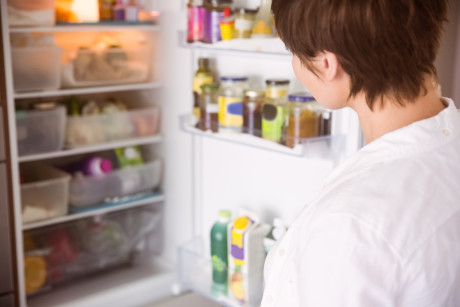 Binge Eating Disorder
Get the facts about binge eating disorder, including symptoms, causes and related conditions.
35 Ratings with 14 Comments
5.0 Rating
November 7th, 2016
Best Doctor Ever
I have been seeing Dr. B since he opened his practice on Curry Ford Rd in the 1980s, and followed him to his present location on Conway Road. My wife and kids have been with Dr. Martich, as long. Dr. Bickerton will not tell you what you want to hear, but will tell you what you need to here. He truly cares about his patients.
1.0 Rating
May 4th, 2016
I have been going to Dr. Bickerton for over 20 years. I think that counts as establishing some kind of working relationship. Literally hours are spent in the waiting room. Gerri should receive combat pay for dealing with patients complaining about their long, long wait. I arrive five minutes before my appointment time and I'm seen two hours later. His nurse doing a pre-exam asks irrelevant questions such as the date of my last period (I'm a senior)!! A year ago I slipped four discs in my lower back and saw Sari. She was excellent and recommended Xrays and an MRI. After those procedures, I saw Dr. Bickerton who sent me to rehab. After the rehab and a back brace which did absolutely nothing, I returned to him for further direction. The pain was fairly intense by this time. He seemed disinterested and sounded like he could care less, a.k.a. no bedside manner. His final recommendation: "Just live with it". For him it's all about charging Medicare for a "long appointment', not taking care of the patient. It's all about their bottom line.
5.0 Rating
October 2nd, 2015
1.0 Rating
February 13th, 2015
Beyond Useless
1.0 Rating
August 7th, 2014
never again
I was a patient for several years. I went to Dr Bickerton complaing of headaches for several months. He looked at me and said it was a sinus problem and prescribed an allergy medicine. A month later while on vacation I suffered a stroke in the hotel room. Thanks doc. Great diagnosis. Sorry to bother you.
5.0 Rating
October 8th, 2013
Extremely thorough
1.0 Rating
March 1st, 2013
Has no right calling himself a Doctor
Dr. Bickerton should not call himself a doctor at all! I have been under the care of this doctor for 2 years. I was being treated for migraines along with anxiety. Also common colds etc... The doctor on several occasions would write a prescription for pain just to on the next visit say I can no longer write this! He did this several times. The whole entire time I have been on Clonzapam 1mg in the morning and 1mg at night! So today I go into his office for him to tell me he will no longer write my prescription of Clonzapam??? Okay I say and of course ask why! He replies I feel as though you breached our contract and I ask him to please explain so he proceeds to hand me the contract and says the he does not feel comfortable telling me the reason but it came from a source that he trust. Okay so now I am just really in disbelief looking over the contract and not really understanding the reasoning behind his actions. So of course all I can say is okay. Then he turns to me and says you do not have to pay for this visit!!!! I wanted to laugh seriously as if I were???? He also goes on some rant about the government something that had nothing else to do with me! Then my partner says to him she has been on this medication for a length of time and he replies she can go into a walk in clinic if needed!!!!!! The whole entire time we are both calm and are really in shock that we got absolutely no explanation an that he would knowing my medical history take me off something cold turkey. In all my time with Dr. Bickerton I was told he could do nothing for my migraines and was treated basically like a criminal! He looks at his patients as money not really caring at all about their well being! He needs to retire already! I know it's a doctors right to terminate at anytime but in this situation I will be getting an attorney to look into it!
5.0 Rating
February 28th, 2013
Director of Food and Beverage
I have been seeing Dr Bickerton and others in there staff since the office opened. He has allways been spot on in his diagnoisis,and allways taken care of any problem I had with one visit, unless it required a second. As for his bed side manor, yes he could work on that a little. but as time went by and he got to know me it inproved. you may need to ask questions to get all the info you want. If we had an emergency they always got us in that day. Overal a great Doctor and staff.
3.7 Rating
February 25th, 2012
2.3 Rating
April 6th, 2011
This doctors bedside manner has alot to be desired. I had researched many doctors and this one had good reviews so I thought I would give him a chance. Instead of explaining why he feels something isn't necessary he becomes sarcastic when you question it. If you have a few concerns to address, he blows the number of concerns you have out of proportion and makes you feel like you have been a burden. What happened to doctors being in the medical field because they care about people? When did a patients concerns become a burden? When I asked to switch to a different doctor in the office I was told that was not allowed. I will be finding someone else to go to.
5.0 Rating
November 4th, 2008
A Great Doctor
After much research and not alot of information available I took a chance on seeing this Doctor's office, my husband sees Dr. Bickderton and I see his wife Joan. My husband has Diabetes, high BP and high cholesterol and he was not happy with his first 2 doctors but now we are extrememly happy with the Doctors and the way they work and take their time. We will be staying with this office. The only thing is that you have to follow up with the office with blood work results, they don't call you.