Rate Now
Share Your Experience
Have you seen Dr. John Graham?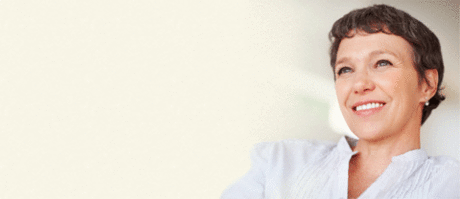 Fibromyalgia
Get the facts about fibromyalgia, including the symptoms and conditions that may be related to it.
Quality Rating
Dissatisfied
9 Ratings with 6 Comments
1.0 Rating
July 28th, 2014
Dr. Graham. I've Had 2 Double Spinal Fusions. The Mayo Clinic Says Im Lucky That I'm Walking. You Told Me That It Was All In My Head, That I Was Lazy And Looking For Any Easy Way Out. Your Response Fo Your Malpractice?
1.0 Rating
March 17th, 2011
I agree very much with the other opinions posted. He was very rude and unprofessional!! He tried to give me an epidural injection without the proper equipment, which could have left me paralized. He was very hatefull with me when I with a ruptured disk could not bend forward enough for him to feel my spine. Needless to say I left the office without receiving the injection thank god!!! Then tried to bill the insurance company for the injection, and the equipment to do it. I wouldnt send my worse enemy to him either!!! This guy is a joke, and I cant believe he has a licsense!!!!
1.0 Rating
February 11th, 2011
I thought you took an oath to "First do no harm" ??
When I had an IME (Independent Medical Exam) with this physician he did not have adequate knowledge of my condition. His bedside manor was extremely poor. Once my surgeon (who is world renowned for my condition and has been specializing in it for over 15 years) had read Dr. Graham's evaluation of my medical status and his suggested course of treatment, My surgeon actually stated that what Dr. Graham had suggest could potentially leave me PERMANENTLY DISABLED!!!! I am utterly shocked that Dr. Graham is still able to practice medicine. In my case in particular, he was giving an evaluation on a condition which he had NO working knowledge or he was being paid off by workman's compensation to write the evaluation they wanted because they were tired of paying for my work comp benefits!There are truly no words to explain how baffled I am by this Doctor's behavior. I suggest that if you are a current patient and feel you are not getting adequate care, please see another physician!! And if you are thinking of going to see this doctor, it is my personal opinion that you stay as far away from him as you can!! If he suggested a treatment plan that could leave me permanently disabled, I only wonder what he has suggested to other patients!!!Sincerely,Just a young woman who wants to heal from this condition and get back to living my life!!
1.0 Rating
May 24th, 2010
QUACK!!!
1.0 Rating
April 22nd, 2009
1.0 Rating
August 17th, 2009