Rate Now
Share Your Experience
Have you seen Dr. John Dickerson?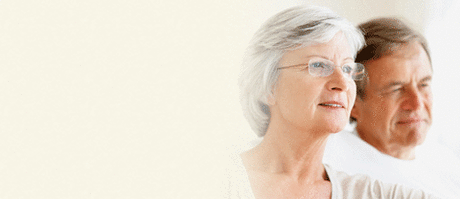 Alzheimer's Disease
Get the facts about Alzheimer's Disease, including the symptoms and stages.
Quality Rating
Highly Satisfied
61 Ratings with 13 Comments
2.0 Rating
January 9th, 2017
Our experience with staff was very unsatisfactory
5.0 Rating
October 31st, 2016
I'm not sure WHY I'm returning to this facility. Dr. Dickerson is an excellent surgeon, but it has taken me about 5 months to get an x-ray examined and an appointment set ....for February (which is another 4 months away for a total of over 9 months since first contact) I have addressed this problem with Dr. Dickerson in person. Nothing was changed, if anything the situation has gotten worse. What do you do when the wait affects your belief in the doctor? It's rather like being in line at MacDonald's for a burger and being told repeatedly that the cook is on break, but someone else will be there soon...and then that the cook quit, but the replacement should be on his way. "What was that order again? We're out of cheese, but the delivery truck will be here in just a minute. Could you please pull over to the drive thru wait parking space?" A half hour later, you go into the establishment to find out what happened to your order. "Oh, that must have been Mary...her shift ended and she went home. What was it you wanted?" That's how I feel. If this next segment doesn't go smoothly, I will never return again. My family members will never be back. A friend has already decided not to see what can be done for his back.....he has observed the many roadblocks to finally getting in to see the doctor. Most of the staff is very friendly. But NOTHING is ever able to expedite the delays. Patience, sweetness, understanding, and finally urgency (yes, I HAVE been in severe pain since May!) seems to be able to shake these people. I've never experienced anything remotely like this in any state in the union. Actually, it is fascinating...like watching a snake coil and wondering if it will really strike. (In this case it finally did, but only just before it died of old age. lol) Oh well, it will make a good chapter in the book I am writing. Uh huh
5.0 Rating
September 22nd, 2015
4.0 Rating
March 13th, 2015
2.3 Rating
October 2nd, 2012
Good surgeon leaves me feeling neglected
When I first saw Dr. Dickerson, I felt very ar ease. He knew what he was talking about and made me feel as though I was making the best decision for myself. He did my disc replacement and everything seemed to go well. Except for the fact that it was a P.A. who released me from the hospital. Follow up @ 3months, I saw the P.A. again. Started having issues with surrounding discs, saw a completely different P.A. I am unable to get in for an appt in less than a month. The office has rescheduled appt the past 3 times an appt has been set(one was rescheduled the day of). When an appt is held, I wait a minimum of 1hr in the waiting room, not including the wait in the office. The last P.A. that I saw sent me to get an injection of the wrong kind. She sent me to get a facet block when I needed a transforaminal injection(good thing the Dr who does my injections pays attention to detail and set that straight right of the bat). I have also called the office 3 times and there was no record of my inquiries(same staff member all 3 times). Here I am, 16 months post op and have yet to see my surgeon. I went from feeling confident with my surgeon to barely remembering what he looks like. I just wish that the only reason for that was because everything was fixed. Unfortunately, that is not the case.
3.7 Rating
April 13th, 2012
Perhaps he is TOOOO busy?
When my daughter was admitted to the hospital, Dr. Dickerson was assigned to her case. I was deeply impressed by his bedside manner and willingness to discuss the surgery and recovery. She was happily released in a few days. WEEK one, we had a surgical compication and were referred to a general surgeon for abdominal repair. We have had a concern since, but gen surg considers her Dr. Dickerson's patient. Dr. Dickerson's office keeps referring us to our GP or the gen surg. She had a CAT scan and after I Fed-Ex'd it to Abay, it took 3 weeks for it to be looked at - and that was only after I became very pushy. We have not seen or heard from Dr. Dickerson since we left the hospital. All calls are handled by a secretary, our follow=up visit was handled by his staff. They are personable and knowledgable, but I really would have felt better thinking we were still his patients.I am to have sugery on my neck/spine soon and I sent my MRIs to Dr. D. His secretary told me after a 3 week wait that I had severe problems, but Dr. D was scheduling over 4 months out for new patients. I was told to consult my GP about epidurals and therapy. I really like this man, but I am probably going with a different doctor simply because I need to know someone is there if I need him/her. And I really don't want to wait 2 or 3 or 4 weeks for a "concerned response" from his secretary.
5.0 Rating
March 8th, 2012
5.0 Rating
May 27th, 2011
Couldn't ask for a better doctor...
I just had my 5th surgery done by Dr. Dickerson. I have had multiple microdiscectomy's and laminectomy's. At the age of 34, I was told I have the worst back this doctor has seen in a person my age. I am having a multilevel fusion done later this year. I have had a LOT of experience with this doctor and can say wholeheartedly, I would recommend him to anyone. He truly cares for his patients. His bedside manner is unmatched and I challenge anyone to find a more skilled surgeon. The bad thing about having such a GREAT doctor is the wait to see him. It's a small price to pay for fantastic medical care. I couldn't ask for a better doctor. Thank you Dr. Dickerson!
5.0 Rating
August 26th, 2010
Mr.
5.0 Rating
December 14th, 2009
Dr. Dickerson was called in to do surgery when our 11-yr old son had a bicycle accident and received a skull fracture and brain bleed. We were very impressed with him. He was calm and pleasant. He spent plenty of time explaining the surgery needed to repair his injury and what to expect after the surgery. Great bedside manner! His staff was very knowledgeable as well. We trusted that our son was in the right hands. He seemed to have a good reputation at the hospital. Our son made a full recovery. We would highly recommend Dr. Dickerson to anyone needing a Neuro Surgeon!!
5.0 Rating
November 11th, 2009