Rate Now
Share Your Experience
Have you seen Dr. John Duddy?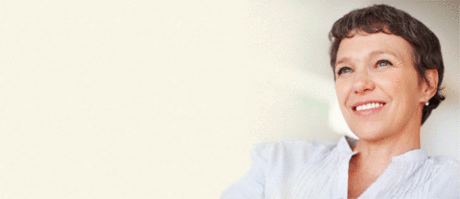 Fibromyalgia
Get the facts about fibromyalgia, including the symptoms and conditions that may be related to it.
29 Ratings with 14 Comments
1.0 Rating
July 12th, 2016
Patient
I had a knee replaced by dr Newman and Duddy and it did fine do I went back for my hip replacement. Newman had retired by then so I trusted dr Duddy to do it. He split my femur during the surgery and did not tell me about it till I complained about my extended length of recovery. Now that I need to have my metal on metal hip and knee replaced again I have been having extreme difficulty getting my records from his office. He offered no information on my need to get my metal cobalt and chromium joints replaced and possible problems with them. There is no way I would recommend Anyone to see him. There are many good doctors out there and he is not one of them.
1.0 Rating
May 26th, 2016
Is there anyone nice in this office?
This doctor is a great example of everything that is wrong with healthcare in Alaska. As he is the only doctor that will take Blue Cross or Federal Workman's Comp, it doesn't matter if he delivers a quality service to his patients. And he knows it too. His medical opinions are the worst, he said I would never run again, and now I am. He also declined to provide legal documentation that I need for me case, which is just annoying. He is a small, petty man. Also, his office staff need personality transplants - they suck. I would rather get my next operation in a former Soviet republic than his office. Alaska will be a better place when he stops practicing here.
4.0 Rating
May 23rd, 2016
I don't care if he is rude
5.0 Rating
March 24th, 2016
AWSOME DR AND SURGEON!! WOULD & HAVE RECOMMENDED.
5.0 Rating
March 22nd, 2015
THANK YOU.... 15 yrs Sciatica pain GONE!
1.0 Rating
February 12th, 2014
DO NOT RECOMMEND
5.0 Rating
December 26th, 2013
1.0 Rating
July 24th, 2012
Terrible,Terrible Doctor
My 14yr old son broke his leg and had to be flown to Anch. to get it fixed. Unfortunately Dr Tower was busy in surgery so Dr Duddy took our case. He was an awful Dr from the word go!! He was mean, nasty and rude. Unfortunately I didn't have a choice at that time to get a different Dr so I had to deal with him. I had 4 other Drs (E.R. Dr in Valdez, the E.R. Dr at Providence, the consulting Dr for the E.R. and Dr Tower when he reviewed the X-Rays) explain to me why my son needed surgery to repair his leg with screws and pins. Then Dr Duddy came in a told me he didn't need surgery so I asked him why and he turned red in the face and berated me. He stated "What you want your son to have surgery". I said no I just want to no why your opnion was different that the other 4 Drs on my sons case. After another few bouts of being rude and making snide comments, he did indeed get my sons leg set and casted under anestisha without the screws and pins. After the surgery I thought maybe he was having a bad day so I gave him the benefit of the doubt and scheduled the first check up appt with him. At that appt he was just as rude, nasty and vile as he was when I first met him. Dr Duddy didn't explain anything to me about the care of my sons cast and leg and when I asked him about it he got angry with me and asked me why I was questioning him. If I asked questins he got indignant and rude.I actually fired him and obtained a new Dr. I would not recommed this Dr Duddy to anyone. He is a RUDE, MEAN, UNCARING, VILE, NASTY person and he has no business dealing with people who are in need of care!!
5.0 Rating
July 29th, 2011
Great Surgeon and Human!
2.3 Rating
June 21st, 2011
Professionalism
The first visit I had with Dr. Duddy I waited over an hour to actually see him although the office staff constantly checked on me and told me he was running behind. When I finally seen Dr. Duddy he spoke to me all of 5 minutes and referred me to another provider and told me to schedule a follow up with him after my appt never asking me if I had any questions. I went back for my follow up waited another 45min for him to see me this time he spoke with me for 5 mins and told me to come back when im ready for my next step and walked out the room. I thought that was very unprofessional! I will never recommend his services to anyone and I am definitely reporting this to my insurance company.
2.3 Rating
March 1st, 2010
When I first met Dr.Duddy I was impressed.The day of surgery I became very unimpressed.It's pretty sad when your laying on the operating table and would like to speak to your DR.and he seems annoyed when he entered.Replied you don't have to do this surgery here you can go back where you came from.Then when you go to the office your called a liar.As far as the surgery it went well,however this dr needs to realize that his patients are human beings and needed to be given respect and compashion
1.0 Rating
April 8th, 2009
very poor