Rate Now
Share Your Experience
Have you seen Dr. John Dunleavy?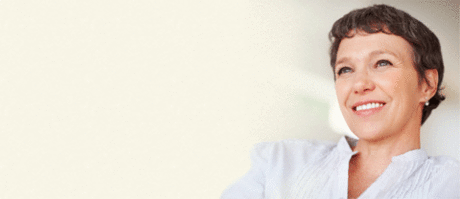 Fibromyalgia
Get the facts about fibromyalgia, including the symptoms and conditions that may be related to it.
42 Ratings with 26 Comments
1.0 Rating
July 16th, 2017
Please find a better doctor who will diagnose and treat properly.
1.0 Rating
June 23rd, 2017
Complete;ly self serving and does not care what he puts patients through--horrible experieinces with John. Dunleavy
Sends people to a Hartford hospital so he will make more money doing the surgery. Does not care if you will be inconvenienced getting there, I was left in severe pain (without medication) with no returned phone calls because his secretary never answered the phone or botherred to return calls. Completely unethical. Do not believe the hype. He is a narcissist who is after money first. no patients should be treated as he treats thema dn I have talked to many former patients.
2.0 Rating
February 16th, 2017
Arrogant, self serving orthopedist with dismissive atttude toward patients
My experience at this office was one of utter disbelief. I fail to understand why my prescriptions were written incorrectly twice, why my calls were neither naswered nor returned and why calls from my pharmacist and personal nurse also went unaswered. None of us were calling this office to chat but to relay important information about my needs and we were all ignored. This is inexcusable and I suffered as a result. I had to go to another physician to get the medication and treatment that was Dr. Dunleavy's responsibilty. He is self important and too narcissistic to realize that people who are coming to him are suffering and require attentive CARE. I will not step foot in his ofice again and would advise others to look elsewhere. One of my friends told me she was refered to him with a severely painful knee, she filled out all the paperwork (including her insurance information----which she also gave over the phone) and Dr. Dunleavy told her he does not take her insurance and said he would not treat her. She was in tremendous pain and this is how he treated her. What kind of medicine is this? Isn't being a doctor about more than making as much money as you possibly can? He did not even give this patient any suggestions about how she couuld obtain the much needed help with her insurance. Despicable.
5.0 Rating
December 27th, 2016
Knee surgery
Found doctor very caring, very informative. Spent a lot of time explaining his findings and my options. After my MRI he was quick to call me with results. I was given option of another appointment pre-op, which I declined as I felt the phone conversation adequate. Very efficient surgical center, treated very professionally and everything well explained. Overall surgery was comfortable and I felt I was in competent hands from start to finish. At my first post op 13 days later surgeon went over all photos from surgery. Very reassuring. Office and staff very professional. Can't believe some of these patients who wrote some of these reviews saw the same doctor as I did. I would recommend Dr. Dunleavy without hesitation.
5.0 Rating
December 6th, 2016
Dr. Dunleavy is a great orthopedist. He gave my husband a new knee which is good and I went for a cortisone shot in my arthritic knee.
5.0 Rating
December 3rd, 2016
RETIRED
5.0 Rating
November 29th, 2016
The office of Dr John Dunleavy and Danbury Orthopedics, is very professional and helpful. I've had both the right and left hip replaced in 2016 and Dr. Dunleavy and staff provided excellent follow up from appointment follow up to surgical follow up. Dr. Dunleavy even called me twice to personally follow up after my recent total hip replacement. Both Dr. Dunleavy, the Ridgefiled VNA staff and the Western Connecticut Orthopedic Surgical Center (WCOSC) staff provided exemplary care and positive coaching and follow up that I believe guaranteed my successful recuperation.
1.0 Rating
November 20th, 2016
Do not recommend Dr. Dunleavy or this office
1.0 Rating
October 21st, 2016
Rude, extremely arrogant orthopedist
Go to another office! I did after my first appointment with him and am so grateful to find a different group where I am taken seriously as a patient in pain and significant suffering. My calls for appointments went unanswered at this office and that should have been a tip off to the quality of care I would receive. His pompous attitude is overwhelming to someone who is just looking for competent care and to have that care be patient-centered---not doctor-centered.
1.0 Rating
September 12th, 2016
Do not recommend John Dunleavy MD
I have to completely agree with the last reviewer. His attitude toward patients is rather appalling. If there is a trick to getting competent and compassionate care from him--I don't know what it is. You will be charged enormous fees but the caring is lacking and his attitude is better suited toward a career in business --not treating patients who are injured and in serious pain. Do yourself a favor and go to a different office for hip and knee surgery and conditions. His partner is the same in attitude and it is a disgrace to treat people as they do. Forget the idea of being treated like a human being here or even having a telephone call returned or answered for that matter. You don't need to be treated like this. I found out too late and now have a different office I go to and it made all the difference.
1.0 Rating
August 30th, 2016
knee replacement surgery
wish i never had him as my doctor nice smile good looks means nothing dr. dunleavy ikept telling there was something wrong i was not healing still falling without warning add to that burning stinging of knee knee he would just do xray i cried each time i was convinced to go to him again i was done with him,my second stay in hospital he saw patient in same room as me looked at me stated he did not know why i was here and walked out my stay in nursing home not one visit from him i feel he left me for dead i now have a permanent brace from hip now because of my knee replacement