Rate Now
Share Your Experience
Have you seen Dr. John Sherman?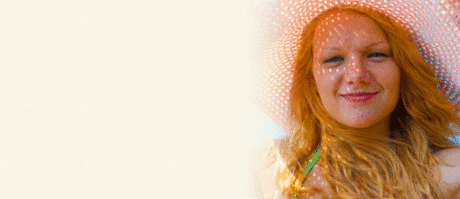 Skin Cancer
Get the facts about skin cancer, including the different types and symptoms.
Quality Rating
Highly Satisfied
68 Ratings with 50 Comments
5.0 Rating
April 27th, 2017
Highly Recommend Dr. Sherman
Dr. Sherman is an amazing surgeon, and I highly recommend him! I did a lower lid blepharoplasty, and I am very happy with the results! A week after the surgery, even swollen, I looked much better than before the surgery. I look at least 10 years younger now! Dr. Sherman and his staff are very pleasant, always returned my calls, and answered my countless questions. I am very glad I found this great doctor and will be trusting him with any cosmetic needs in the future.
5.0 Rating
February 17th, 2016
5.0 Rating
November 25th, 2015
53 Year Old Male, Liposuction of Chest, Abdominals, Flanks, Hips and Thighs
My experience with Dr. Sherman was outstanding. He is a very cool guy and explained the procedure thoroughly when we met. He set realistic expectations about my results. His staff is convivial and professional, the procedure went smoothly, my recovery was excellent, and my results are outstanding. My body looks about ten years younger. I highly recommend Dr. Sherman. I also highly recommend this procedure for any guy my age who has tried diet and exercise and can't achieve the results he would like.
5.0 Rating
November 18th, 2015
This doctor saved my face
2 months ago, I was bitten in the face by a dog. We called Dr. Sherman (upon referral from a friend) and he came within 1/2 hour of our call. My face was pretty badly torn up. I cannot believe the incredible job that Dr. Sherman did. He honestly saved my face. He not only was incredibly kind and personable, but has continued to be available to me through out my healing process. I will beed surgery on my nose in the next couple of months and trust Dr. Sherman 100% to make me look like I once did. He is an Amazing doctor, and anyone who goes into his office is lucky to see him.
5.0 Rating
November 11th, 2015
I Would Highly Recommend Dr. Sherman
Dr. Sherman performed an abdominoplasty on me about six months ago. He did a phenomenal job and I am thrilled with the results. He spent a lot of time with me in advance, helping me understand what the experience would be like and making sure I was completely set up to be supported for the recovery. He has had me come in several times for routine follow up to be sure all is healing correctly. He has a great bedside manner and very impressive experience. I would highly, highly recommend him.
5.0 Rating
July 29th, 2015
Face looks as though I were never injured
I fell, fracturing and displacing my cheek bone. My internist recommended Dr. Sherman, saying he was the best facial reconstruction surgeon in Manhattan. I was in Dr. Sherman's office, speaking with him 30 minutes later. Dr. Sherman outlined what he would do to repair the fracture and described the recovery. He took the time to answer all my questions in a compassionate manner. The day of the surgery, Dr. Sherman walked me to the O.R. himself. Three days after surgery, Dr. Sherman saw me in his office, again answering all my questions with kindness. The next day Dr. Sherman's nurse Diane, a gentle highly skilled woman, removed the stitches in my forehead. The next day, Dr. Sherman checked the stiches inside my mouth and gave me a clean bill of health. I have a final checkup in 6 weeks. My face looks as if I never fell. I highly recommend Dr. Sherman to anyone in need of plastic or reconstructive surgery.
5.0 Rating
May 13th, 2015
Everything about my experience with Dr Sherman and his staff was excellent. I had liposuction and was very pleased with the results.
3.0 Rating
February 25th, 2015
5.0 Rating
October 1st, 2014
The ER doc told me that Dr. Sherman was who he'd use for his own family members. I'm lucky that came into the ER to sew me up, because my cut was especially complicated - and that's his area of expertise. I've always been able to get quick replies to questions about aftercare when I've called his office, and he was especially kind during my follow up visit today.
5.0 Rating
April 7th, 2014
Wonderful experience
Dr. Sherman and his staff are very competent and professional. He performed the procedure in his office and has diligently conducted follow up care at no additional cost, including a minor touch up procedure. I highly recommend Dr. Sherman and his staff.
5.0 Rating
March 13th, 2014
The "best" and "only" Plastic & Reconstructive surgeon to use in NYC!!!!
I was extremely nervous undergoing this process but Dr. Sherman and his wonderful staff made the entire experience so easy and relaxed. Dr. Sherman is excellent and truly talented. He came highly recommended from many of the top doctors in my medical circle. He is skilled and knows his craft. I totally recommend him if you are considering any type of plastic and/or reconstructive surgery. If you need an overnight nurse ask for Vanessa, she was wonderful as well!!!